Sew your own tablet or laptop bag
|
All posts may contain affiliate links.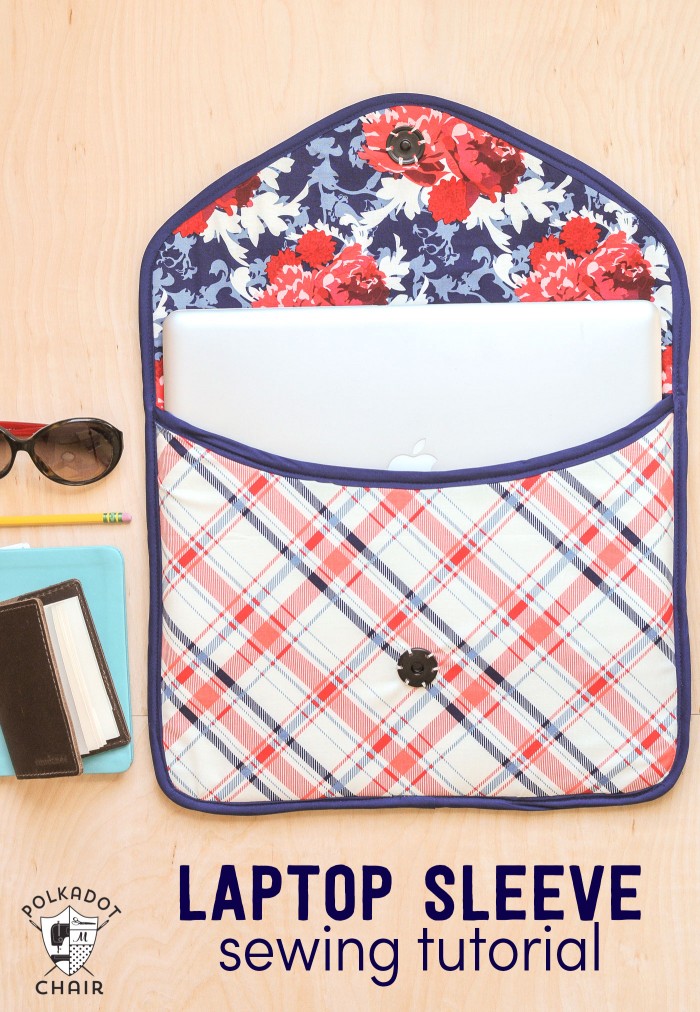 It's true, you can buy covers for your tech and gadgets, but where's the fun in that! Making a sleeve or bag for your laptop, Kindle, Ipad, phones or readers is a great way to not only protect them, but show a little of your personality by using fabrics of your choice.
Here's a great tutorial from the PolkaDot Chair for how to make a simple padded sleeve for your laptop. This tutorial uses headliner foam as the padding, but you could also use fusible fleece or any of the other foam stabilisers such as Soft and Stable or Pellon Flex Foam.
Anytime you use foam, there's the opportunity to give it some dimension with some quilting. This isn't included in the tutorial but would be a nice addition. If you do choose to quilt your fabrics to the foam lining, then cut them all a little larger, then quilt the layers and then cut them to the exact sizes. This allows for some shrinkage as you quilt.
The instructions come as standard for a 15 inch laptop, but once you see how it all goes together, you could alter the sizes of the pieces you cut to make this bag to fit your own laptop or even something smaller like a tablet or Kindle. Make one for your guy too.
Here's what you'll need to make it: