Serin Sling Bag pattern
|
All posts may contain affiliate links.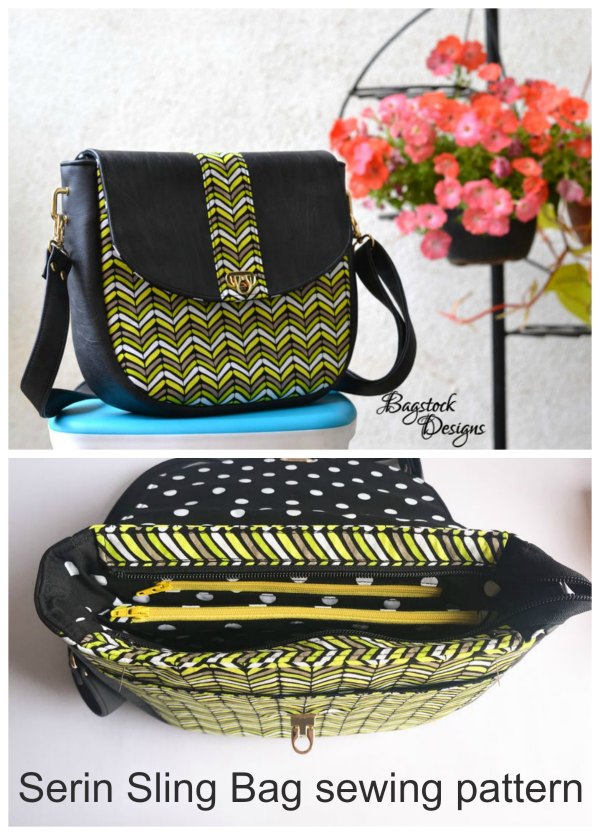 This great designer makes really fabulous looking bags. We have a number we are going to share with you over the coming months and the first one is her Serin Sling Bag.
The designer describes her Serin Sling Bag as "a perfect bag that fits your every day on the go needs". What do you think? Does this bag have all the features you need for a bag you can use every day?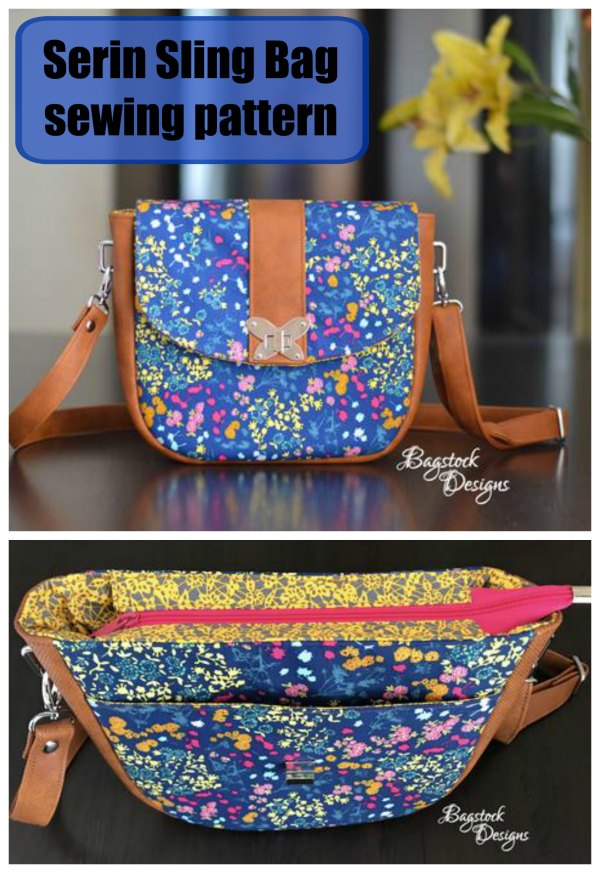 The Serin Sling Bag has the following features:
One interior divider pocket,
One interior zipper pocket,
One exterior slip pocket,
main zipper closure (which is optional)
a lovely curved design
ideal style to create with or without vinyl accents and panels.
To be able to sew the Serin Sling Bag you should have basic sewing skills and be familiar with sewing patterns. The designer mentions that you should be an advanced beginner or intermediate sewer.
When you purchase the pattern for the Serin Sling Bag you will be able to download 30 pages of easy step-by-step instructions with color photos to help you through each step. You will also be able to print the pattern pieces with seam allowances included.
When you have finished making the Serin Sling Bag it will measure approximately 10" wide by 9" high by 3.25" deep.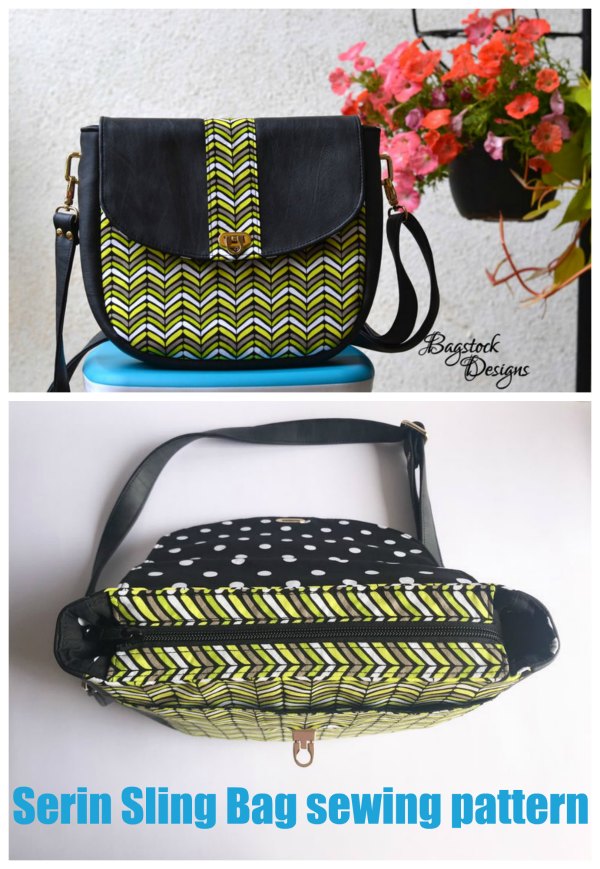 What you will need to make the Serin Sling Bag
1/2 yard of quilting cotton exterior fabric
1/2 yard of quilting cotton/vinyl/cork for the contrasting fabric
1 yard of quilting cotton for the lining fabric
3/4 yard of sew-in foam interfacing (Pellon flex-foam / Annie's Soft and Stable)
2 1/2 yards of fusible woven interfacing (Pellon SF-101 shape flex / Wovenfuse)
A piece of fusible fleece 11" by 10.25"
One zipper for the interior divider pocket – 10" or longer #3 all-purpose zipper
One zipper for the interior zipper pocket – 7" or longer #3 all-purpose zipper
One zipper for the main zipper closure (only if you are making the recessed zipper version) – 14" or longer #5 handbag zipper
One zipper end (only if making recessed zipper version)
Two 1" D-rings
Two 1" swivel hooks
One 1" slider
One twist-lock or Magnetic snap (14mm)
Eight rivets – size 9mm
Coordinating thread
More Crossbody Bags to sew
For versatility, you can't beat a crossbody bag. Easy to wear, fun to sew, and a wardrobe essential. Everyone needs a few of these in their sewing pattern collection. Check out a few recent crossbody bag patterns to sew from our store.