Sawyer Satchel sewing pattern
|
All posts may contain affiliate links.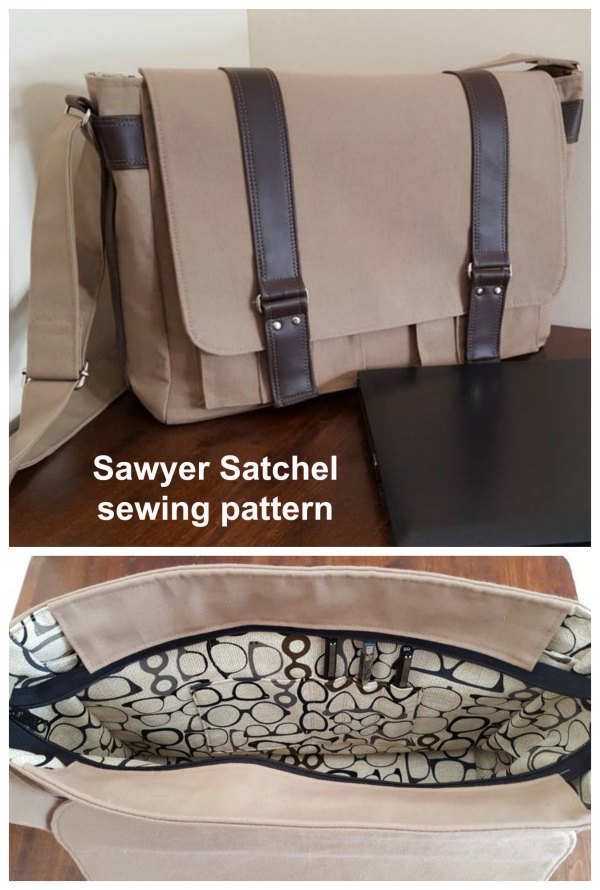 The designer of this beautiful bag named the Sawyer Satchel says it is the perfect bag to make for that man in your life, for a student, or for yourself. If you need a messenger style bag to use for work or college, then this satchel style bag could be just what you need to sew.
If you want to make a perfect travel/business/school bag, then the Sawyer Satchel is a fabulous choice. It's a great size and whatever you decide to put in it you will find, as the designer says, it can fit tons of stuff inside. Not only is it roomy, but it looks fantastic too.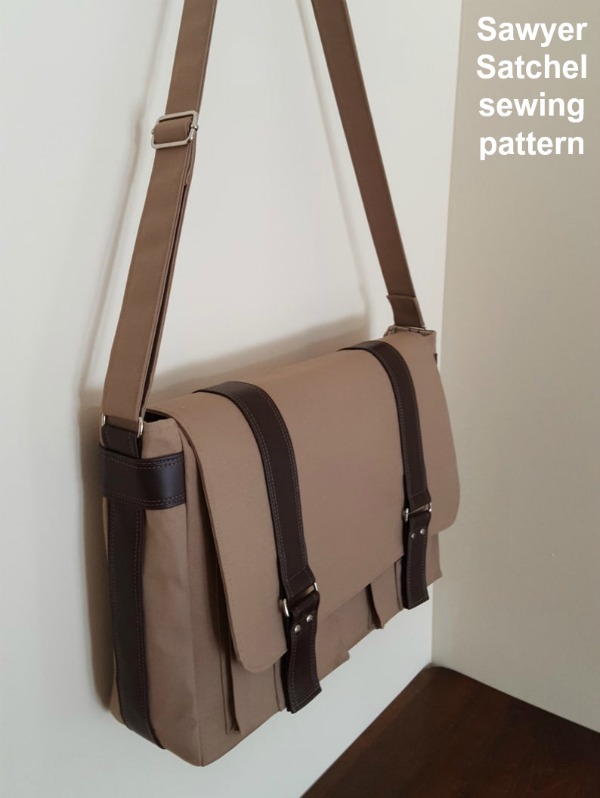 The Sawyer Satchel has the following features:
An easy-close flap that stays closed with double magnets
The flap lays nicely even when not latched, for easy access to the two cargo pockets just underneath
A large zippered pocket at the back
The inside has a large dividing slip pocket to one side that keeps closed with a magnet, which is perfect for storing loose papers
On the front of the large pocket is a smaller pocket with a place for pens and a phone, etc. Optionally you can add another zippered pocket to the lining for even more storage.
The bag is designed to be made with canvas or home decor fabric, and with faux leather as an accent.
Sizing info:
When you finish making the Sawyer Satchel it will measure approximately 15" by 11" by 4".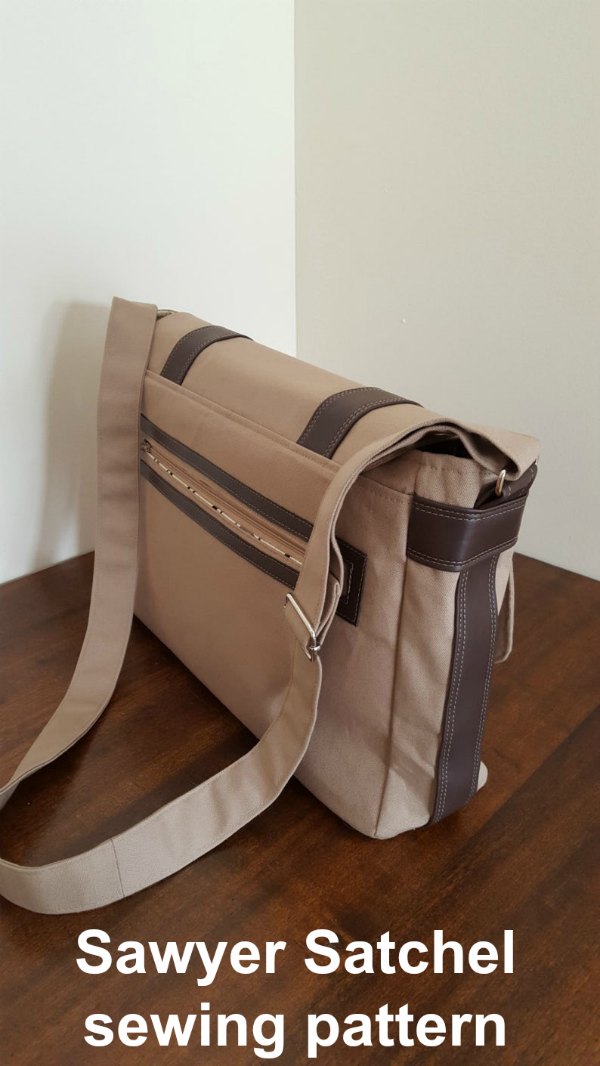 What you will need to make the Sawyer Satchel
1¼ yard of 42″ wide canvas for the exterior fabric
¼ yard of faux leather for the exterior accent fabric
1-yard of 42″ wide quilting cotton for the lining fabric
2-yards of Pellon 808 Craft-Fuse (or 1-yard of 809 which is just the wider equivalent). Pellon 808 is a non-woven lightweight interfacing with a good amount of stiffness.
4-yards of Pellon SF101 (or other lightweight woven fusible interfacing)
1/3 yard of Pellon Peltex 71F heavy stabilizer (fusible)
Three magnetic snaps, any size
Four square rings 1½" width
One tri-glide slider 1½" width
One purse zipper, 22" or longer
One standard nylon coil zipper 12"
Click here for the Cloudsplitter Bags Sawyer Satchel pattern