All posts may contain affiliate links.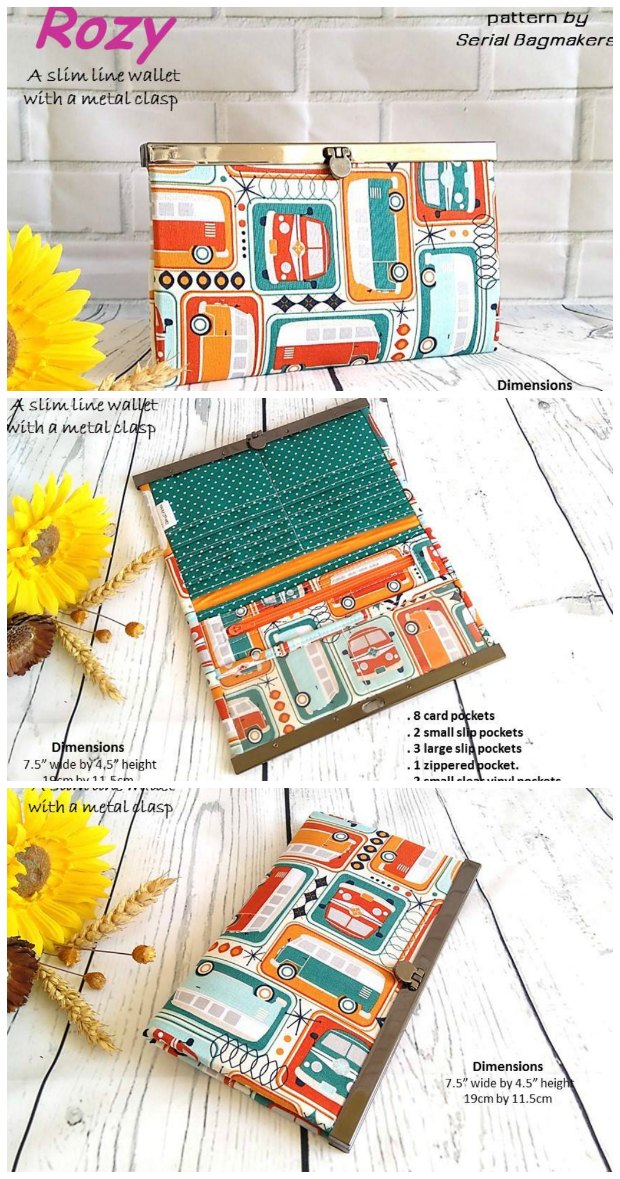 Are you interested in sewing your own wallet? This recently released Rozy slimline wallet pattern from Serial Bagmakers might be just what you are looking for.
This slim line wallet will give you 3 wide slip pockets, 2 small slip pockets, 1 zippered pocket, 8 card slots and 2 clear vinyl pockets (optional). The use of the edging hardware and closure really makes this wallet look good, or if you prefer not to use those, there is a free pattern hack tutorial available to make the wallet with a tuck lock fastening instead – check out that link below.
This is a quick sew after you have cut and fused everything.
How to sew the Rozy Wallet
Sizing / Finished Measurements:
Materials: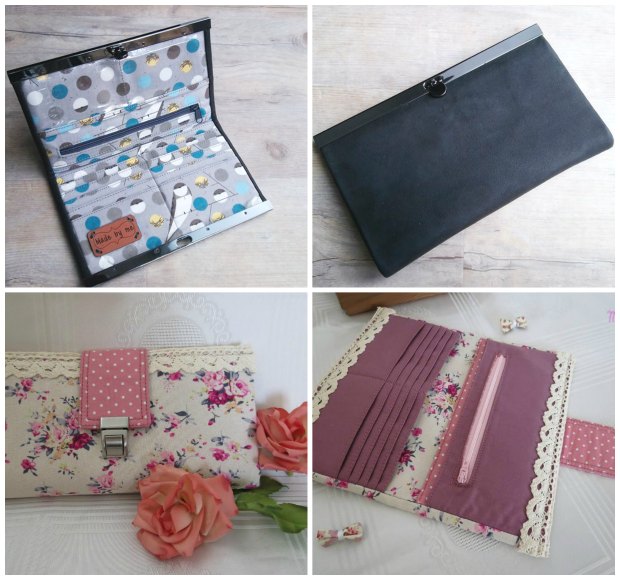 Where to buy the wallet frame and closure
You can find this particular closure online. We've found the best supplier on Etsy is Dan at 3d Hardwares, although he is in China and you would need to wait a little while for your frame or frames to arrive. It's quicker than you think though!
Silver nickel finish / Gun metal / Gold / Antique Bronze
Buy the Rozy wallet pattern here