Roma Travel Companion sewing pattern
|
All posts may contain affiliate links.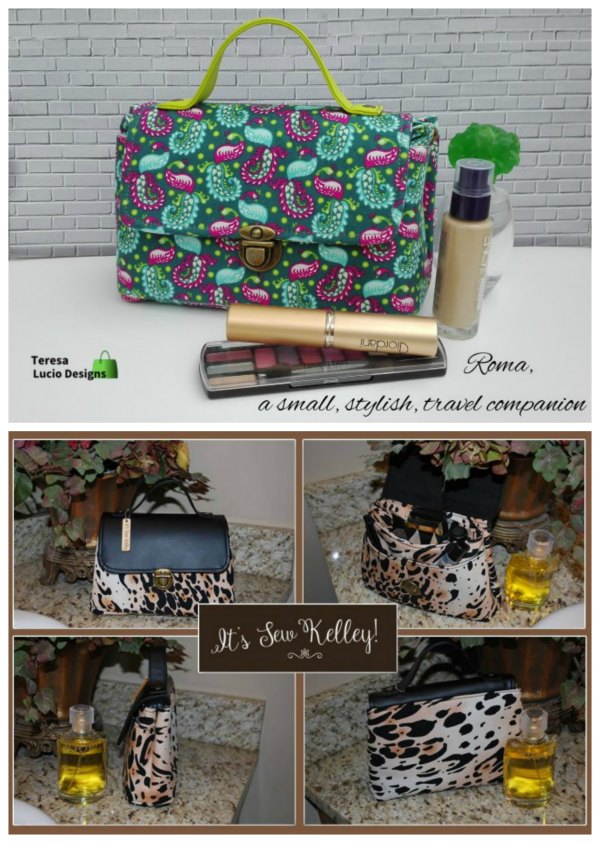 The Roma Bag is a little bag which has so many uses, such as for cosmetics or toiletries, a child's handbag or if you use some glamorous fabric you can go with her to a party or a special night out on the town. She makes the perfect evening bag to sew to match your outfit.
Inside you will find plenty of pockets, and a secret! The sides of this bag snap together to keep it neat and give it a tapered shape, but if you need to carry more, or need to open the bag wide to find what you need inside, the snaps can pop open to give you much more space.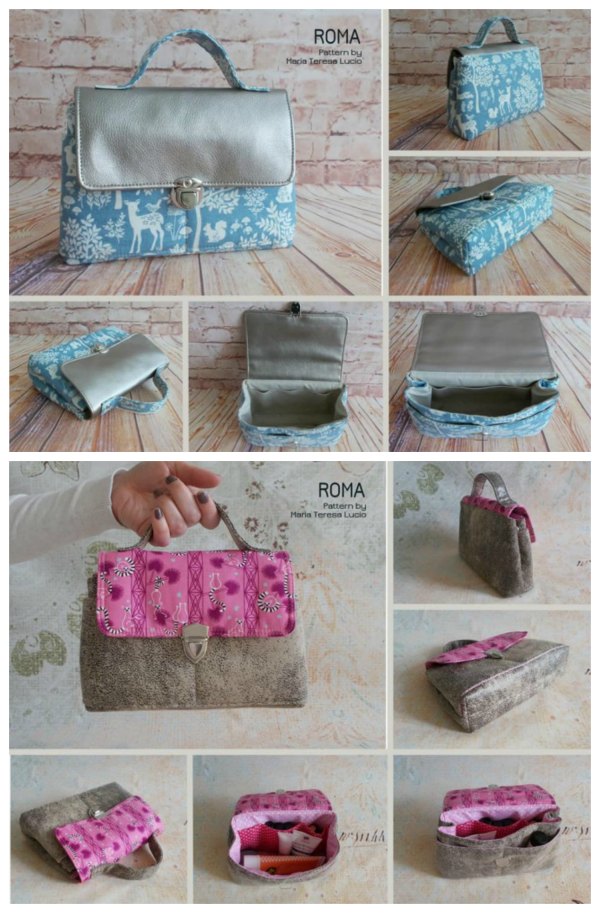 The handle at the top of the bag is decorated and attached with rivets, but you omit those and just can sew it if you prefer. The tuck lock keeps the flap in place and all of the pieces inside, just where they should be. There are plenty of pockets to keep things organised, so it's perfect for a travel bag for cosmetics. Change up the pockets if needed to carry a lipgloss, pen, phone and some bank cards if you want to use Roma as an evening bag.
When you purchase the pattern you will be able to download detailed instructions which include step by step instructions with illustrated photos along the away.
If you carefully follow along with the instructions you will get a great result and make something you can use, give as a gift or even sell.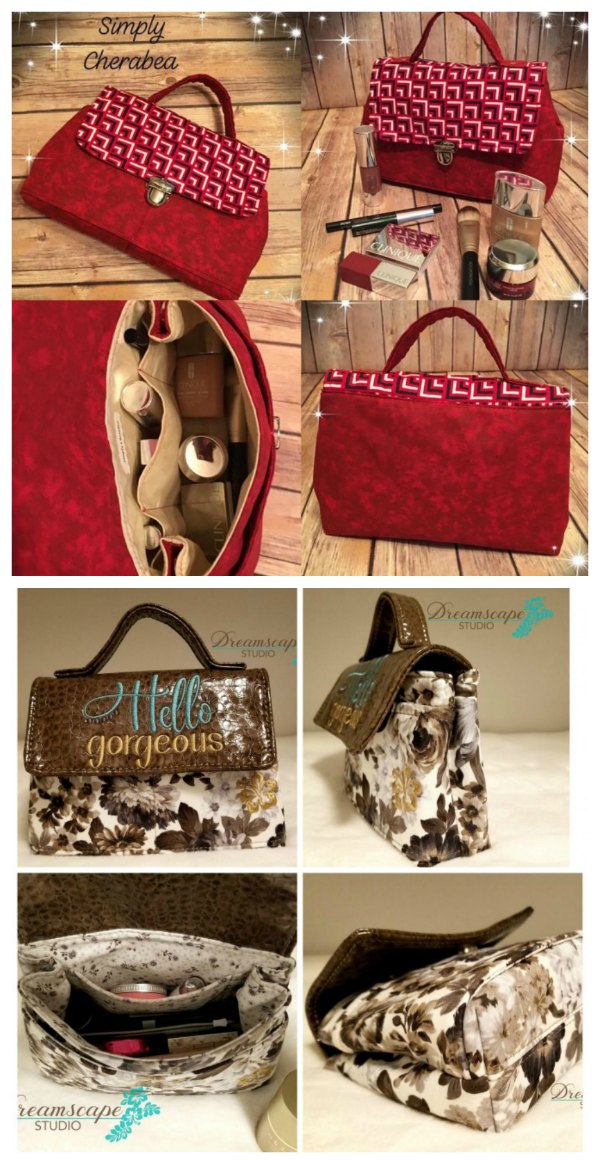 When finished the Roma Bag measures approximately 8 ½" wide by 6" high by 3" deep at the base.
To make the Roma Bag you just need basic sewing skills so it is very beginner-friendly.
What you will need to make the Roma Bag
See all the patterns by this designer here
These are our most popular purse and handbag sewing patterns
Want even more purses and handbags to sew? Our shop is packed full of hand-picked favorites from talented designers, big and small. Here are a few recent additions you might like. Check them all out in our shop.