Ready Roll Organiser sewing pattern
|
All posts may contain affiliate links.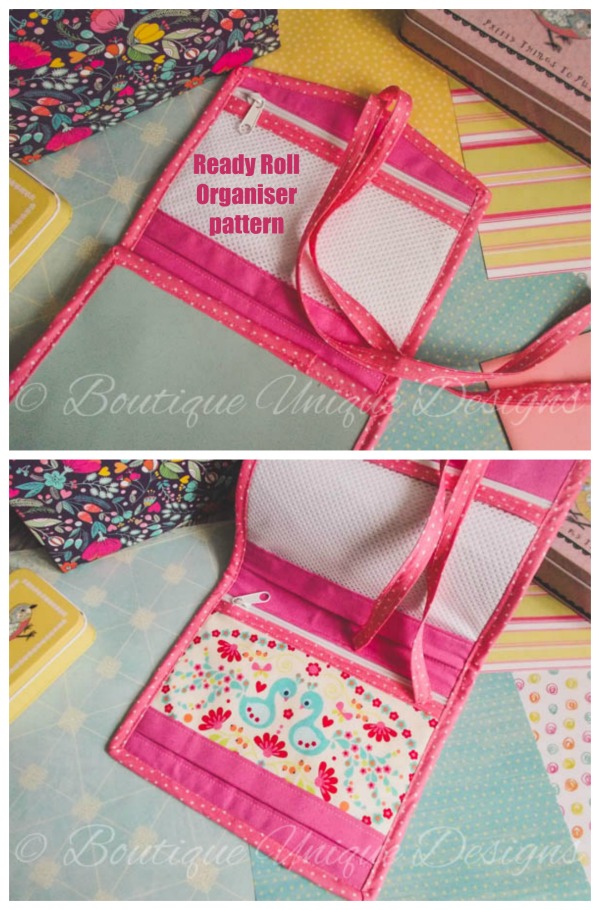 This is a really useful little roll-up organiser originally intended as a makeup bag, but useful for so much more. It has a special pocket that will hold a packet of face wipes whilst allowing you to unseal and reseal the packet.
It also has two clear pockets with gussets that will expand to hold several small items and allow you to see what is in there. The whole thing rolls up and ties with a strap.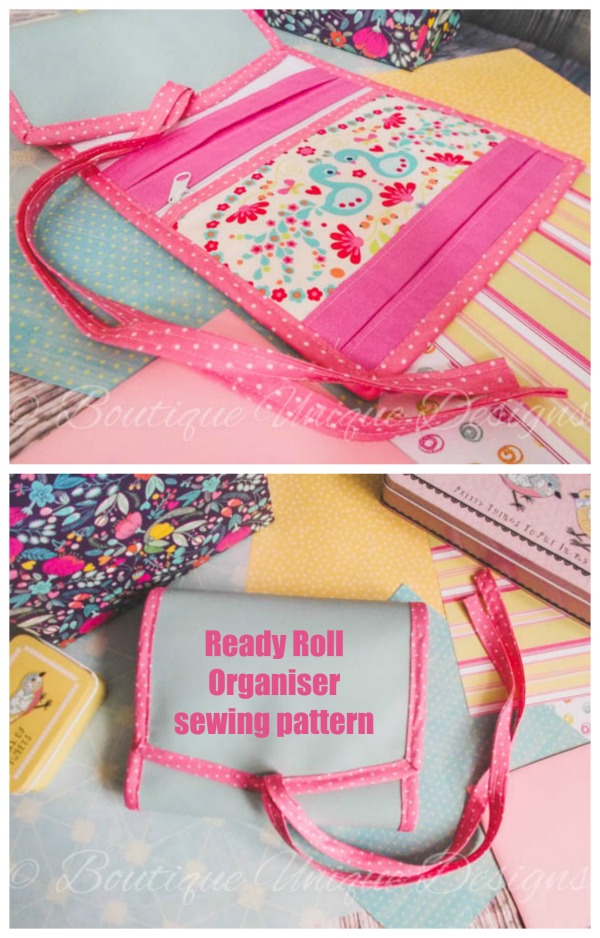 Whilst the designer was designing her project it occurred to her that it is a great make-up bag but could have so many other uses – a first aid kit for instance. Or a travelling bag for holding cosmetics and toiletries for a weekend away. Or even a crafting organiser for all of your sewing or crafting tools.
The pattern is structured so that you can add, subtract or swap pockets to suit your needs which makes it really useful.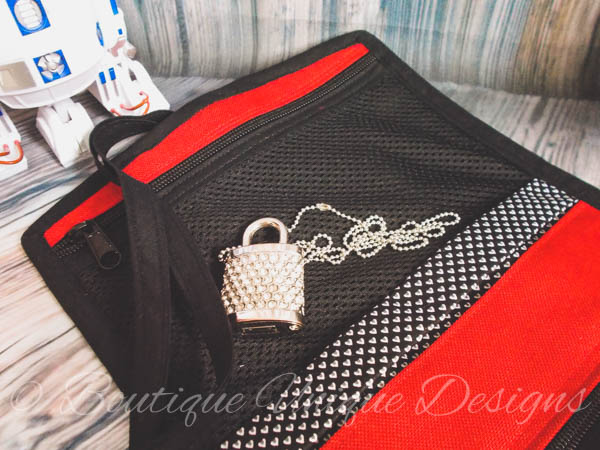 This project is ideally suited to woven fabrics. The clear plastic in the pockets could be substituted with netting, mesh, lace or even a contrast fabric if you don't want to see in. It would be an ideal project to use up scraps of fabric as only the outer cover is in one piece.
Sizing info:
When finished the Ready Roll Organiser measures approximately 20″ by 8½" when unfolded and 7″ by 8½" folded.
Skill level:
The designer says her project is suitable for intermediate sewers. You should be able to insert a zip and add the binding, however, full instructions are given.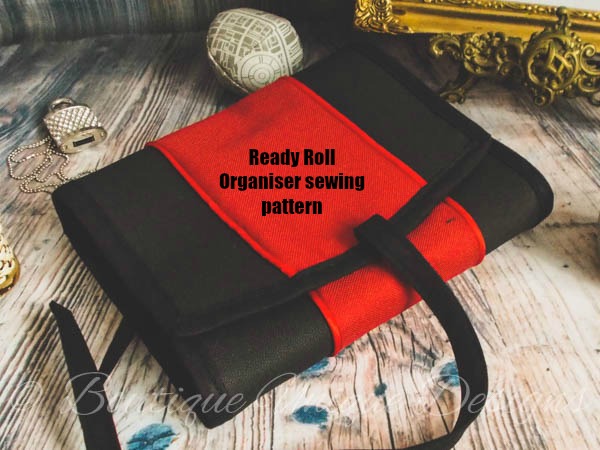 What you will need to make a Ready Roll Organiser:-
1/3 of a yard of main outer fabric,
A 9″ by 9″ piece of clear plastic /net /lace / or additional contrast fabric,
An 8″ by 20″ or 1/3 of a yard of contrast inner and linings,
2 1/2 yards of bias binding 1″ wide,
1/2 a yard of medium weight iron-on interfacing,
12 cm of ¼" elastic,
Two or more 8″ zips,
More patterns from this designer
More storage and organizers to sew
Want even more ideas for projects to sew for storage and organizers? We love to sew bags that help to keep things neat and tidy. Check out a few recent storage ideas to sew from our store.