Pin It to Win It contest
|
All posts may contain affiliate links.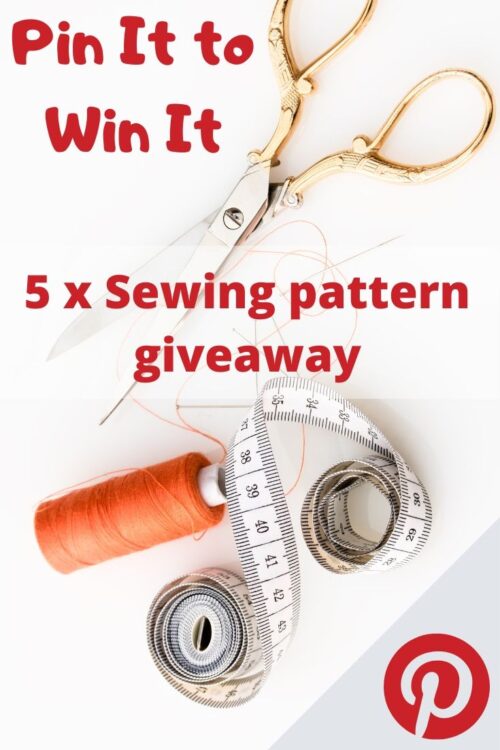 THIS CONTEST IS NOW CLOSED. THANK YOU TO EVERYONE WHO PARTICIPATED. THE WINNER WILL BE CONTACTED DIRECTLY.
Who wants some free patterns? Of course you do. We're so delighted to bring you the opportunity to win 5 free sewing patterns of your choice from our store in a simple Pin It to Win It contest running for the next few weeks, until 27th January.
Maybe you have a few patterns already in mind that you would like to win from the more than 140 we have in our store here.
Now this contest gives you the opportunity to win 5 free patterns from some of our favorite bag designers, and at the same time help us to get the word out about the Sew Modern Bags site.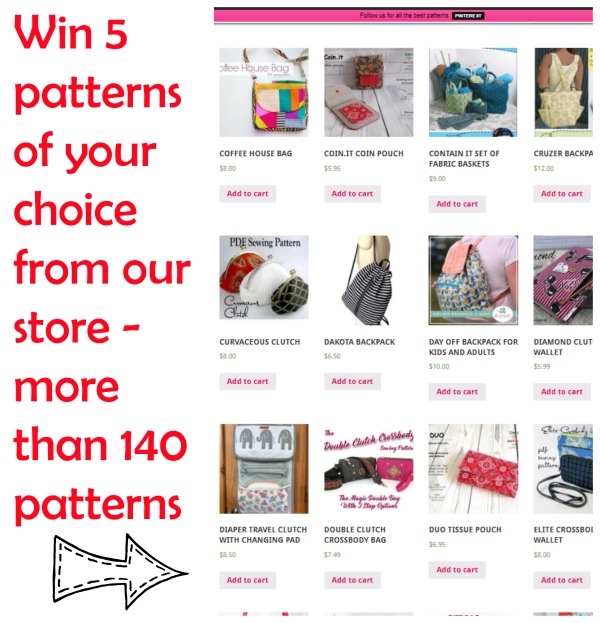 How to Enter
Entering is easy and is completed using Pins from Sew Modern Bags that you may already have saved to your boards. We are looking for a very specific type of pin as a qualifying entry – those articles on our blog written about any of the patterns we have in our store.
We have saved a list of those articles here for you to select your pins (more are being added every week). You can scroll through the pages to select which patterns to pin to your boards.
In each case, please pin from the individual pattern page, not from the list of patterns, so that when you open the pin, it links to the correct pattern.
Each pin counts as one entry into the contest. You can enter an unlimited number of pins.
Check out this quick video to show you where to pin from, how to pin and how to get the pin address for your entry.
Register your entry
---
This giveaway is not sponsored by or associated with Pinterest or its subsidiaries. Sew Modern Bags is responsible for the distribution of prizes.
Terms and conditions of the giveaway
Entry is open worldwide
The prize is 5 sewing patterns of the winners choice from the range we have for sale in our store. All patterns are digital and will be added to the winners account.
The closing date for entries is 27th January 2020.
Qualifying pins are those for articles and patterns listed on this link only.
There is no limit to the number of pins that may be submitted, but each unique pin may only be counted as a single entry.
The winner will be drawn at random from all qualifying entries received.