Oregon Drawstring Lunch Bag sewing pattern
|
All posts may contain affiliate links.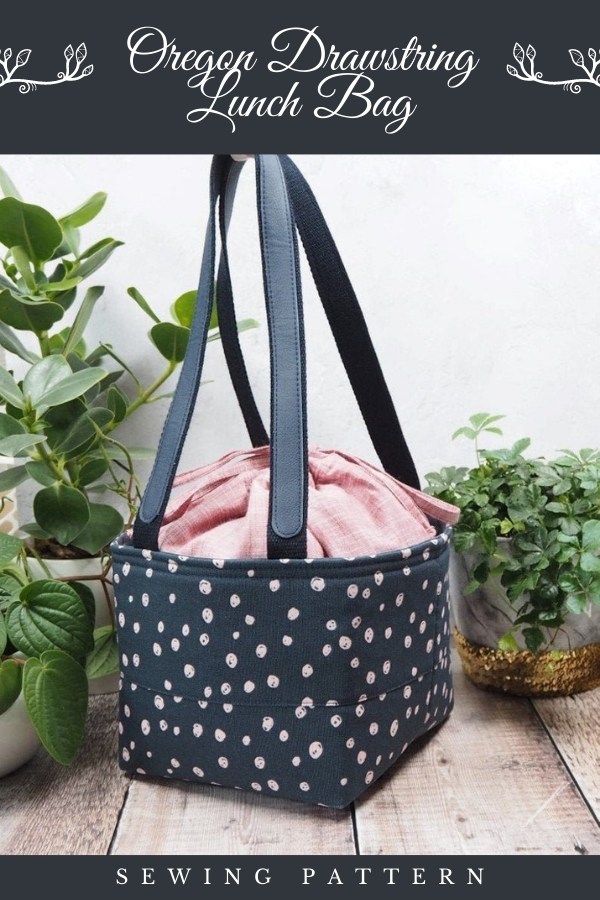 This is the Oregon Drawstring Lunch Bag pdf sewing pattern. It was designed as a lunch bag to take to work, but it is equally useful as a project bag and works great for yarn projects such as knitting. This drawstring tote will be fun to sew!
Combine a square sturdy tote with long handles and a pretty drawstring liner and you get the Oregon Drawstring Lunch Bag. This versatile bag can be used to carry your lunch box and a few extras to work, but also works equally well at home for pretty storage. Use it as a project bag, the drawstring top is especially well suited to yarn crafting. Make one for the kids to store and carry their favorite toys when they go to grandma's house.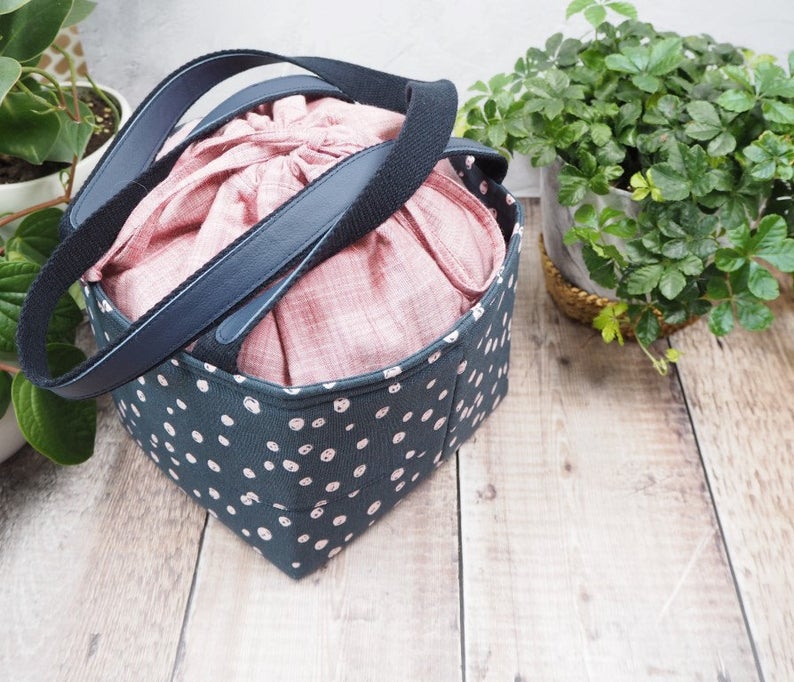 We love the webbing and vinyl handles in the example bag, but you can sew them with fabric too if you prefer.
Sizing info:
When you have finished making yourself an Oregon Drawstring Lunch Bag it will measure approximately 7 ½" wide by 7" high by 8" deep.
Skill level:
This is the perfect sewing project for a confident beginner where some sewing knowledge is assumed. This bag is a rare zipper-free zone, so it's an ideal project for you to make your first bag.
Recommended materials:
The designer, The Folk Art Factory, recommends that you use any of the following fabrics:- Quilting weight cotton, denim, canvas, furnishing fabrics, linen, needlecord.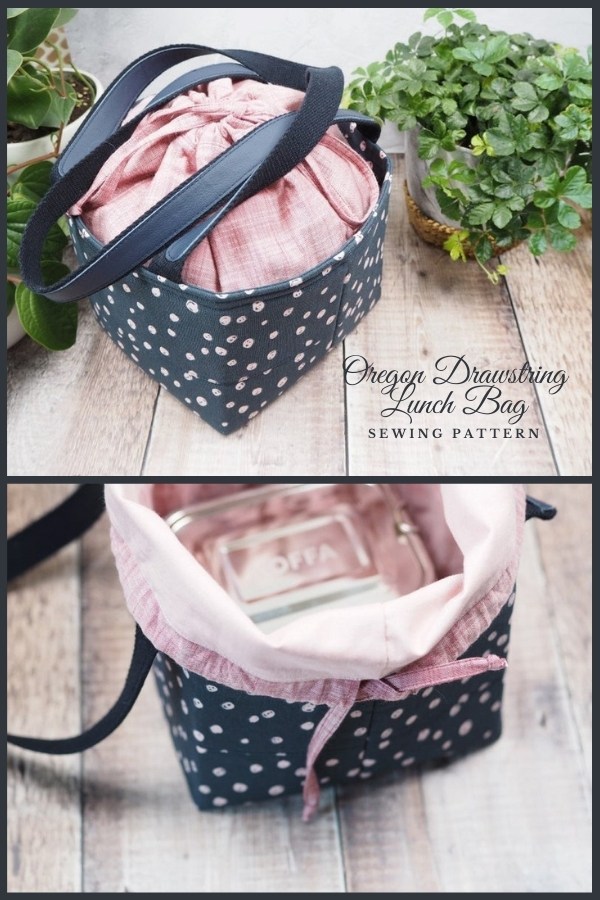 What you will need to make an Oregon Drawstring Lunch Bag:-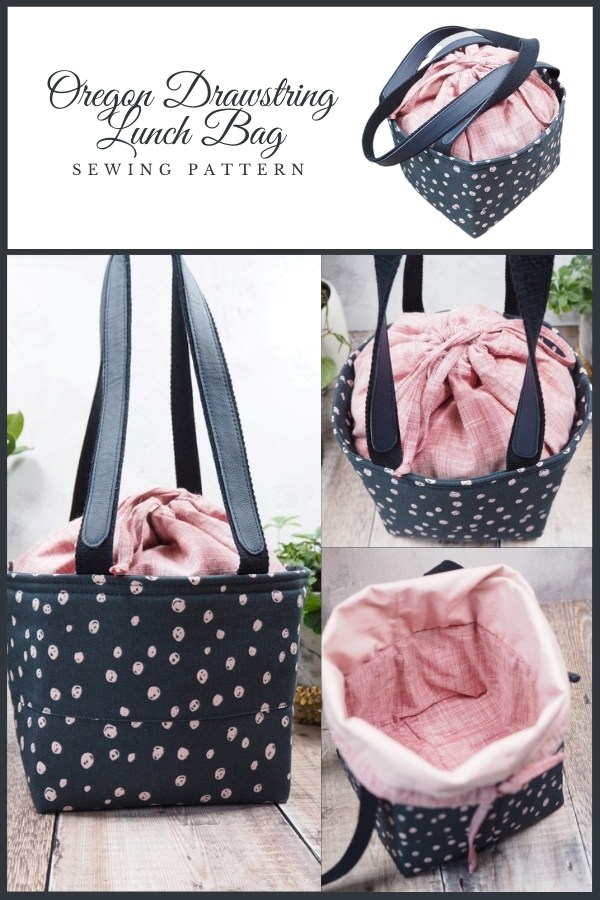 This is a cut-and-measure pattern so you do not need to print anything off (yay!). You need a rotary cutter mat and a ruler. If you are a bit nervous about going template-free, make your own by transferring the measurements to paper and then using that as your template.
If you would like to download the pattern you can click on the blue button below.
And if you would like to see other bag sewing patterns from this designer then you can click on the red button below.
See all the patterns from this designer here
Even more tote bag sewing patterns you won't be able to resist
Want even more tote bag sewing patterns? These are the top best selling tote bag patterns in our store. Take a look at the tote bag category on our shop page for even more!