Noel handbag sewing pattern and instructional video
|
All posts may contain affiliate links.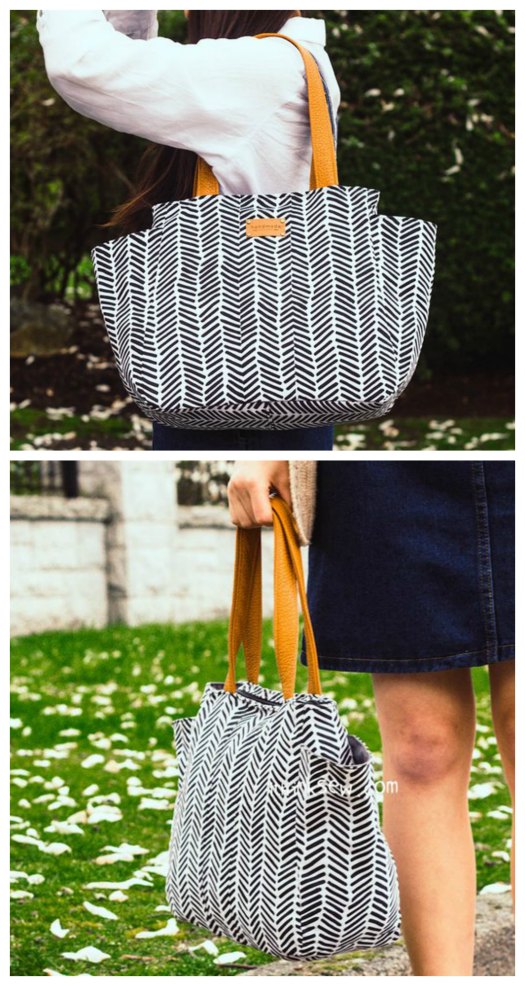 NOTE – SCROLL to the bottom for a complete VIDEO on how to make this bag.
Here's a great pattern for a bag named the Noel Handbag. The designer who has made it has included four sizes for the price of one – S, M, L, and XL. So no matter your preference, whether you want a small handbag, a medium purse for every day or a really large bag to carry everything for the weekend, this pattern has you covered. What great value to get 4 different sizes in the same pattern.
The Noel Bag is a simple yet unique bag with two pockets on the gusset of the bag. The bag's convenient pockets can easily store water bottles, beach towels, and more. It's a wonderful bag for travelling and trips to the beach.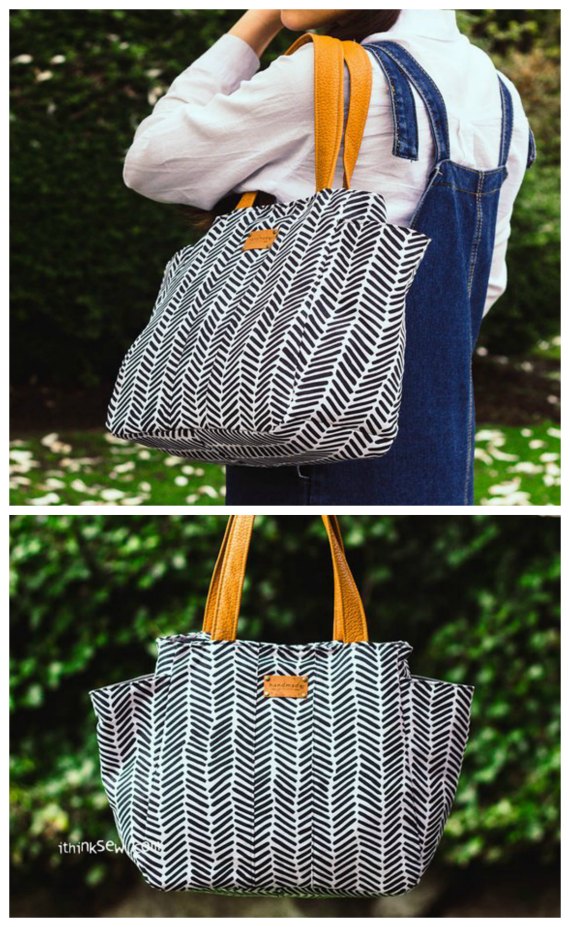 When each of the bags is finished they measure approximately:
Small: 18" wide by 11 1/2" high by 5" deep
Medium: 20" wide by 12 5/8" high by 5 1/2" deep
Large: 21 1/2" wide by 13 3/4" high by 6" deep
Extra large: 23 1/2" wide by 15" high by 6 1/2" deep.
Please note that the sample in the pictures was made with the smallest size.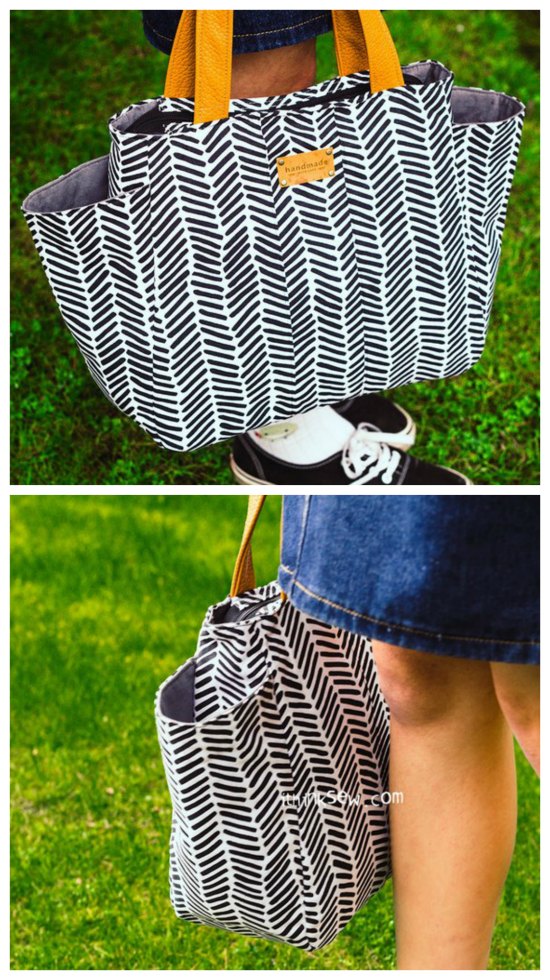 Should you wish to purchase this pattern the link for the IThinkSewBags Etsy store is at the bottom of this article, while Lauren Mormino has made the bag and recorded an excellent full-length tutorial video for you to follow. Look at her gorgeous example. You can see the details of the bag a lot better in the cover image for her video below.