Messenger Bag free tutorial (no longer available)
|
All posts may contain affiliate links.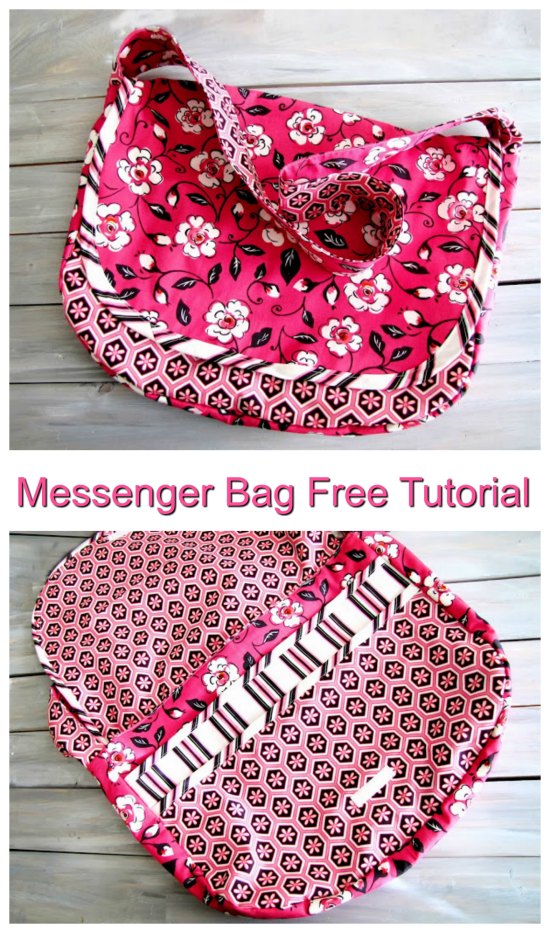 [EDIT – since adding this link on the 22nd, the entire blog at Mama Says Sew has been made invitation only just a couple of days later, and the pattern is no longer available. So sorry for the disappointment. Hopefully it will return.]
At Sew Modern Bags we do love to bring our readers something free if we can. This time we have found a free tutorial for a Messenger Bag from a very gifted designer. You'll find the step by step photo tutorial easy to follow.
This Messenger Bag has the following features:
A front flap with velcro closure
A roomy interior
Some large front pockets.
The designer advises that if you like you could add padding to this Messenger Bag and turn it into a great laptop bag. The pattern design is simple enough that you could change up the size to fit your laptop or tablet. Those front pockets would be perfect to organize folders.
What you will need to make this Messenger Bag
1 1/4 yards of the main fabric
1 1/4 yards of the lining fabric
1/2 yard of contrasting fabric
2-3 yards of interfacing, depending on the thickness of your fabric and how sturdy you want the bag to be
A scrap of Velcro or other closure hardware of your choice