Little Girls Purse free sewing pattern
|
All posts may contain affiliate links.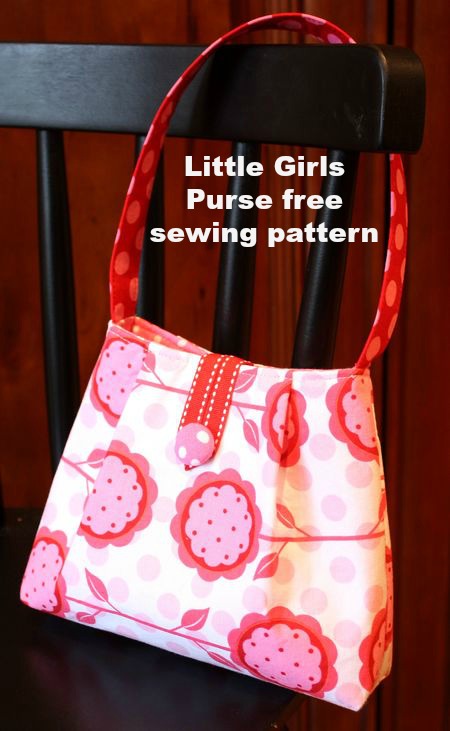 We always love to bring our readers free patterns and this one is the perfect size for a little girl or, with a shorter strap, it would be a great evevning bag to just hang off your arm for essentials. It is a relatively quick little purse to make and with a few small alterations from the designer you can also make another version of it, this time with pleats that aren't so big so it doesn't angle in quite as much at the top. The choice is yours.
As the designer says you can do as much or as little pleating as you like, just be sure to remember that whatever you do to the outside fabric you need to repeat on the liner so they match up when sewn together.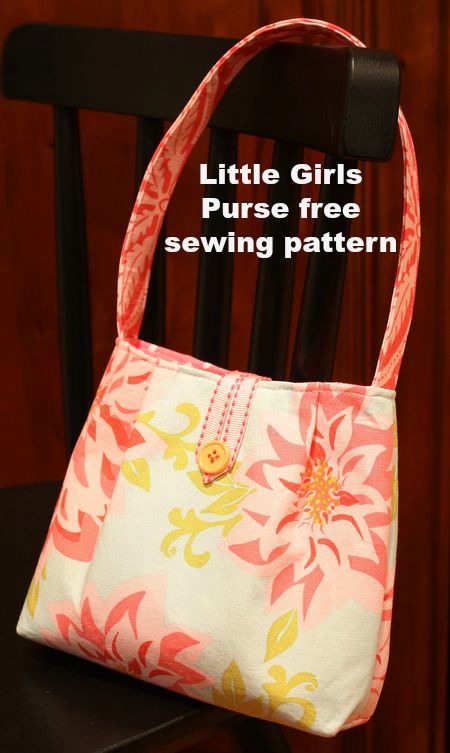 What you will need to make the Little Girls Purse
Two fabrics for the inside and outside of the bag, cut to an identical size.  In this example, the rectangles are 9.5″ by 14″.  You can make the bag bigger or smaller by adjusting the size of this rectangle
An identically sized rectangle cut from a stiff, one-sided iron-on interfacing like Pellon DecorBond.  You could also use fusible fleece instead or as an addition for a stiffer bag
A fabric piece 15″ by 2 1/4″ for the strap plus a strip of interfacing 15″ by 1 5/8″. If you want the strap to be shorter, cut it (and the interfacing) to 9 1/2″ instead of 15″