All posts may contain affiliate links.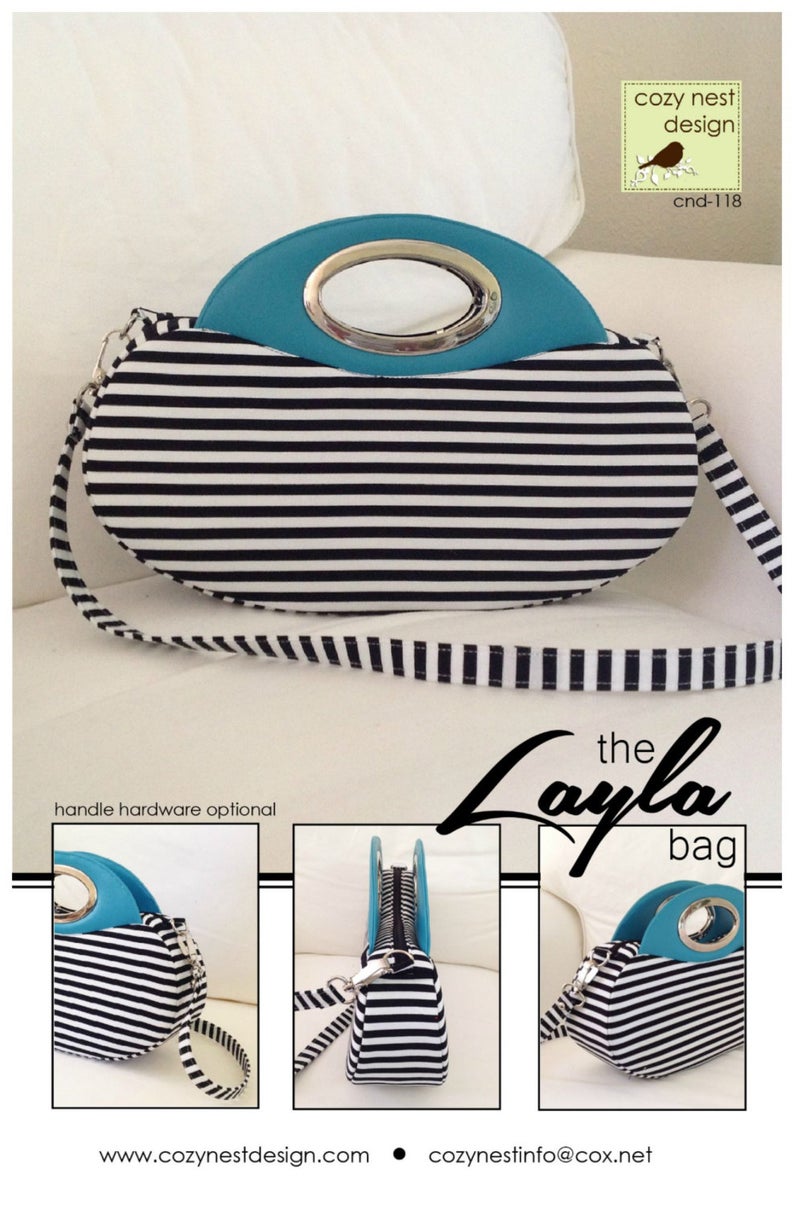 If you are looking for a bag that has a sophisticated design and function then look no further than The Layla Bag. This smart purse is surprisingly roomy and can carry everything you need for a special day or night out.
Suitable for a wide range of fabrics, it looks great in a pretty cotton, but also works well with leather and vinyl , especially for the handles.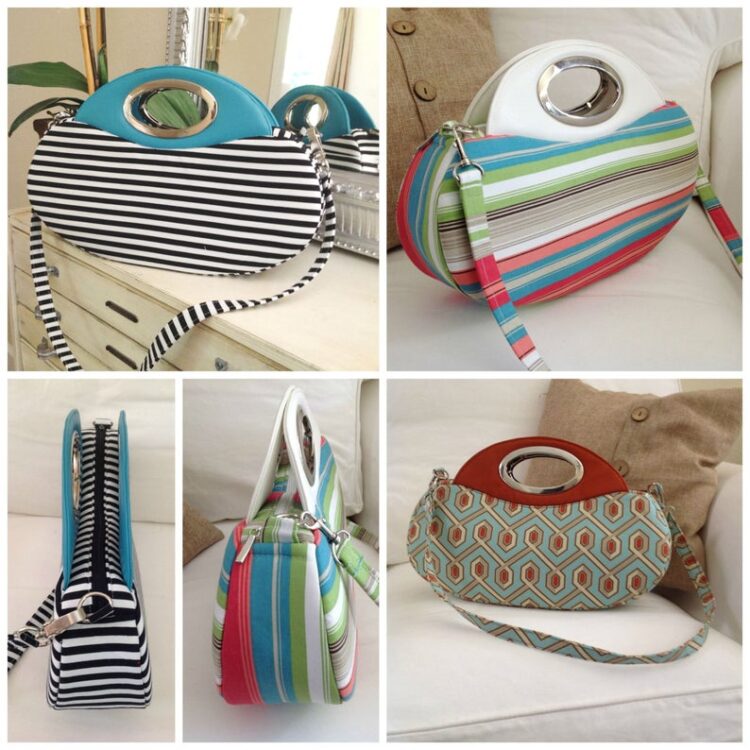 Talking of those fancy handles, instructions are included both to sew the bag with the oval metal purse handles shown, and for sewing the purse without even needing this hardware. You can sew the bag just the same but leaving off the metal handle surrounds.
There is the option to add a narrow clip on and off shoulder strap if you want to convert your bag from handheld to hands-free – so you can hold a plate of food and glass of wine. Or just some grocery bags if you are going to the store.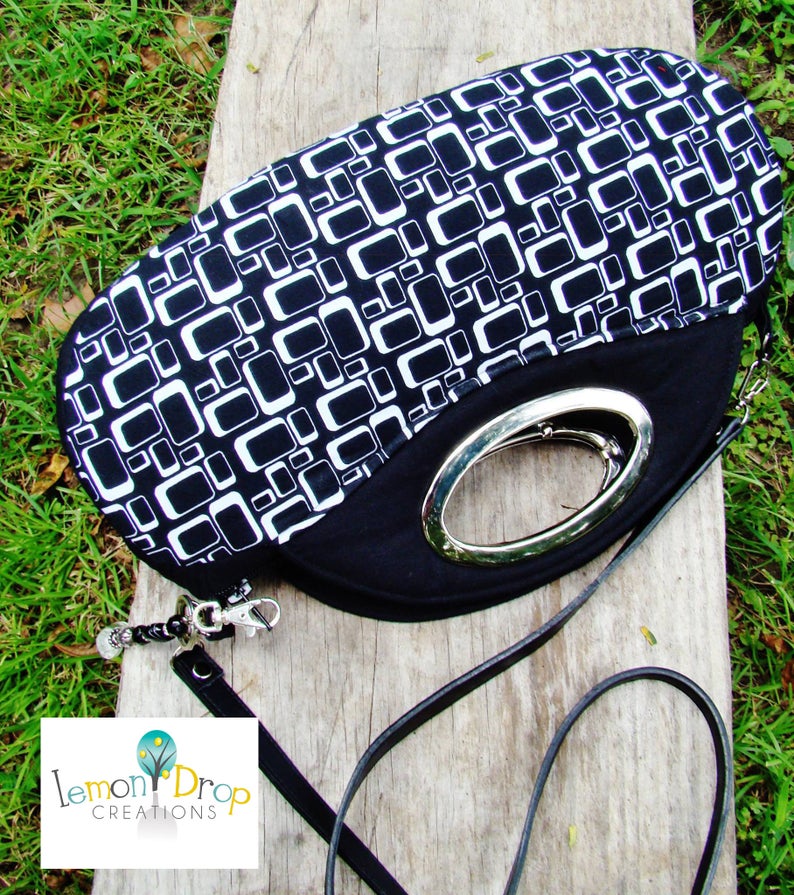 We think there is something lovely about the shape of this bag that feels summery. It would look so cute with a pretty summer dress and sandles.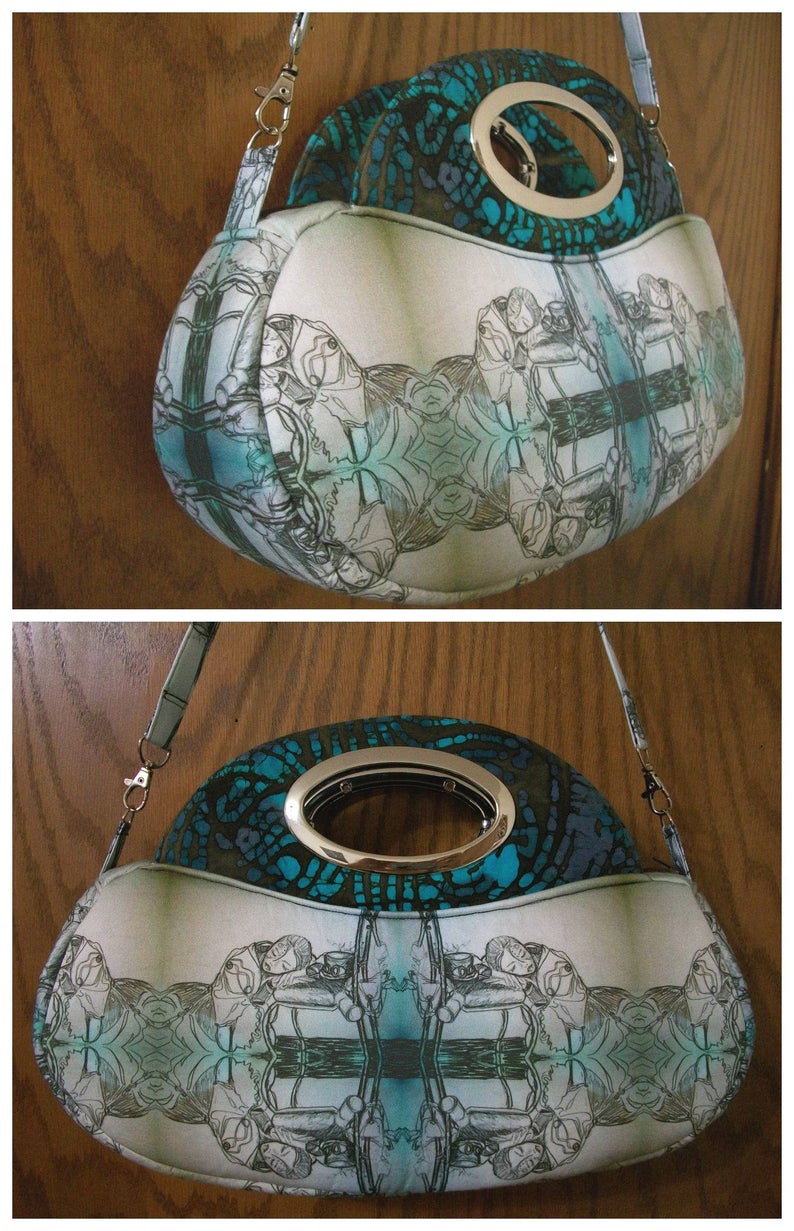 The Layla Bag is the ideal project for the intermediate to advanced sewer and has the following features:
A clean yet curvy design that will showcase any fabric you choose
Domed cut-out handles that can be made with or without handle hardware. The handle hardware featured in this design are available here if you click on this link.
Fully zipped top closure to keep goodies securely inside
A zipped interior pocket
A removable shoulder strap
A slightly angled profile which makes her surprisingly roomy.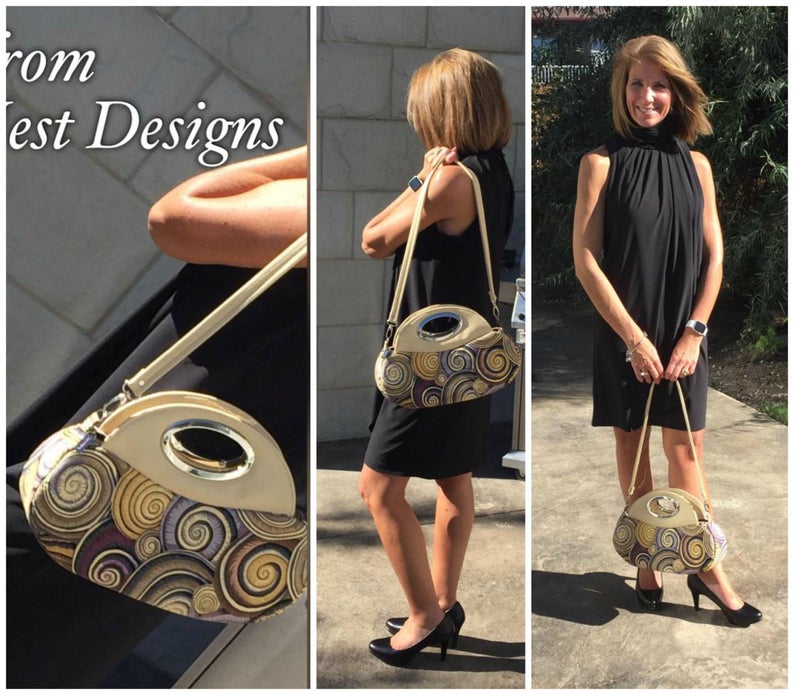 Get the Layla Bag pattern here
See all the patterns from this designer
This isn't quite what you are looking for? We have links to thousands of bag sewing patterns, tutorials, sewing videos and tips and lots more on our
Pinterest
account. Come and follow us, and save some of your favorites to your own boards for later.
We think you'll like these patterns for storage and organizers to sew
We know our readers just love to sew storage and organizer projects so we've got lots of them. We've handpicked some of our favorites to feature in our pattern store. These are some of the most popular that are readers are sewing now!