Ingenious fold back boxy bag sewing tutorial – free
|
All posts may contain affiliate links.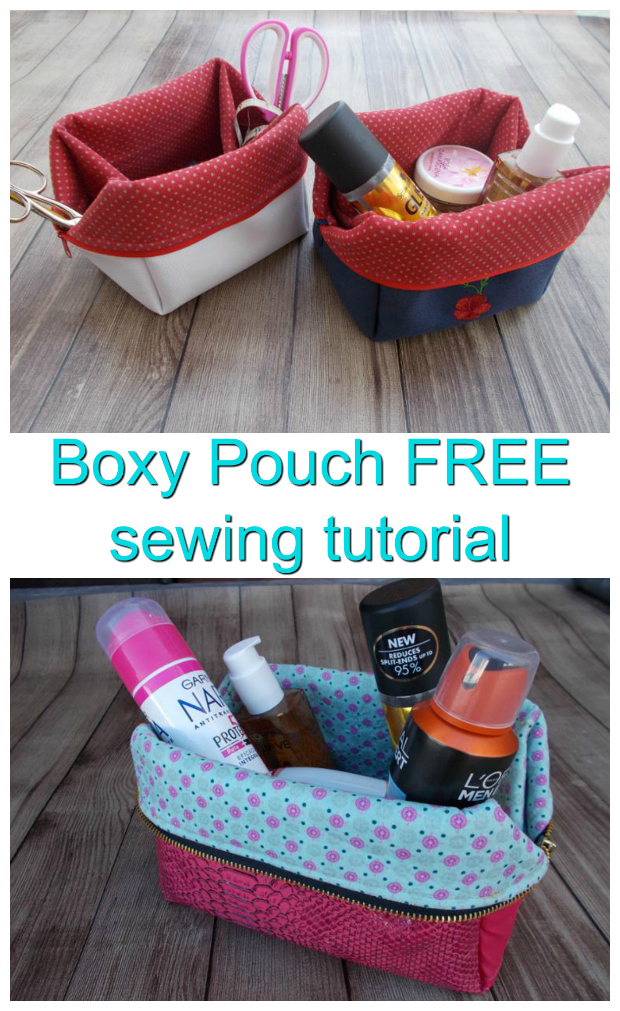 This is a great FREE sewing tutorial giving you detailed instructions on how to make this ingenious fold back Boxy Pouch. With the zipper closed you have yourself a Boxy Pouch but with the zipper open and flaps turned down you have yourself a basket. You can make these Boxy Pouches to store all kinds of things like school supplies, make-up, jewelry, medications, sewing supplies etc.
Please note that there are no pattern pieces needed for this Boxy Bag, just a written tutorial with cutting measurements and directions. The finished pouch measures 7″ wide by 5″ high by 5″ deep.
What you need to make the Boxy Pouch
Exterior fabric
Lining fabric
Fleece Vilene H640
Pellon SF101 Shape-Flex
One zipper at least 15″
Two cursors (optional)
Two rivets (optional)
This FREE tutorial is courtesy of Teresa Lucio Designs.