How to make (less bulky) leather bag straps
|
All posts may contain affiliate links.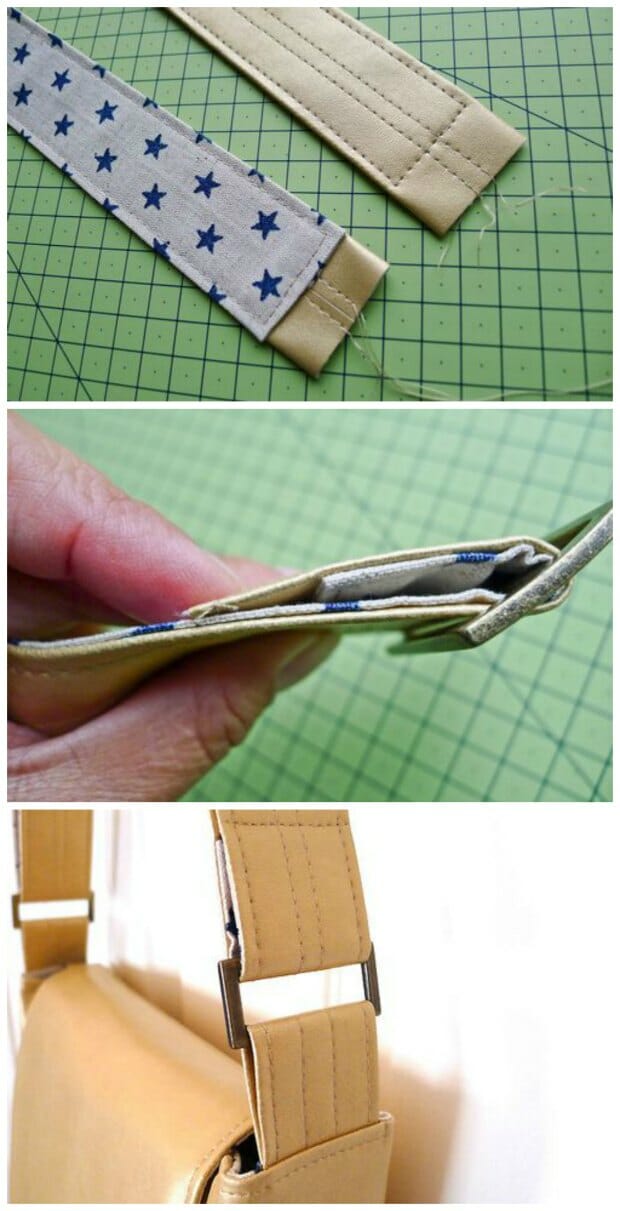 CHECK OUT THIS GREAT SELECTION OF FAUX LEATHER FABRICS – IDEAL FOR SEWING BAGS
Making bags, or at least straps and handles, with leather, pleather or vinyl is all the fashion right now, but it can be challenging. Not all sewers or sewing machines can cope well with the extra thickness created by all those bulky layers.
Here's an easy to follow step by step tutorial on how to get the best of both worlds. Sew a leather/faux leather strap, while backing it in a fabric to match your bag or lining. Looks great, and makes it so much easier to sew because it's not so bulky and thick.
Check out the full tutorial below for how you can create your straps more easily and give them a little color and style at the same time.
Learn how to sew less bulky leather/faux leather bag handles