How to dispose of rotary blades and sewing needles
|
All posts may contain affiliate links.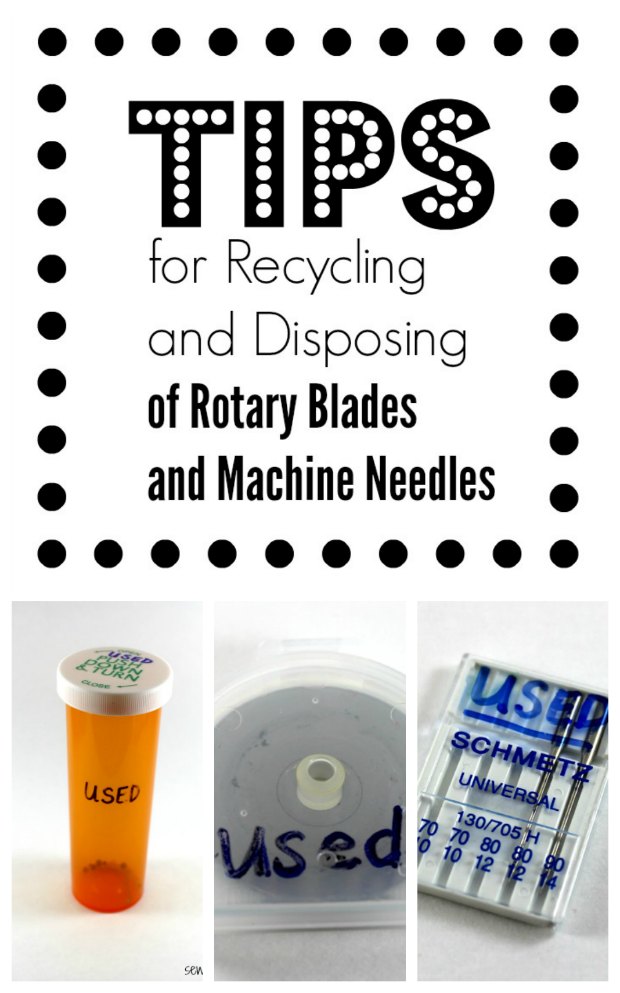 We all know that some of the tools we use in the sewing room are sharp. They have to be to get us the nice cuts and the smooth sewing we want. But what about when they aren't sharp anymore. Do you just toss them right in the trash without a second thought? Do you resharpen? Or recycle? Or do you have safe ways to dispose of your old needles and blades?
Here's an interesting article we loved over on the Craftsy blog with various ways to either reuse, repurpose or safely dispose of your sharp items such as rotary blades and old sewing needles. Do pop over and join in the conversation. We'd love to know more about your creative ideas.