Grace O'Malley Crossbody Bag (with video) sewing pattern
|
All posts may contain affiliate links.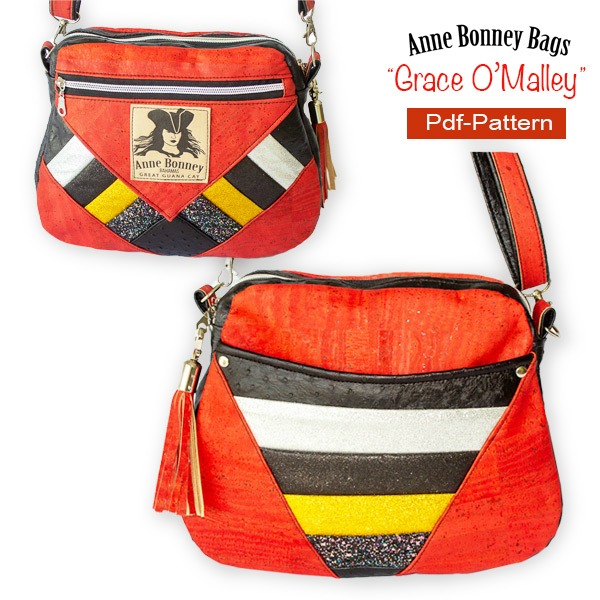 This zipper purse crossbody bag gives you the chance to show your colors! Pick from your stash to create the striped section for the front zipper pocket. Maybe red and black like a pirate!
The designer's example bag is made with decorative glitter vinyl in strips you can pick and arrange yourself, and natural cork. You can use any number of different fabrics and materials for your own custom design.
The Grace O'Malley Crossbody Bag has four pockets as follows:-
A deep slip pocket on the front,
A zipper pocket on the back,
A zipper pocket on the inside,
And a slip pocket on the inside.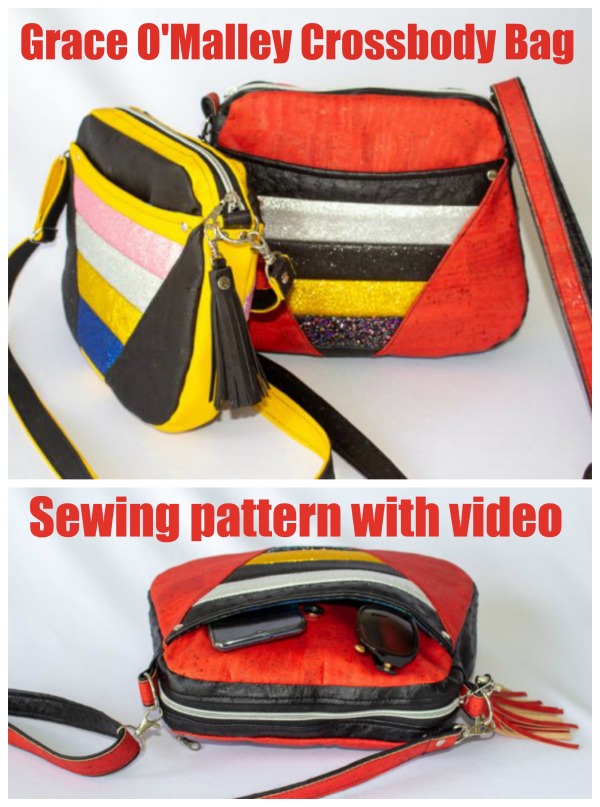 And where did the designer, Anne Bonney Bags, get the name Grace O'Malley from, to name her bag? Well, Grace O'Malley was one of the most famous female pirates in Ireland and many Irish see her as a hero.
If you like, you can watch the video tutorial below, showing you how the designer made the Grace O'Malley Crossbody Bag. The video is free for everyone to watch. The video does not give cutting instructions or instructions on how to interface the fabrics. That will be included with the full pattern download.
You can download and print this pattern with two descriptions. The first version has no photos for cheaper printing, while the second version has photos that you can look at on your Ipad or computer as you sew the bag.
The pattern comes in a separate PDF and the pattern pieces are color-coded according to the fabrics you use.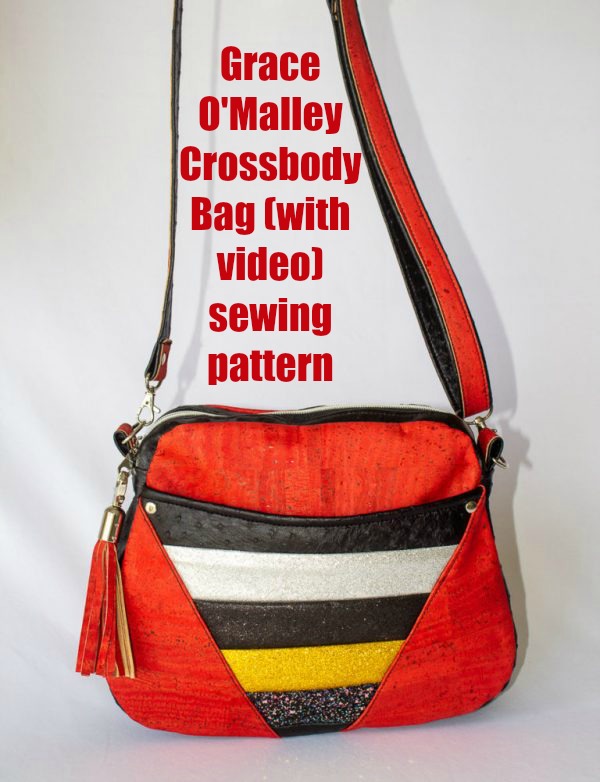 Find out more about this pattern and add it to your collection by clicking on the blue button below.
Even more crossbody bag sewing patterns you won't be able to resist
Want even more crossbody bag sewing patterns? These are the top best selling crossbody bag patterns in our store. Take a look at the category on our shop page for even more - 60+ more!