Glamour Clutch bag sewing pattern
|
All posts may contain affiliate links.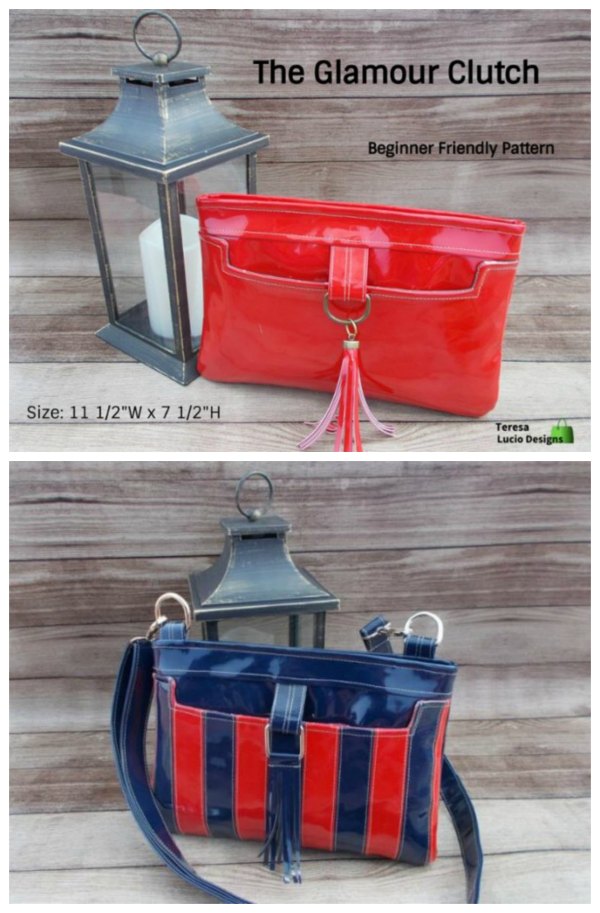 This is a great beginner clutch bag pattern with a smart and stylish design. The digital pattern includes two options:
A simple Clutch or
Add a strap as a Crossbody Bag.
The bag can be casual, or formal, and chic, depending on the fabrics used. Pick a pretty cotton, or a linen for an everyday bag, but go glam with vinyl, cork, leather, silks, brocade, etc for a night on the town. If you haven't tried it yet, maybe time to buy yourself some GLITTER VINYL and really go to town with this pattern!
This is a Clutch bag that is great for a night on the town, where you only need to take the essentials. There is a pocket on the exterior panel and it closes with a magnetic snap.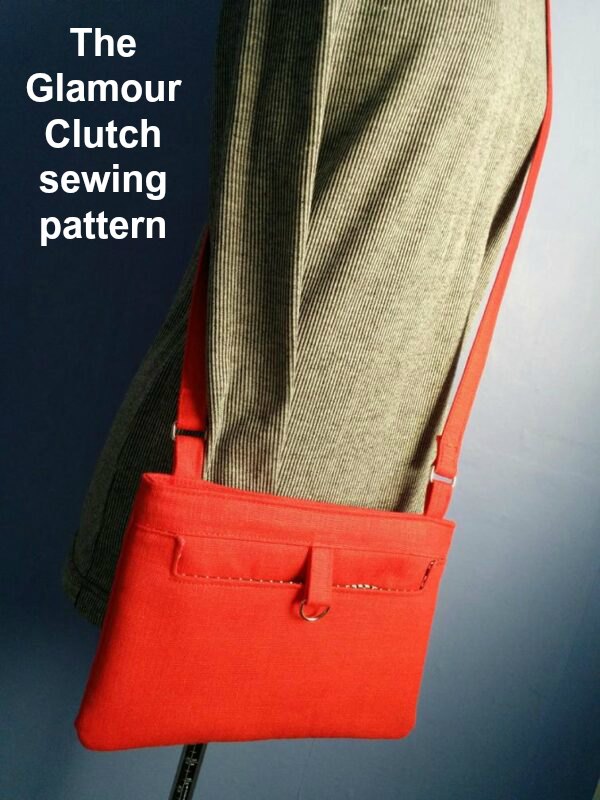 This pattern is perfect for beginners and is suitable for sewing with many different types of fabric including cotton, canvas, cork, vinyl, leather, and more. It's not too difficult to sew and the pattern creates an attractive and versatile bag we think you'll want to use often.
Comprehensive instructions are included with the download and there are lots of photos along the way. The designer says that if you follow along with the instructions carefully you will get a great result.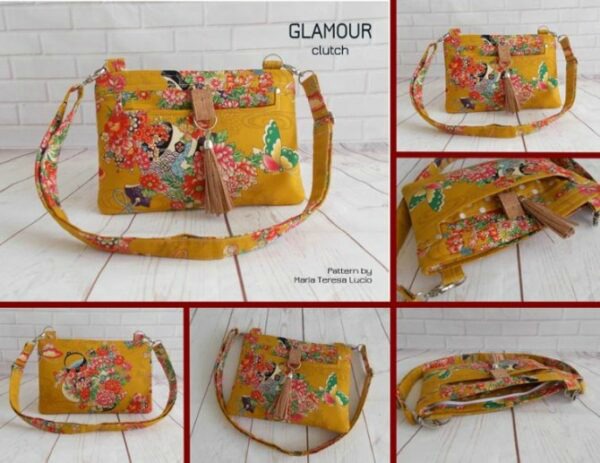 When you have finished making the Glamour Clutch it will measure approximately 11½" wide by 7½" high.
What you will need to make the Glamour Clutch Pattern:-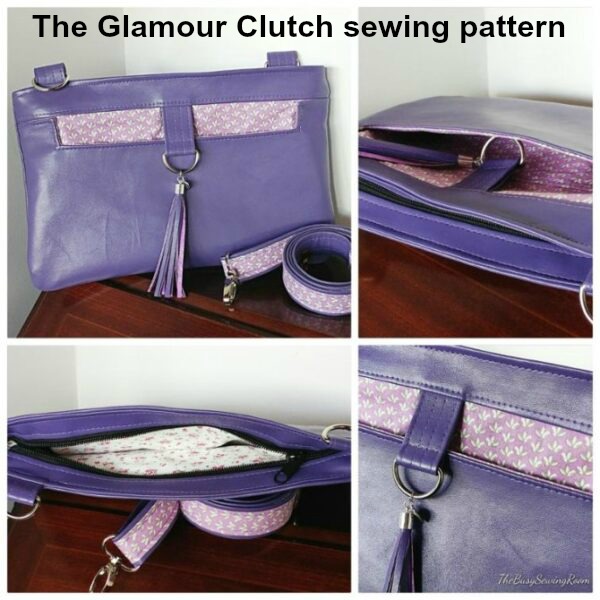 See all the patterns by this designer here
Sew more crossbody bags and you'll be happier - we promise 😉
For the easiest shopping and days out, you can't beat a crossbody bag for leaving you hands-free. We've got 60+ of our favorite crossbody bag patterns hand-picked for you in the store. Go to the shop page to find them all saved by category.