Free sewing room printable poster
|
All posts may contain affiliate links.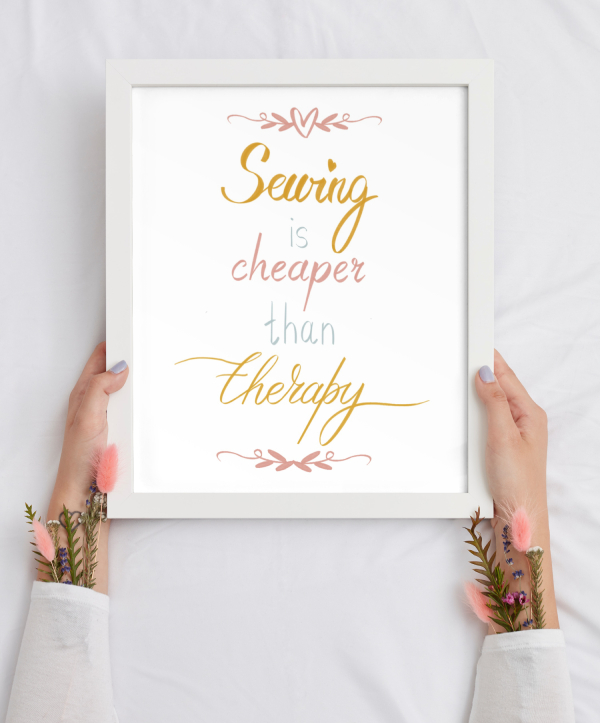 Free sewing printable
To celebrate the addition of a new line of sewing posters to our store, we're delighted to offer all of our subscribers a chance to download and print their own sewing quote poster to decorate their sewing room or crafting space. For FREE 🙂
Our "Sewing is cheaper than therapy" poster comes in soft pastel summery colors that will look good in every home. And who can't agree with the sentiment? How many times have you found a bad week or bad day can be cheered up with a happy hour spent sewing to chase your cares away.
My sewing space is my happy place – well, there's another idea for a good sewing quote too.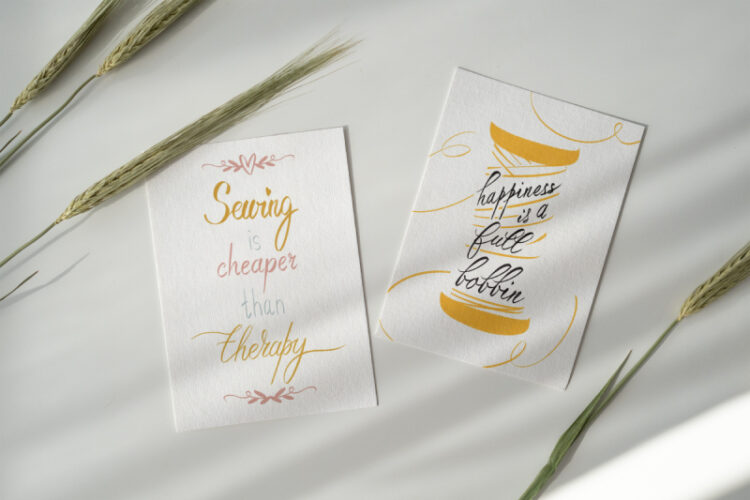 These sewing posters are available to download as PDF files, and are sized at 8 by 10 inches so they'll print on:
Letter sized paper (for the US readers)
A4 sized paper (for everyone else)
8 x 10 inch photo paper
The finished size is 8 x 10 inches so they'll work perfectly with the standard 8 x 10 inch photo frame, with or without a mount.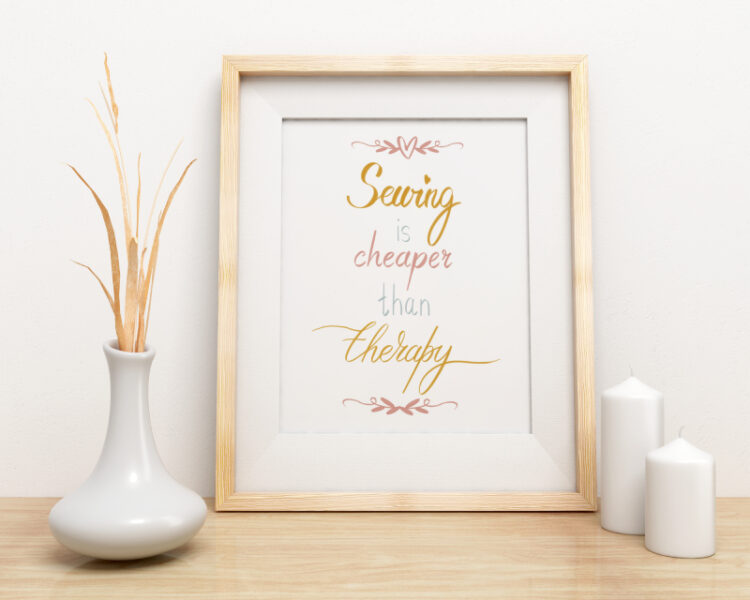 If you wish you can shrink them down when printing to make a smaller size for a small desk frame or post card size.
You can print these posters on regular printer paper (a thicker paper rather than economy is recommended for the best result), on a light card stock, on a glossy premium printer paper, or on photographic paper. Maybe even try printable fabric sheets and turn this into a cute zipper bag.
If you can print on it, you can print this sewing quote on it.
Print them at home, or take the file to your local printer or photo store for a professional print.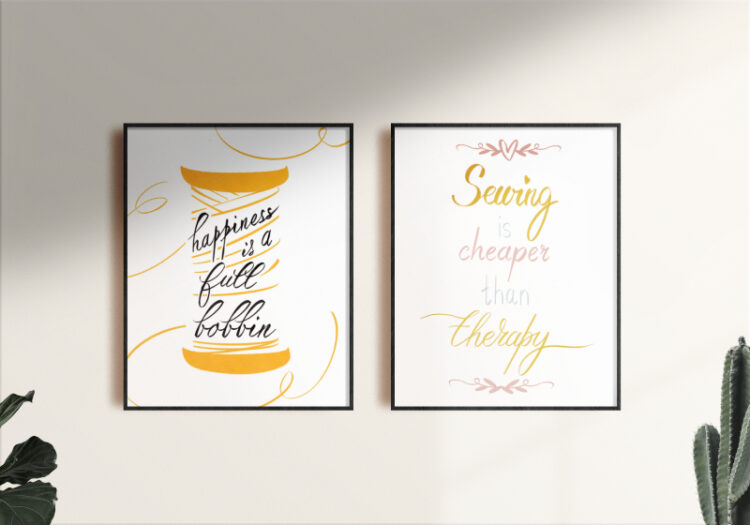 Grab your free sewing quote printable poster
We'd love for you all to enjoy a free sample of our printable posters so the pretty "Sewing is cheaper than therapy" poster is available to all of our subscribers.
Enter your email address in the box below and we'll send you an email with the download for the free print-at-home sewing poster. Then just print, frame, hang and enjoy!
Special bonus!
Everyone who downloads the free poster will get a very time-limited offer to grab the entire printable poster collection of all 10 posters for a very special price. So look out for that on the next page and act fast if you want to claim that offer!
See ALL the printable sewing posters below