Fox & Owl Cell Phone & Eyeglass Holders
|
All posts may contain affiliate links.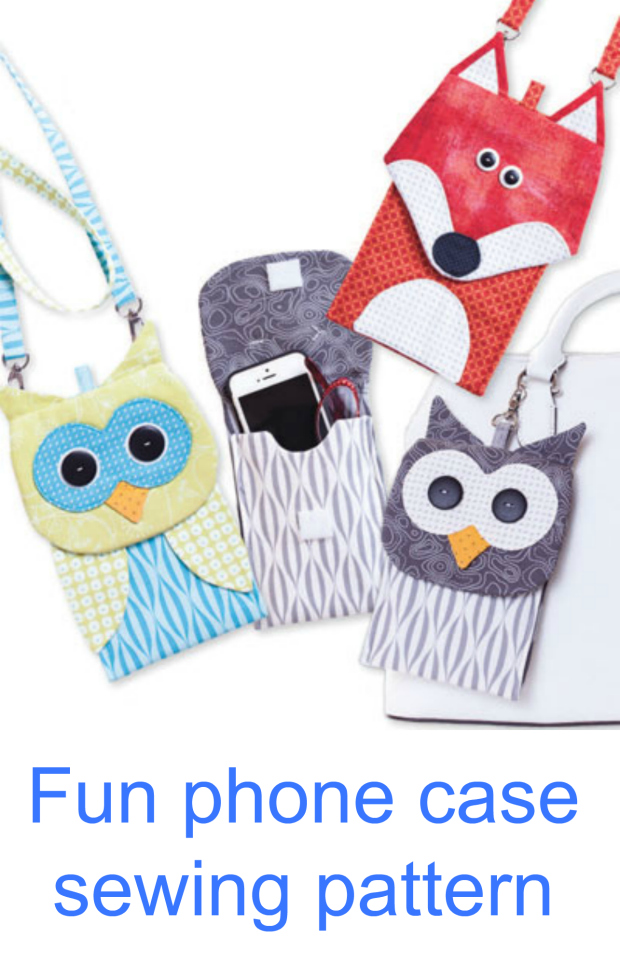 Make these awesome fun phone cases to customize your look! Of course these little bags would be great for kids, but why let the kids have all the fun. I'd love to carry one of these around too. The ideal run to the shops or pick the kids up from school bag when you just need your phone, keys, a card and a little cash.
Jazz up your everyday style with these fun phone carriers! With 2 template sizes, the smaller case is great for the smaller phones or reading glasses, and the larger case works for the larger format phones or larger sunglasses. There's even a handy pocket on the back for your driver's license, cash, credit card, etc.
A great scrap buster pattern and a neat gift idea too. Kids are going to love these!
We think you'll like these patterns for storage and organizers to sew
We know our readers just love to sew storage and organizer projects so we've got lots of them. We've handpicked some of our favorites to feature in our pattern store. These are some of the most popular that are readers are sewing now!