Easy Boston Bag FREE sewing tutorial and video
|
All posts may contain affiliate links.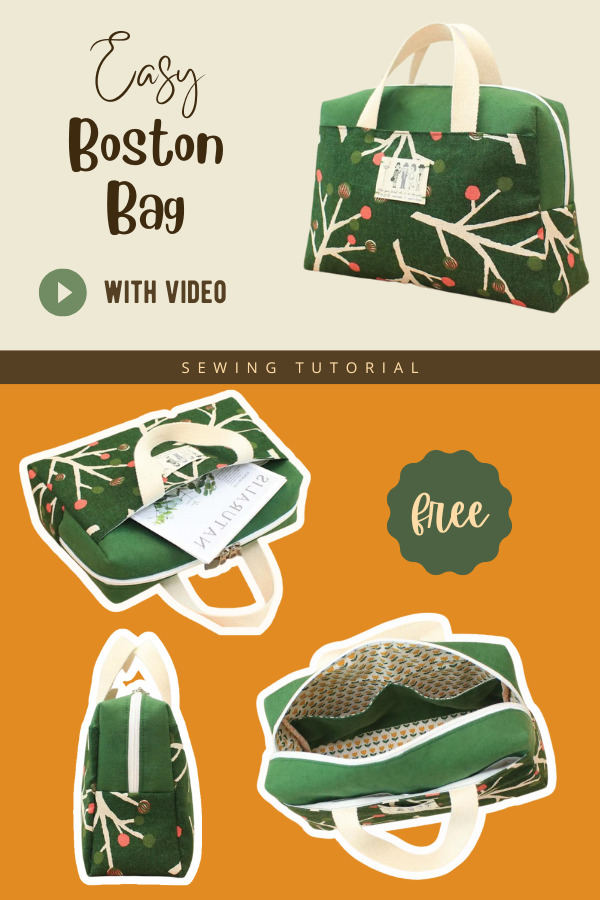 This is the Easy Boston Bag FREE sewing tutorial and video from the designer Sewing Times.
The designer asks if you have made box pouches at least once? She asks this question because her Easy Boston Bag is a simple design that is similar to that of a box pouch in its construction. So if you have made a box pouch before then this project should something that you can tackle. This is basically a boxy pouch with a zipper cleverly turned into a smart purse you can carry.
There are some nice extra touches such as the webbing handles and the external pocket. Of course the pattern and video sewalong are free so this is a must-try!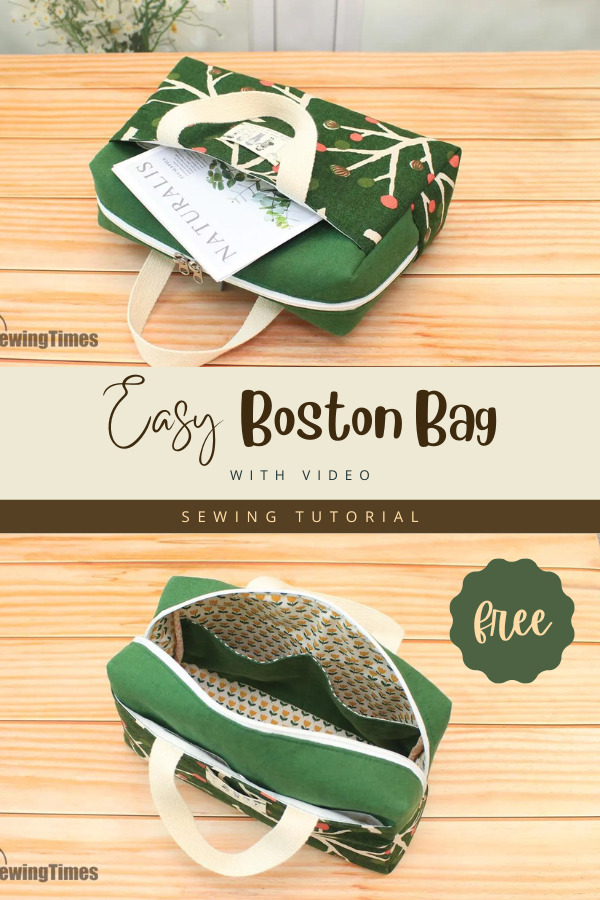 Sizing info:
When you finished making your very own Easy Boston Bag it will measure approximately 12″ (30 cm) wide by 7¾″ (19.5 cm) high by 4″ (10 cm) deep.
The designer has produced a 20-minute YouTube video tutorial that you can watch below:
What's needed to make an Easy Boston Bag:
The outer layer ( Quilting Cotton ):
One 18⅝″ by 3″ (47 cm by 7.5 cm),
One 18⅝″ by 4″ (47 cm by 10 cm),
One 12¾″ by 5⅝″ (32 cm by 14 cm),
One 20¼″ by 18″ (51 cm by 46 cm),
The lining ( Quilting Cotton ):
One 12¾″ by 5⅝″ (32 cm by 14 cm),
One 12¾″ by 13″ (32 cm by 33 cm),
Two 20¼″ by 11⅝″ (51 cm by 29.5 cm),
A zipper:
One 17¾″(45 cm),
Fusible fleece (It is similar to Pellon 987F ' or 'Vilene H630'):
One 19½″ by 21⅝″ (49 cm by 55 cm),
Mid-weight woven fusible interfacing (Pellon SF-101 Shape Flex' or 'Vilene G700'):
One 2″ by 2″ (5 cm by 5 cm),
Magnetic buttons,
Check out our RESOURCES PAGE full of great recommendations and links for fabric stores and suppliers, interfacing and stabilizers, hardware resources, and zippers.
Seam allowances are 3/8″ unless otherwise specified.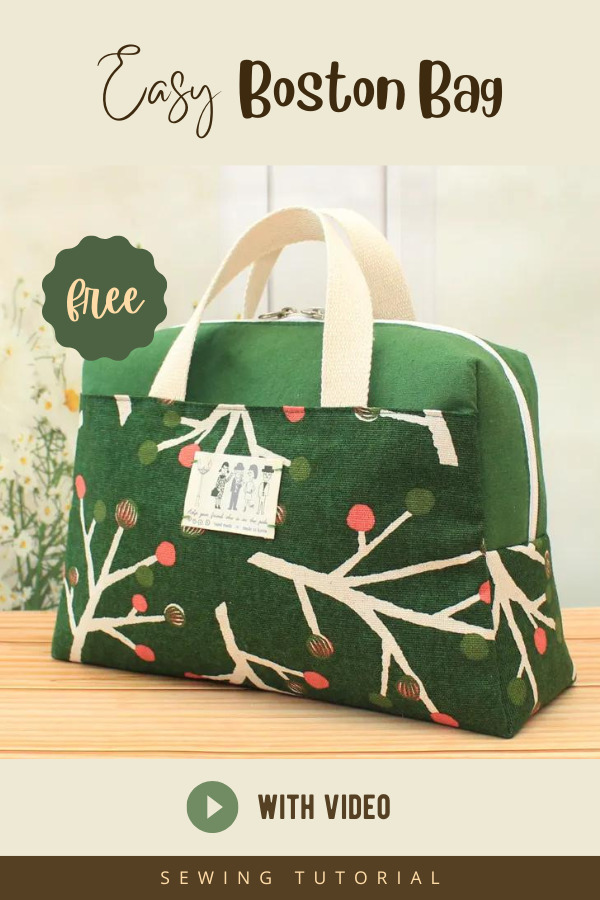 If you would like to check out the FREE written tutorial that goes with this video, you can click on the purple button below. There is only one shaped pattern piece to download for this bag, all of the other pieces of fabric are cut according to the measurements given. Follow the video for what to cut, and have fun!
These are our most popular purse and handbag sewing patterns
Want even more purses and handbags to sew? Our shop is packed full of hand-picked favorites from talented designers, big and small. Here are a few recent additions you might like. Check them all out in our shop.