DIY Coupon/Money Holder FREE sewing tutorial
|
All posts may contain affiliate links.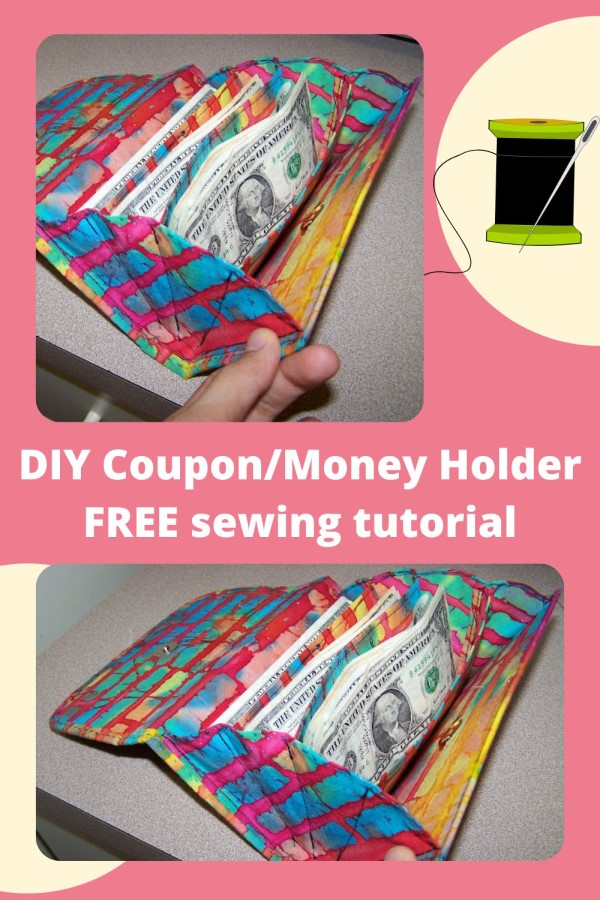 This is the DIY Coupon/Money Holder FREE sewing tutorial from the designer Christ, Coffee and Knitting Needles.
You can buy one of these "organisers" in plastic but the designer kept finding after only a short while the plastic parts would start to rip and crack. She couldn't find one in fabric so she was inspired to sew one and as a great bonus she has given us all this sewing tutorial for free!
These are great for carrying and organising shopping coupons, or for household budgeting, or even for travel to carry tickets and passports.
What's needed to make a DIY Coupon/Money Holder:
Note – there is no downloadable pattern for this wallet. Just create a simple template using cardboard following the guidelines in the tutorial. Fuse your interfacing to make the sections and where the fabric folds or hinges. This way you can sew it to the size you need.
If you would like to follow along with the FREE tutorial you can click on the purple button below.