Cruzer Backpack sewing patterns
|
All posts may contain affiliate links.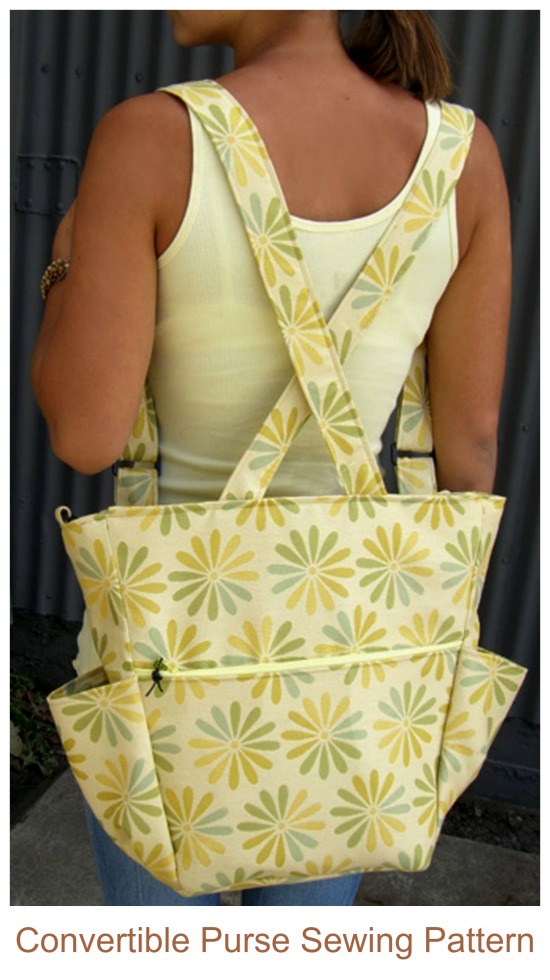 TWO bags in one pattern! It's really great when a talented artist gives you choices in her patterns. This backpack isn't just an amazing backpack that converts into a purse but it also comes in two sizes. You get one extra-large backpack when you want to carry a whole load of stuff and one purse size backpack for items a little smaller. Both backpacks are fun to make.
The bigger bag is called the Cruzer Backpack and when finished measures approximately 14″ high by 15″ wide by 4 1/2″ deep. It's a full-size convertible backpack-style purse for active women. It's a very easy transition from a shoulder bag to a backpack. You get the function of a backpack with the style of a handbag. The Cruzer Backpack is great for trips to the store, farmer's market or school or you can use it as a baby bag, an overnighter, a gym bag or for traveling to the beach, etc.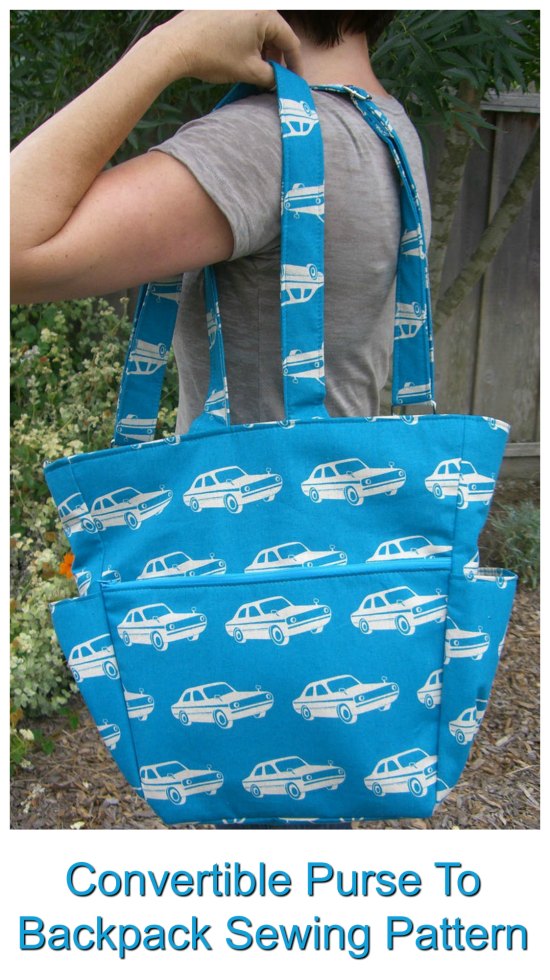 The Cruzer Backpack has the following features:-
Zippered top closure.
Adjustable straps.
Two exterior side pockets for water bottles.
A front exterior zippered pocket.
A rear "split" open-top pocket.
A large interior split pocket.
And then you can also make the smaller bag which is called "Lil Cru". When finished the bag measures approximately 12″ high by 11″ wide by 3 1/2″ deep. Lil Cru is a must-have convertible backpack-style purse. Again it's a very easy transition from shoulder purse to backpack.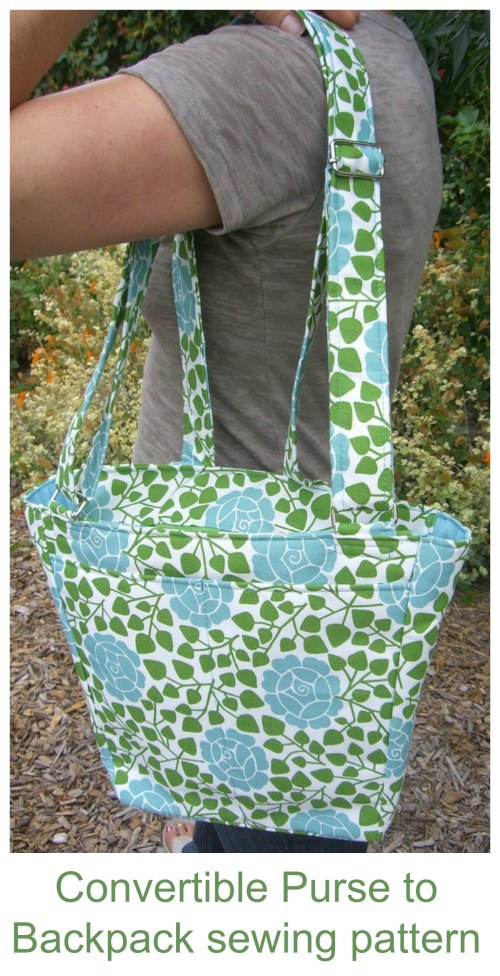 The Lil Cru Backpack has the following features:-
Zippered top closure.
Adjustable straps.
One front exterior zippered pocket.
A rear center split pocket.
An interior center split pocket.
The designer suggests when making these backpacks you use sturdy cotton, cotton canvas, oilcloth or upholstery fabric.
When you purchase the digital pattern it will come in two files. One will be the pattern pieces and one will be the pattern instructions, including the material suggestion list with dimensions and 8 illustrated pattern layout and direction pages.
See all the patterns from this designer here
This isn't quite what you are looking for? We have links to thousands of bag sewing patterns, tutorials, sewing videos and tips and lots more on our
Pinterest
account. Come and follow us, and save some of your favorites to your own boards for later.
Sew more tote bags and you'll be happier - we promise 😉
When you just need to sew and don't want to get into a really complicated project, you can't beat a classic sewing pattern for a tote bag. We've got 50 of our favorite tote bag patterns hand-picked for you in the store. Go to the shop page to find them all saved by category.