Color Block Tote Bag FREE sewing pattern
|
All posts may contain affiliate links.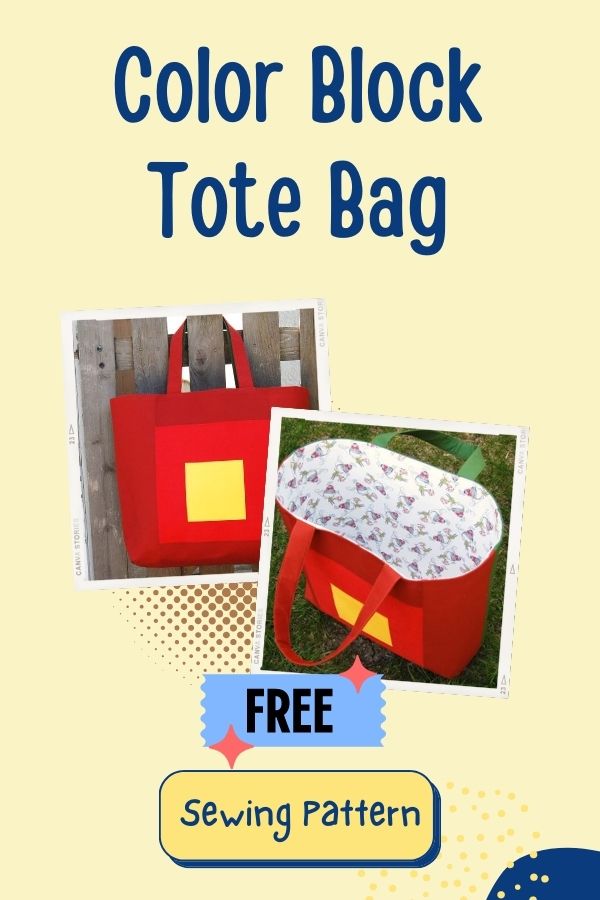 This is the Color Block Tote Bag FREE sewing pattern from the designer We All Sew.
This bag has been designed so that it is big enough and sturdy enough to tote a quilt around. The designer says that this tote is wide and roomy, standing up on it's own plus it is easy to drop a quilt in as you are working on it. It's even big enough to hold several balls of yarn, crochet hooks or knitting needles.
The design of nesting colored squares is inspired by the designer's love of color theory and artist/color theorist Josef Albers. She used a color wheel to help select her color combination. For this bag she chose the complementary pair of colors red and green from the red/yellow/blue color wheel, one for each side of the tote. Then, she chose to use a green monochromatic color combination (all tints and hues in the same family color green) on one side, and an analogous combination (colors next to each other in a color wheel: red/red-orange/yellow) on the other side.
She says you can create a tote with both sides using the same color combination, or make two different sides. You can choose three different values (lightness or darkness) of fabrics for the patchwork squares, the lightest value for the inside square, a medium value for the middle square, and the darkest value for the outside square and strap. Or if you it a bit 'busy', use mix and match prints and solids to really showcase your favorite prints and colors.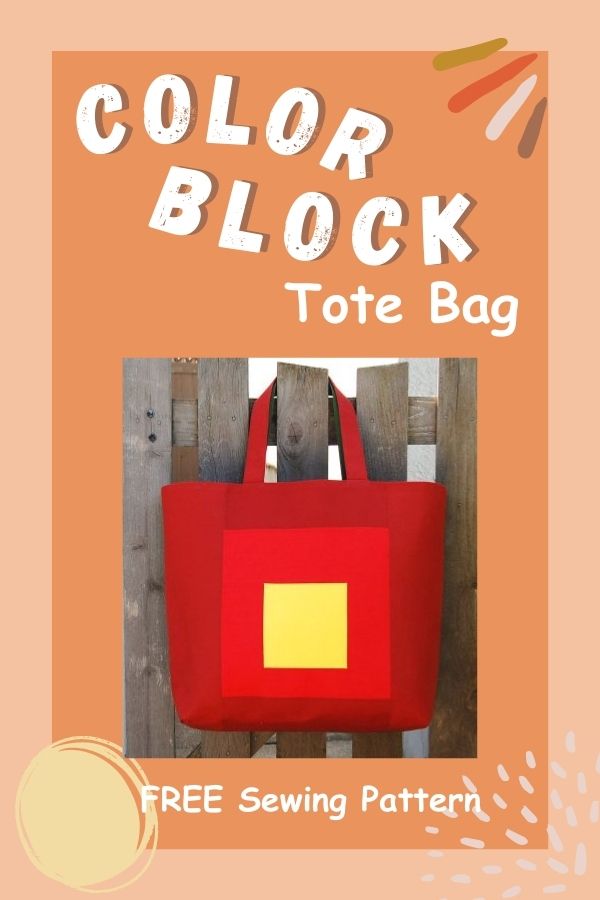 Sizing info:
When you have finished making your very own Color Block Tote Bag it will measure approximately 18″ tall by 18″ wide by 6″ deep.
What's needed to make a Color Block Tote Bag:-
1⅓ yards of lining fabric,
1⅓ yards of heavy cotton canvas or duck cloth (can also add fusible fleece or batting for a softer bag),
1⅓ yards of 44″ wide heavy duty fusible interfacing (for home decor projects),
2 yards of heavy duty fusible webbing,
1 yard of medium weight fusible interfacing (optional for thicker straps),
Coordinating thread,
For each patchwork square (you will need to create two squares, one for each side of the tote):
Fabric A (inner square), use the lightest value of fabric: fat quarter or ¼ yard of fabric,
Fabric B (middle square), use a medium value of fabric: two fat quarters or ⅓ yard of fabric,
Fabric C (outer square and strap), use the darkest value of fabric: ⅔ yard of fabric,
Check out our RESOURCES PAGE full of great recommendations and links for fabric stores and suppliers, interfacing and stabilizers, hardware resources, and zippers.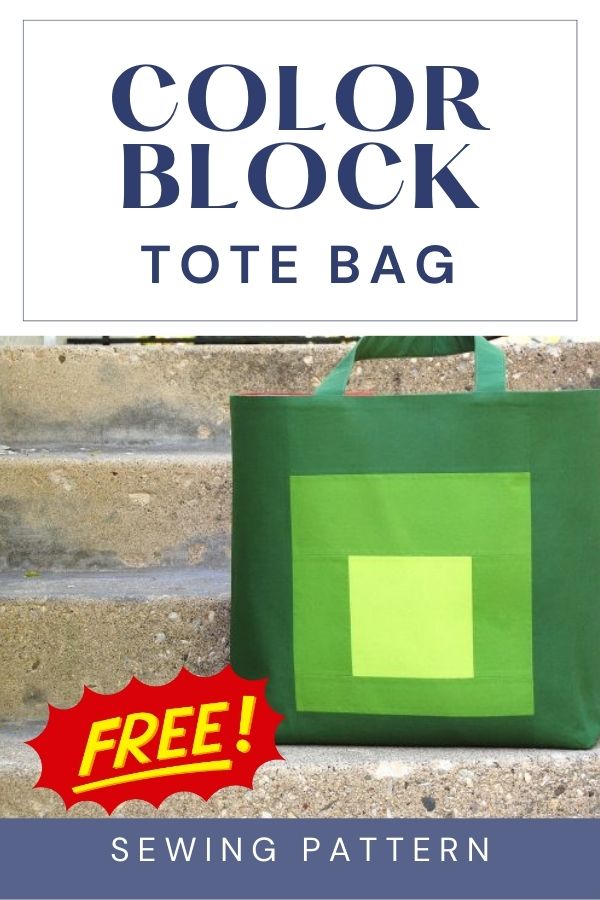 If you would like to follow along with the step by step tutorual and sew up this FREE pattern you can click on the purple button below.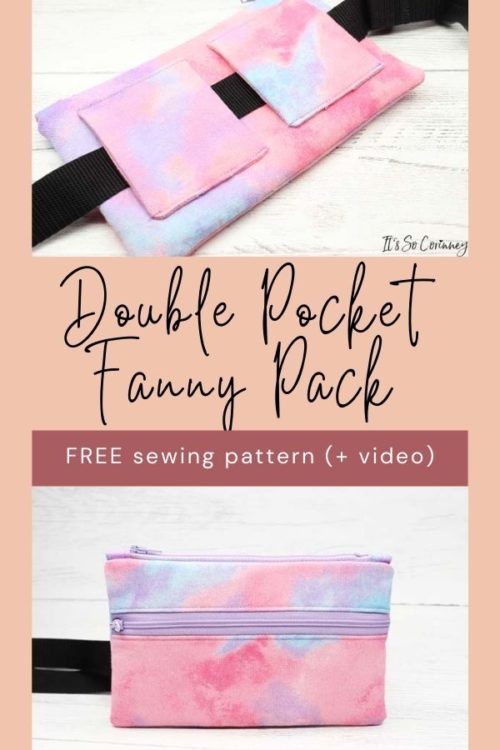 Liking this free pattern? Great! You would make our day if you 'bought us a coffee' to help with the site running costs. Thank you.

Sew more tote bags and you'll be happier - we promise 😉
When you just need to sew and don't want to get into a really complicated project, you can't beat a classic sewing pattern for a tote bag. We've got 50 of our favorite tote bag patterns hand-picked for you in the store. Go to the shop page to find them all saved by category.