Bummity Bum Bag FREE sewing video tutorial
|
All posts may contain affiliate links.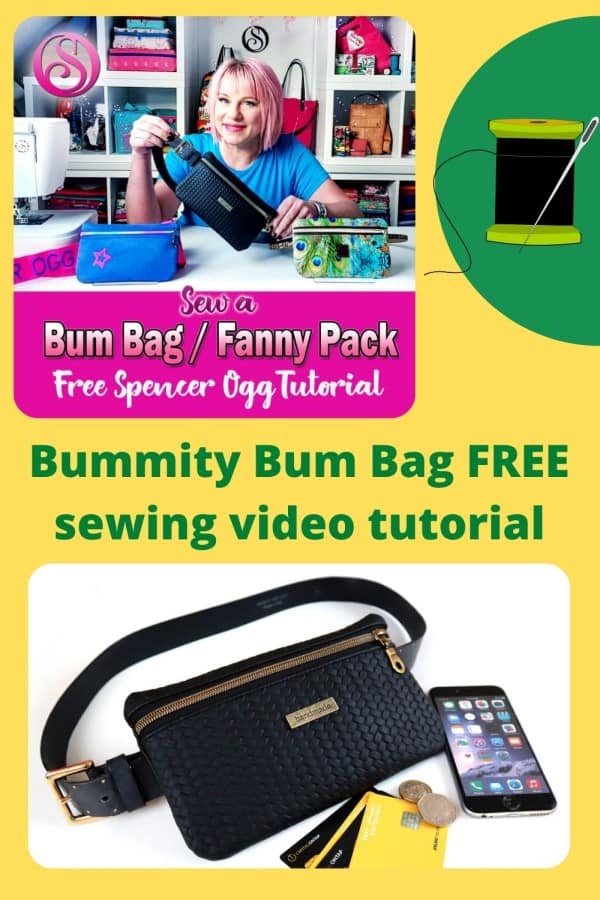 This the Bummity Bum Bag, which is a FREE sewing video tutorial with a FREE pattern. And all from leading bag designer and Craftsy instructor, Diane Spencer-Ogg who is also one of the designers we feature in our own pattern store. Her work is always exceptional and this great free pattern is no exception.
Call it what you will – a Bum Bag, a Fanny Pack, a Belt Bag, or a Hip Bag, it's the easiest little lined Bummity Bum Bag – with an easy sew zip, it's fully lined and threads onto your own belt so it fits everyone!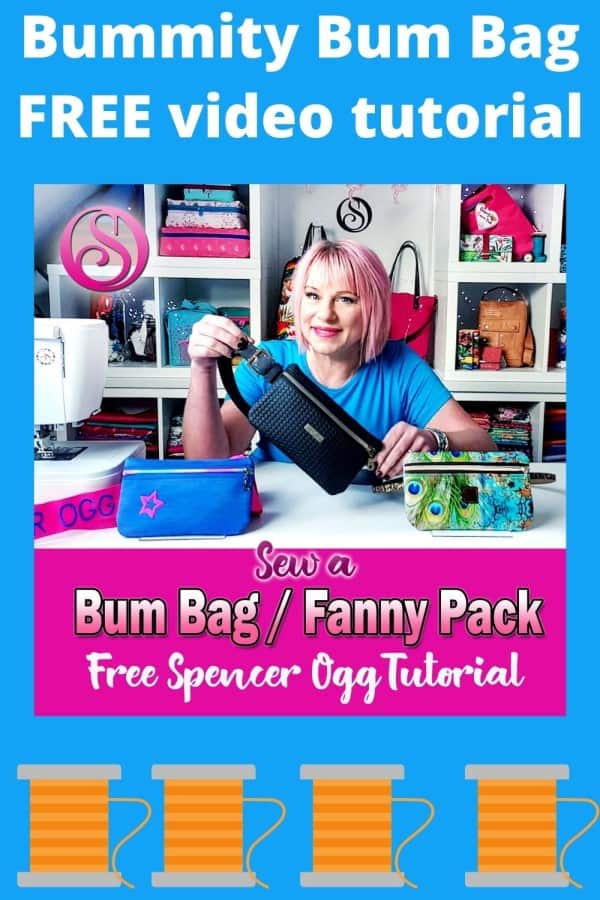 It's an easy beginner-friendly project that is domestic machine-friendly.
Sizing info:
When you have finished making your very own Bummity Bum Bag it will measure approximately 8 ¼" (21 cm) by 5″ (12.5 cm).
You can watch the video tutorial by clicking on the play button below.
What you will need to make a Bummity Bum Bag:-
Outer fabric – Suitable for most fabrics including quilt cotton, canvas, cork, vinyl, waterproof canvas, oilskin, and leather,
Lining – Quilt cotton,
One 11″ zip or longer,
Medium weight fusible interfacing – e.g., Vilene F220, G700, Pellon SF101, Wovenfuse, CW,
Optional logo badge,
Optional: Light fusible fleece (I used Vilene H640),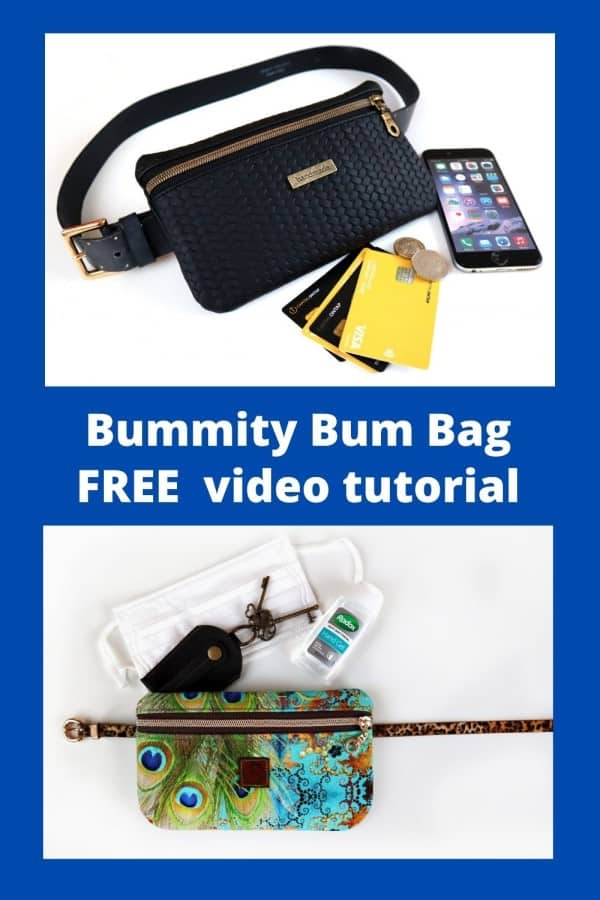 Print off the pattern sheet making sure the box 'actual size' is ticked and the 'shrink to fit' or 'fit to page' box is unticked, or your printer may reduce the size.
All the instructions are included in the video tutorial. There is a 1" square control box shown on the pattern for you to check before cutting.
If you would like to view the designer's blog post you can click on the blue button below.
Click here for the designer's blog post
Spencer Ogg Patterns is so generous for offering this free video tutorial for you to sew. Don't forget that all of these freebies are offered as a "try me" in the hope that you will like their patterns and go on to try a paid one. Spencer Ogg always offers beautiful bags to sew. You can find a selection of them below.
We think you'll like these patterns for storage and organizers to sew
We know our readers just love to sew storage and organizer projects so we've got lots of them. We've handpicked some of our favorites to feature in our pattern store. These are some of the most popular that are readers are sewing now!