Brideshead Bag sewing pattern
|
All posts may contain affiliate links.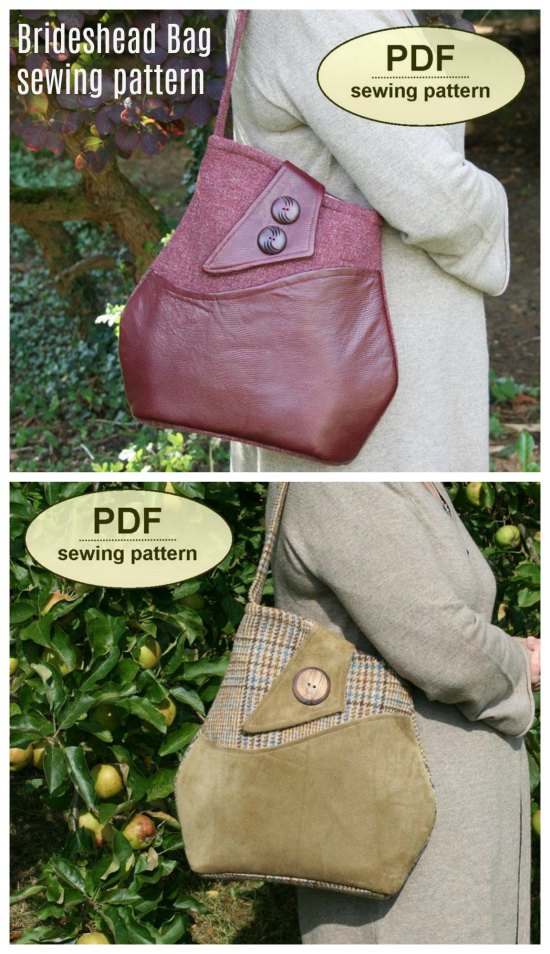 The book for Brideshead Revisited was first published in 1945 and since then there have been many reprints, plays, TV series and movies.
This bag was named after this drama/romance classic. The Brideshead Bag has an elegant and unusual curved shape and features a front pocket and flap following the clean, simple lines associated with the decade. The bag also includes an interior pocket and the designer has included instructions in the digital pattern download.
The Brideshead Bag looks really chic if it is made with a contrasting pocket and flap. Its modest retro styling also makes it an ideal shape for use with any patterned fabric.
When finished the Brideshead Bag measures approximately 14" (35cm) high by 14" (35cm) wide with a base width of 3.5" (9cm). If you wish to download the pattern then please click on the link below.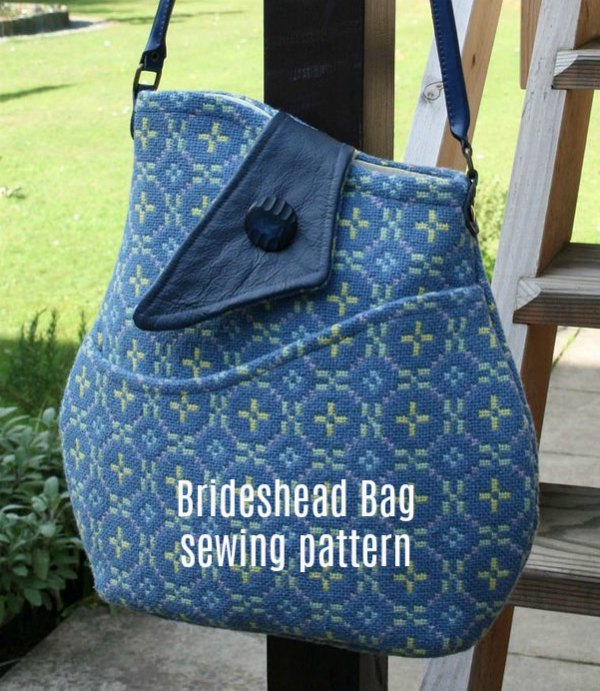 To make the Brideshead Bag with a contrast flap and front pocket you will need:
½ yard (45cm) of 60" (154cm) or ¾ yard (65cm) of 44" (112cm) wide main exterior fabric for the bag and strap
1/3 yard (30cm) of 60" (154cm) or 44" (112cm) wide contrast fabric for the front pocket and flap
1 yard (65cm) of 44" (112cm) wide lining fabric for the bag, front pocket lining and interior pocket
½ yard (50cm) of 44" (112cm) wide firm sew-in interfacing (and optional of batting) for the bag body
2/3 yard (65cm) of 36" (92cm) wide fusible interfacing for the flap, front pocket, interior pocket and strap
One magnetic snap
One or two big buttons (approx. 1½"/4cm diameter)
Matching thread