Box Zipper Pouches AND Double Box Pouch Caddy with FREE Video Tutorials
|
All posts may contain affiliate links.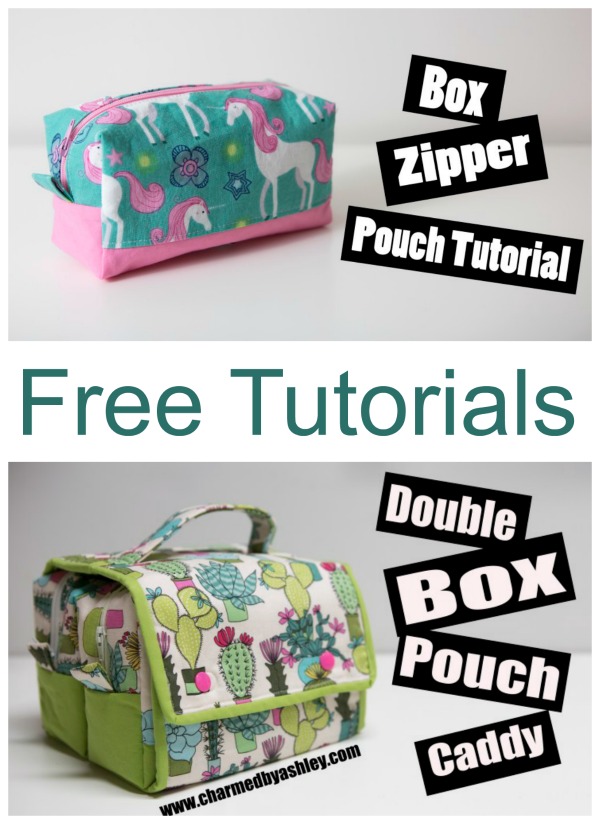 Here's something original and really kind of different and neat. We love this project and the designer who has made it is very talented.
It's a Double Box Pouch Caddy that holds two Box Zipper Pouches. And the designer of both has made a free written tutorial for each of the projects, and as extra help, she has made a YouTube video tutorial for each of the projects as well. Whether you like to learn by reading or watching, or both, this talented designer has thought of everything.
The designer has also upgraded her Box Zipper Pouches to something really special by making them with zero raw edges.
Please note that the designer recommends you make the two Box Zipper Pouches first before you make the Pouch Caddy that wraps around them, just to make sure the sizing is spot on.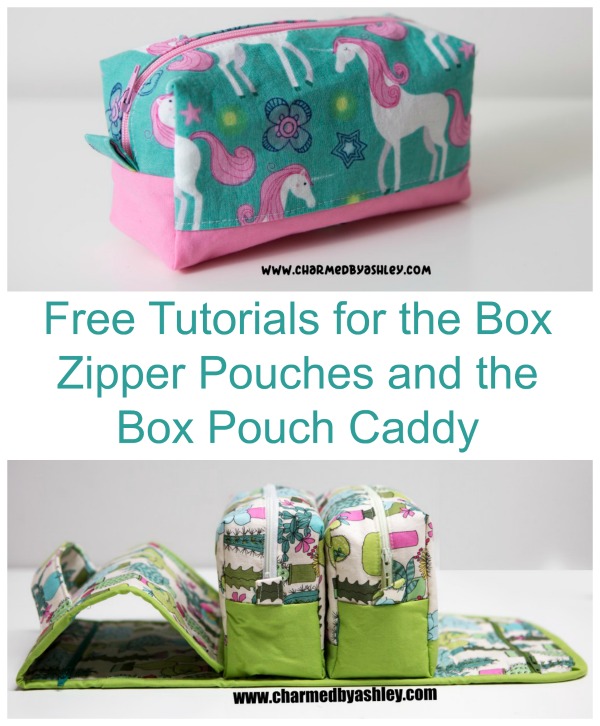 What you will need to make the Box Zipper Pouches
What you will need to make the Double Box Pouch Caddy
Cotton fabric
Two 7+ inch long zippers
Medium weight interfacing or quilt batting
Bias tape
Snaps or Velcro for the closure
If you would like to read the written tutorials then click on the links below.
Click here for the free tutorial for the Box Zipper Pouches