Bluebell Tote and Handbag sewing pattern
|
All posts may contain affiliate links.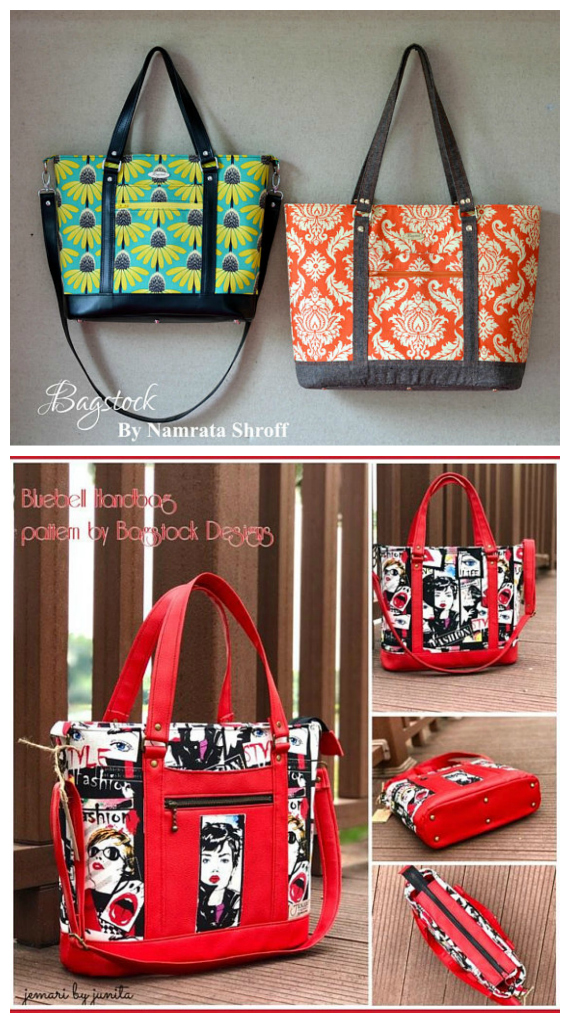 Bluebell is an all-purpose classic Tote (Handbag) that you can make using Bagstock Designs very informative PDF downloadable pattern and instructions. You can make Bluebell as a Tote Bag or a Handbag. The exterior of Bluebell has one slip pocket and one zippered pocket while in the lining there are two pleated slip pockets and a zippered pocket. A zip top closure keeps the bag's contents secure.
The Bluebell Tote Bag measurements are 15″ wide by 13″ high by 5″ deep. While the Bluebell Handbag measurements are 13″ wide by 11.5″ high by 4″ deep.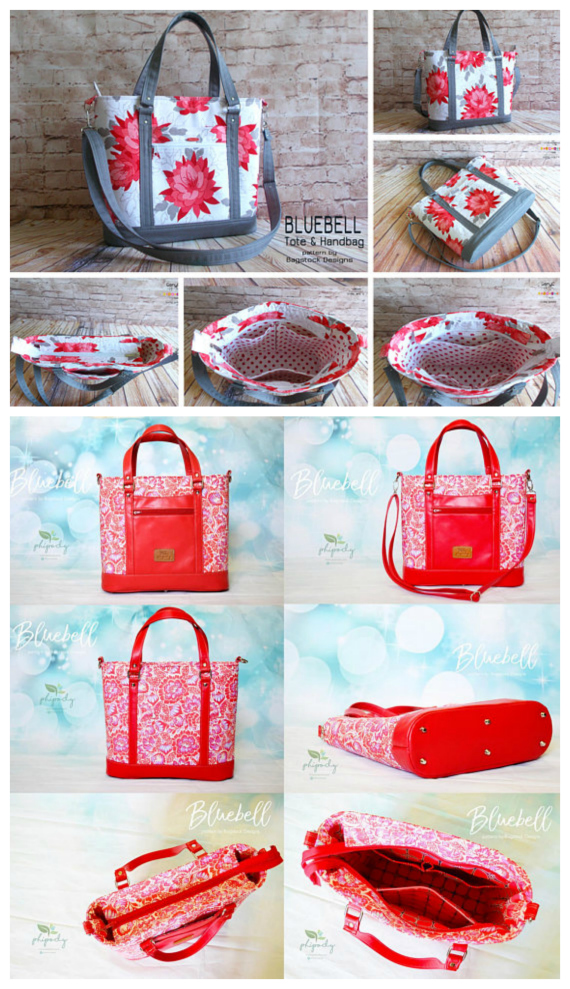 What you need to make the Bluebell Tote Bag or Handbag:-
Sew more tote bags and you'll be happier - we promise 😉
When you just need to sew and don't want to get into a really complicated project, you can't beat a classic sewing pattern for a tote bag. We've got 50 of our favorite tote bag patterns hand-picked for you in the store. Go to the shop page to find them all saved by category.