Bluebell Tote and Handbag sewing pattern
|
All posts may contain affiliate links.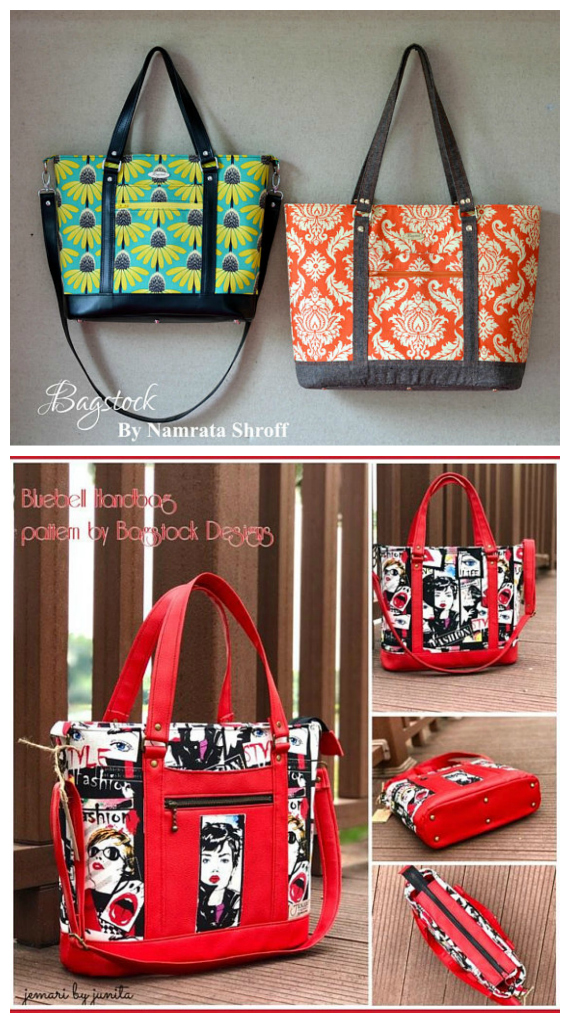 Bluebell is an all-purpose classic Tote (Handbag) that you can make using Bagstock Designs very informative PDF downloadable pattern and instructions. You can make Bluebell as a Tote Bag or a Handbag. The exterior of Bluebell has one slip pocket and one zippered pocket while in the lining there are two pleated slip pockets and a zippered pocket. A zip top closure keeps the bag's contents secure.
The Bluebell Tote Bag measurements are 15″ wide by 13″ high by 5″ deep. While the Bluebell Handbag measurements are 13″ wide by 11.5″ high by 4″ deep.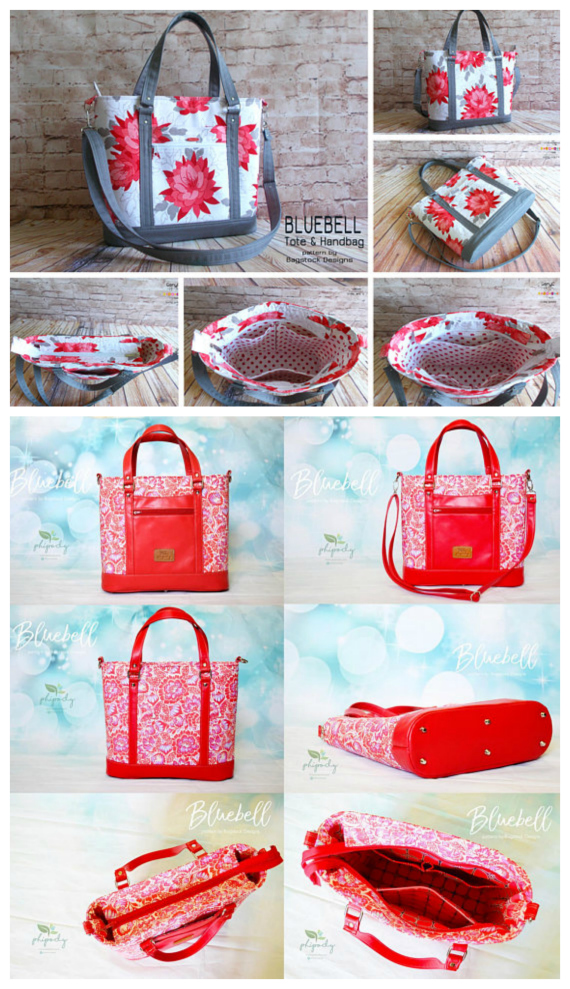 What you need to make the Bluebell Tote Bag or Handbag:-
Quilting cotton fabric for the exterior and lining.
Contrasting fabric, woven or vinyl
Sew-in Foam interfacing (Pellon flex foam)
Fusible Woven interfacing (Pellon SF-101 shapeflex)
Fusible stiff Stabilizer (Pellon peltex 71f)
Three zippers
Four square rings
Two D-rings (only if you include the shoulder strap on the Handbag)
Two swivel hooks (only if you include the shoulder strap on the Handbag)
One magnetic snap
Fabric glue (Fabritac) or double-sided tape
Rivets (optional)
Bag feet (optional)
Coordinating thread
More Tote Bags to sew
Everyone needs (a lot) more than one tote bag. They are a staple pattern in every sewing pattern collection and so versatile and adaptable. Check out a few recent tote bag patterns to sew from our store.