Big Bad Bucket Bag FREE pattern
|
All posts may contain affiliate links.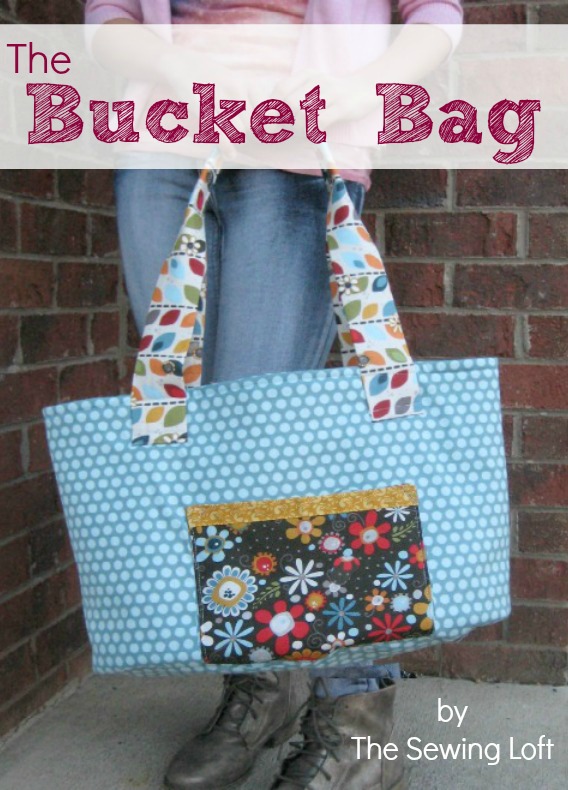 Free pattern alert! Who needs a really big bag? We all do from time to time and here's one that is really practical. The Big Bad Bucket Bag from The Sewing Loft is a big and sturdy tote bag with a pocket and comfy strong handles.
Heather says:
"This bucket bag is really big and can carry pretty much everything you can imagine!  That's right, you can load this baby up and become the "bag lady" you want to be!".

The Sewing Loft
We like the interesting shape of this bag. It's a bucket bag rather than a traditional tote because it has an oval-shaped base rather than boxed corners.
The fabric is slightly gathered to make fitting and sewing around the curves of the base as easy as can be. A genius idea! Don't forget to add some simple slip pockets to the lining of the bag and you'll be able to dive inside and find small things more easily.
What you will need to make the Big Bad Bucket Bag
3/4 yard of the main fabric
3/4 yard of lining fabric
1/3 yard of contrast fabric
3/4 yard of fusible fleece
1/3 yard of interfacing