Beijing Bag zipper purse pattern
|
All posts may contain affiliate links.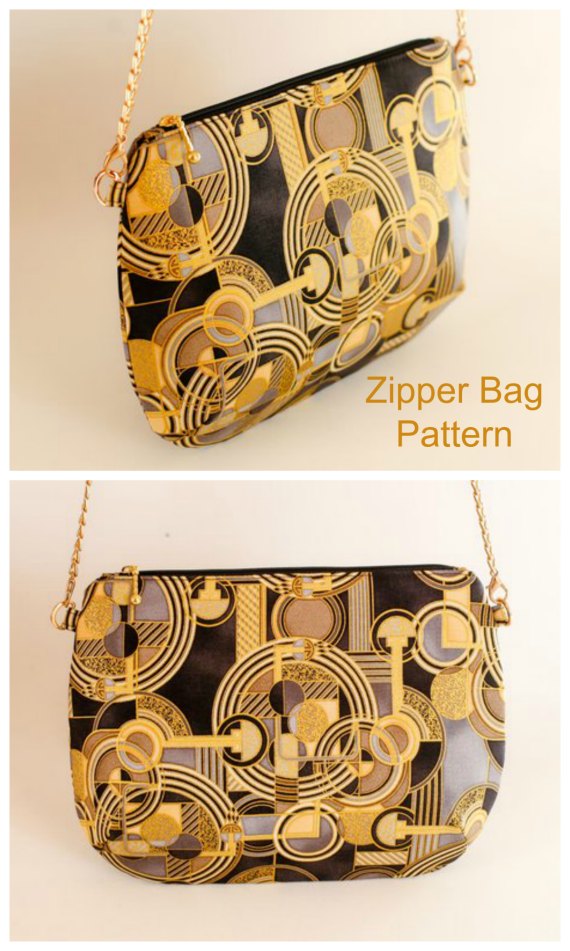 How nice a bag is this one? You can download the pattern for the Beijing Bag Zipper Purse below, which is an excellent pattern for a beginner bagmaker.
You can use orphan quilt blocks, machine/hand embroidery or other decoration to make the totally smooth front and back of this stunning-looking bag. Or why not use that one statement print fat quarter you've been dying to find the perfect project for?
The interior of the Beijing Bag has a zipper pocket and slip pockets for all your essentials. When finished the bag measures 11" (28cm) wide by 8" (20cm) high by 2.5" (6cm) deep at the base.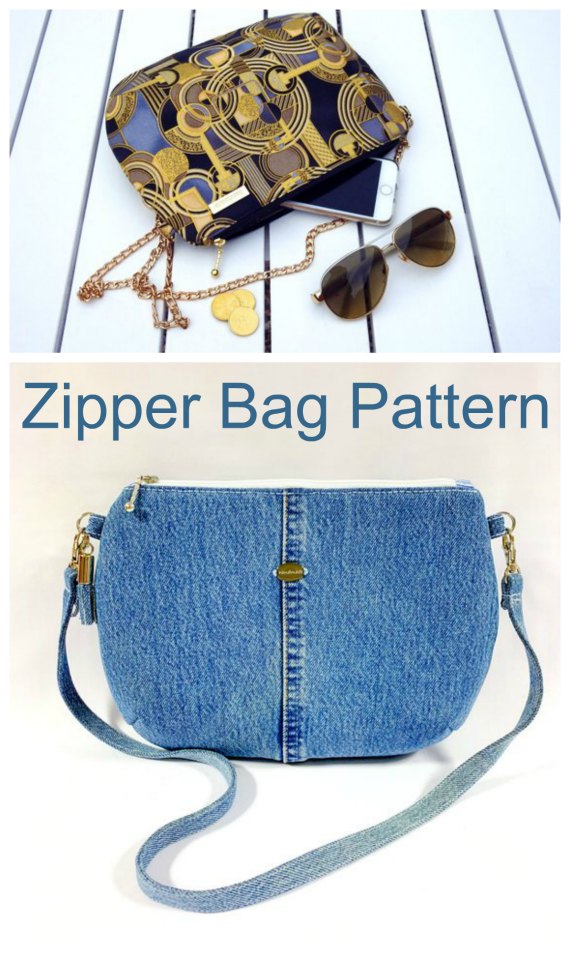 What you will need to make the Beijing Bag Zipper Purse
A fat quarter of quilting cotton, vinyl, faux leather or cork fabric 18" by 22" (45 by 55cm) for the exterior fabric. The smooth front and back also lends itself very well to using two orphan quilt blocks for the exterior, these need to be at least 12" (30cm) wide and 8 ½" (22cm) high
1/2 yard (45cm) of cotton fabric for the lining
2" by 56" (5x140cm) desired fabric for the shoulder strap (you want a longer strap for a cross body bag) or use a ready-made strap or chain
12" by 17" (30x45cm) of foam interfacing: Pellon fusible Flex­Foam, ByAnnie's Soft and Stable or similar
1 yard (90cm) of thin fusible interfacing for the lining, like Pellon SF101 Shape-Flex
Two 9" (25cm) #3 zipper (or longer): One should match the exterior fabric, and one the lining fabric.
Two ½" (1.25cm) wide D-rings
Two ½" (1.25cm) wide Swivel snap hooks: Only if making your own strap
Rotary cutter, cutting mat and quilting ruler
Wonder Tape or Fabritac fabric glue