Beach Bag drawstring sewing pattern
|
All posts may contain affiliate links.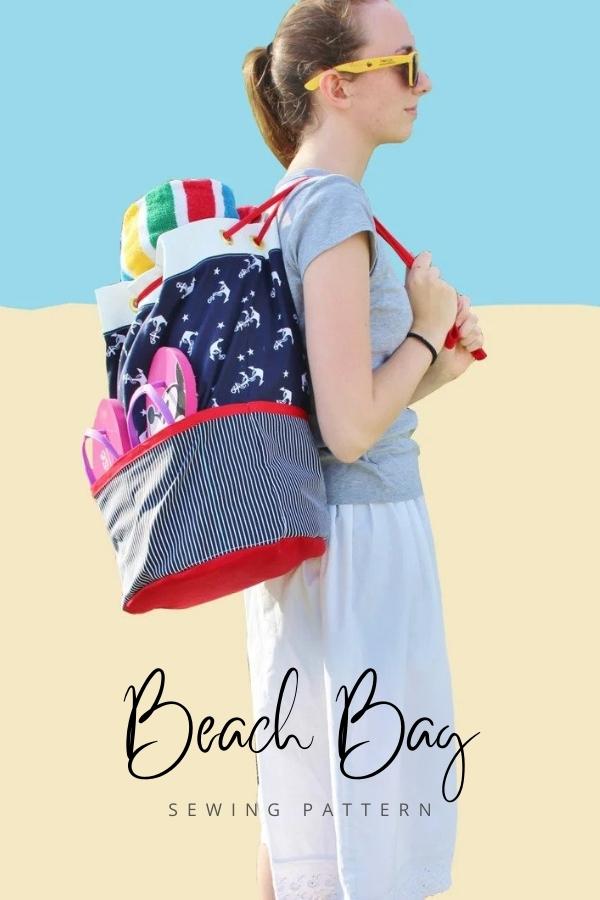 Are you ready to hit the beach but you need something to hold all of your necessary items? Well, you should sew this Beach Bag with easy-to-customize pockets on the inside and outside. The drawstring top closes up tight to keep your items safely inside.
Learn how to insert grommets, sew with vinyl, make a tube shape, make a sturdy base, making your own custom-sized pockets among other sewing techniques.
When it is no longer beach season this bag makes a great project bag or laundry bag with a flat, sturdy bottom.
Choose this pattern today, download it immediately, make your beach bag this evening, and head for the sand tomorrow!
It's even reversible! With all these empty pockets there is plenty of room for water bottles, sunscreen, sunglasses, a book, flip-flops, etc. The main bag is holding a double-wide beach towel in the photo.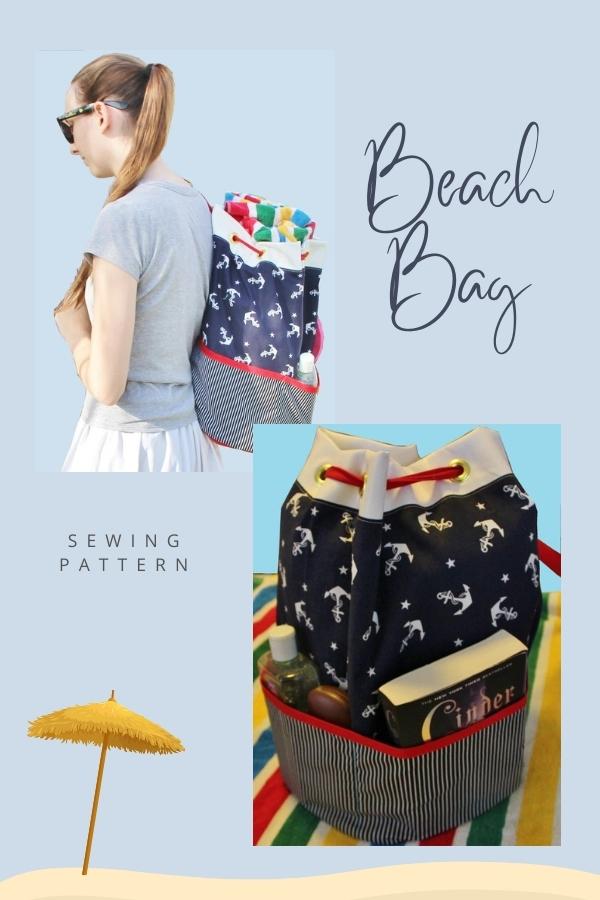 Skill level:
Moderate beginner; it would be helpful for you to have completed several sewing projects before attempting this bag.
Sizing info:
– Base: 11½" diameter circle.
– Height:17″,
– Width at top 17″.
– Outside pockets are 6½" deep,
– Interior pockets measure 3½" deep.
– The strap is 54″ long.
Materials needed:
½ yard of outside fabric,
1-yard of lining fabric,
¾ yard of contrasting fabric,
¼ yard of vinyl or heavyweight fabric of your choice,
A 1-foot square piece of plastic canvas,
Grommet kit with ten sets of grommets,
Double fold bias quilt binding, 3-yard package,
Extra wide double fold bias tape, 3-yard package,
Check out our RESOURCES PAGE full of great recommendations and links for fabric stores and suppliers, interfacing and stabilizers, hardware resources, and zippers.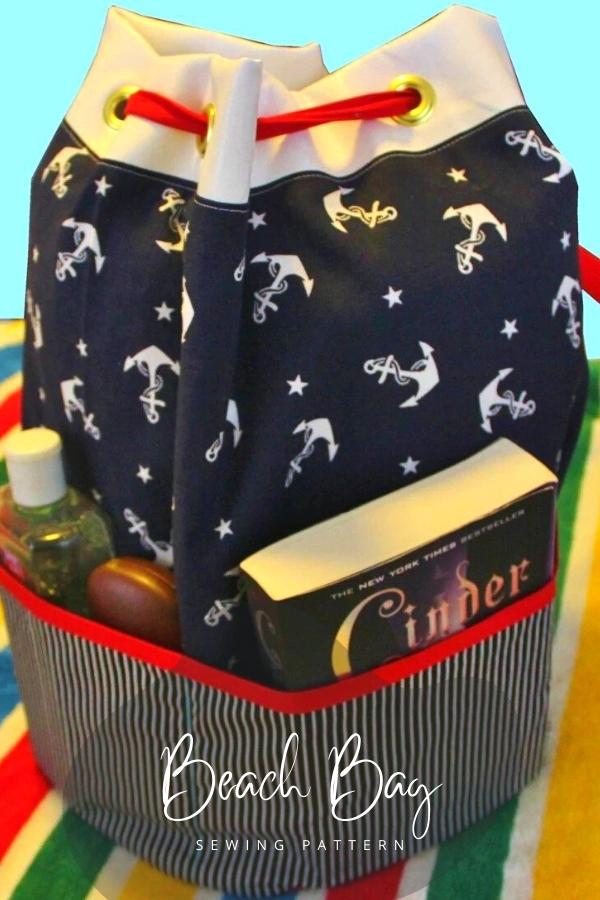 If you would like to download the pattern you can click on the blue button below.
And if you would like to see other bag sewing patterns from this designer then you can click on the red button below.
More storage and organizers to sew
Want even more ideas for projects to sew for storage and organizers? We love to sew bags that help to keep things neat and tidy. Check out a few recent storage ideas to sew from our store.