Bag of Bones Halloween Tote Bag free pattern
|
All posts may contain affiliate links.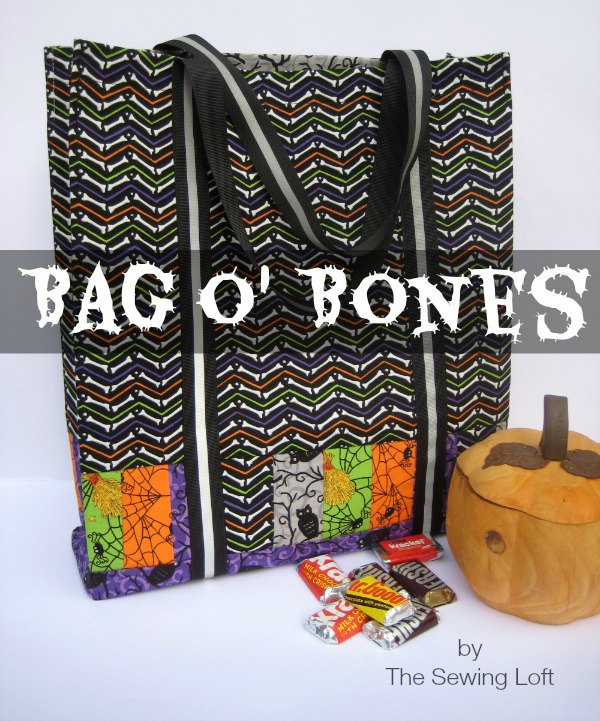 There is just one month to go and Halloween will be upon us. It's a great time for your little ones to dress up, have some amazing fun and go knocking on doors to get some free candy.
This brilliant designer has created her Bag of Bones Halloween Tote Bag free digital pattern so that you can make this bag and your little ones can have something cute to carry home all their treats.
The designer has also added in a great safety feature to her Bag of Bones bag with 2 3/4 yards of reflective tape. The best time for trick or treating is mainly at night so this tape will really help car drivers etc to see your little ones particularly if they have dark costumes on rather than the classic white bed sheet placed over their head.
The designer has also added a layer of decor bond, which will help the bag stand up straight on its own.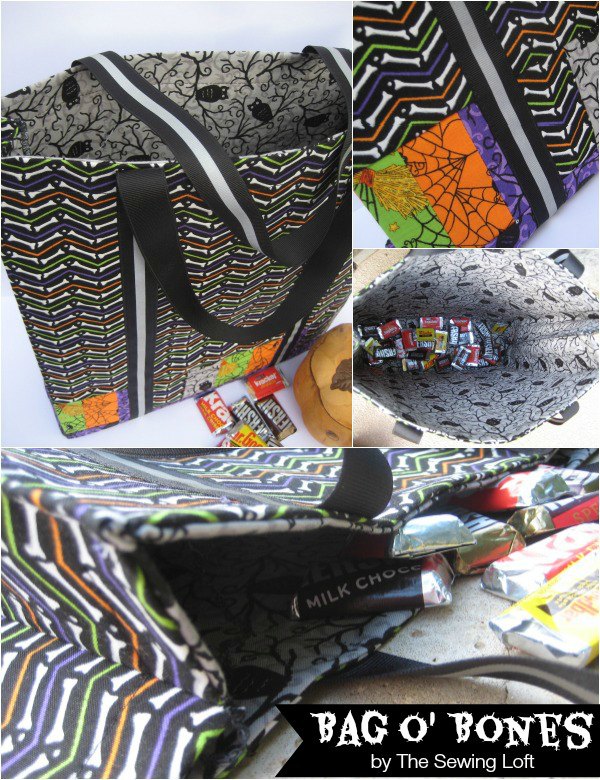 What you will need to make the Bag of Bones Halloween Tote Bag:
Click here for the free pattern
Sew more tote bags and you'll be happier - we promise 😉
When you just need to sew and don't want to get into a really complicated project, you can't beat a classic sewing pattern for a tote bag. We've got 50 of our favorite tote bag patterns hand-picked for you in the store. Go to the shop page to find them all saved by category.