All posts may contain affiliate links.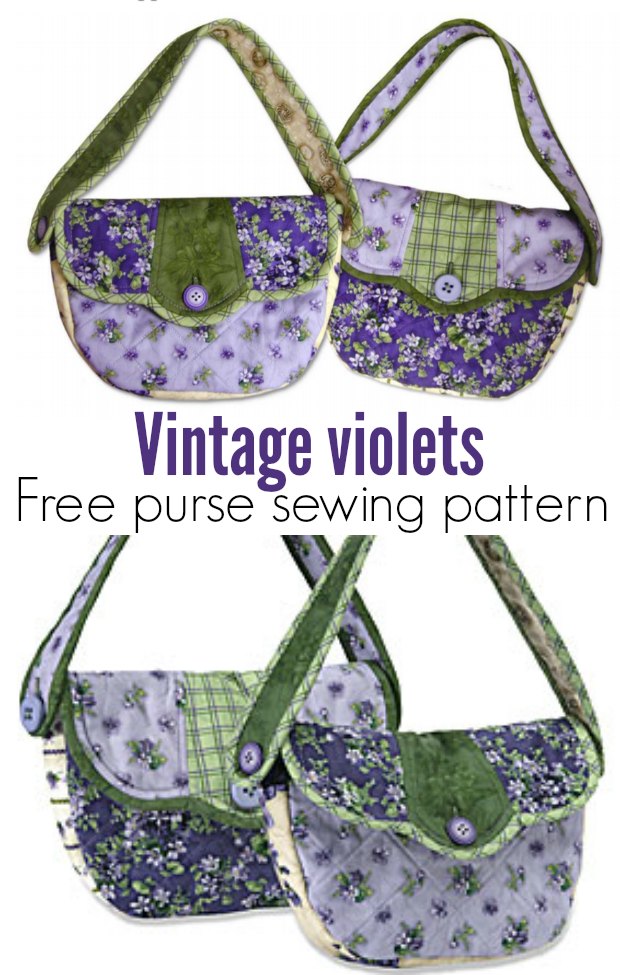 Do you like to quilt as well as make bags? Then you'll probably be familiar with this 'Dresden Plate' style of flap on this Vintage Violet handbag. Designed for quilters to use up all their leftover pieces, this handbag can showcase lots of coordinating prints or be made in just one or two fabrics.
It has an unusual strap attached by buttons and buttonholes so you can remove it if you like. The front closure is a button too, but of course you can substitute your favorite purse closure here too. Don't you love that about sewing bags – they are so versatile. A few changes and you have an entirely different bag!
Approximate finished size – 10″ x 6-1/2″ x 2″
While you are over at Connecting Threads downloading this free pattern, don't forget to check out their range of threads and fabrics too. They carry their own exclusive range of fabrics at excellent prices.