Vintage Book Bag – easy tote bag sewing pattern
|
All posts may contain affiliate links.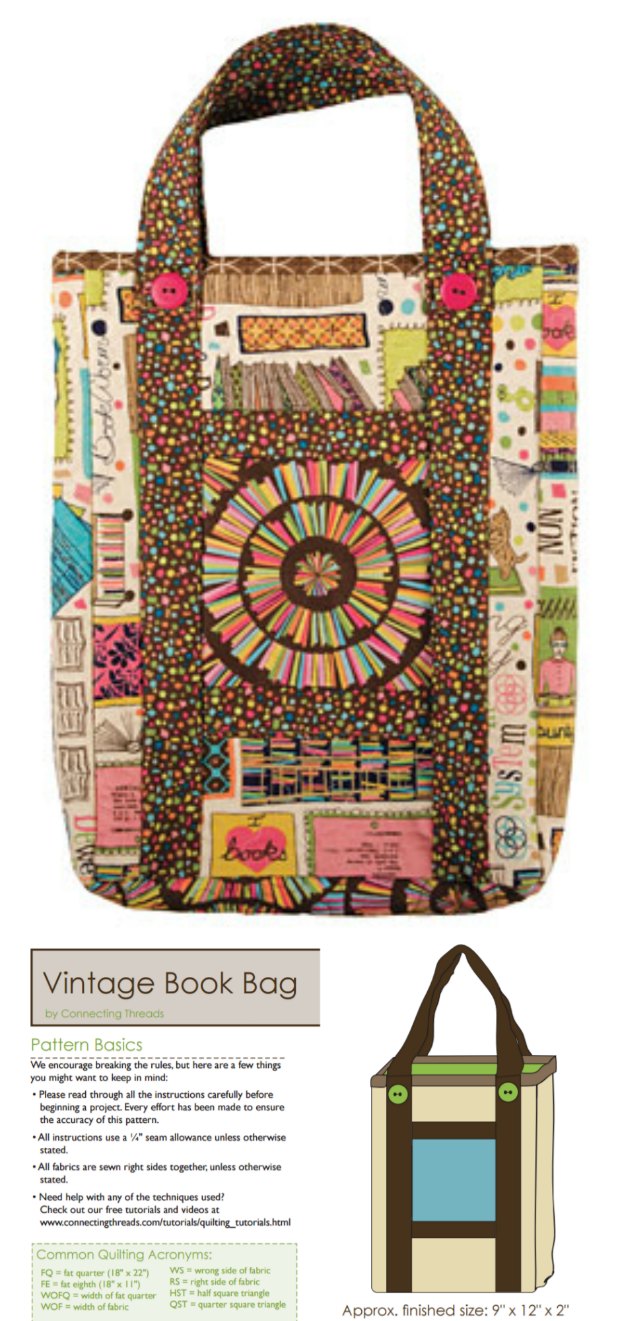 No, this isn't a vintage bag and it isn't just for carrying books! The name of this free tote bag sewing pattern is based purely on the fabrics that were used in this example. You can get some really nice fabrics from the pattern designer at Connecting Threads, but you don't need them. You can sew this easy tote bag sewing pattern in any fabric, even leftover pieces from other projects that are too small to sew an entire bag.
Approx. finished size: 9″ x 12″ x 2″
Fabric sizes used in this example:-
Fabric A – 1/2 yd.
Fabric B –  One FQ.
Fabric C –  One FQ.
Fabric D – 1/2 yd.
Fabric E – 1/2 yd.
Additional Supplies:–
Four 3/4″ buttons,
Batting – One 18″ x 45″.
More Tote Bags to sew
Everyone needs (a lot) more than one tote bag. They are a staple pattern in every sewing pattern collection and so versatile and adaptable. Check out a few recent tote bag patterns to sew from our store.