The Cool Clutch FREE sewing pattern
|
All posts may contain affiliate links.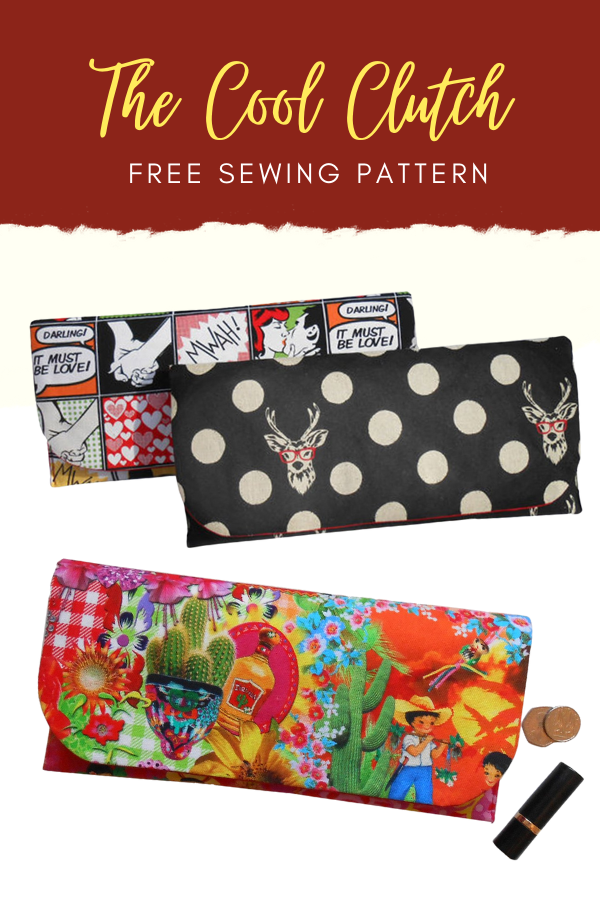 Here's a fabulous FREE sewing pattern for a Cool Clutch Bag that we think you will love. It's so easy to sew, needs very little hardware, and is suitable for beginner sewers. The narrow shape is chic and fits beautifully in the hand.
The designer, Spencer Ogg Sewing Patterns, really loves a clutch bag. She describes them as so handy on a night out, but also invaluable in the day. The fashion is for huge handbags at the moment, which for her means she can never find anything. She even has a light in there so she can see what's in the bottom.
She uses a huge leather bag to cart around her array of ever-growing day junk, and she uses a clutch bag inside it for her purse/phone, etc so she can easily get to them.
This is a great pattern if you are new to bag making, or you want to sew something up quickly that you can sell or gift.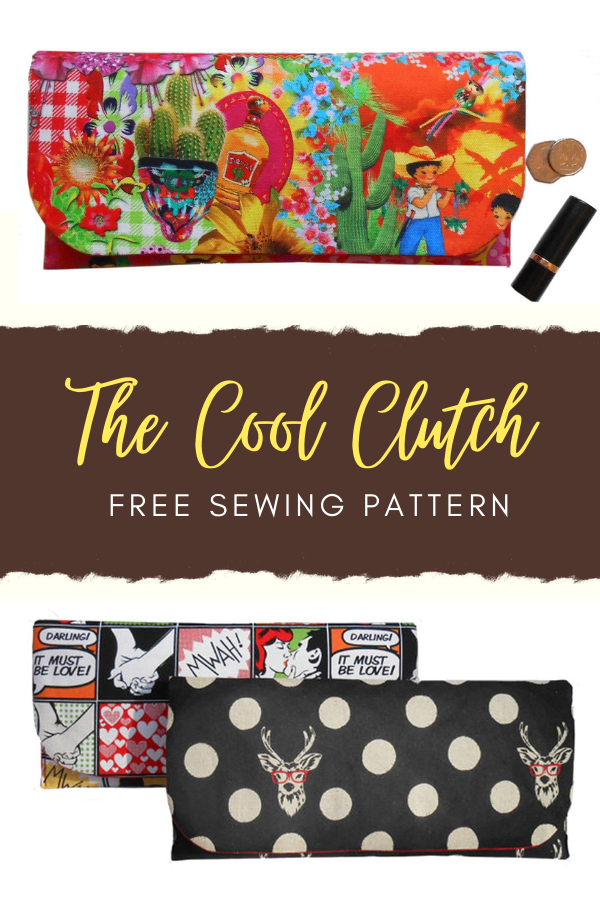 You can make these from just about any fabric light or medium weight, as there are few seams. She has made them in everything from denim to satin. You could even decorate or embroider the fabric first, however, you would like, then just dive in!
What you will need to make a Cool Clutch Bag:-
Outer fabric – Any light to medium weight fabric of your choice.
Lining – Any lightweight fabric of your choice. Use a contrasting print or a striking color of satin.
Extra-firm fusible interfacing – such as Fusible canvas or Decovil Light.
Medium weight fusible interlining (MWFI) – The designer uses Vilene F220.
One Magnetic clasp fastener.
All-Purpose thread to match outer.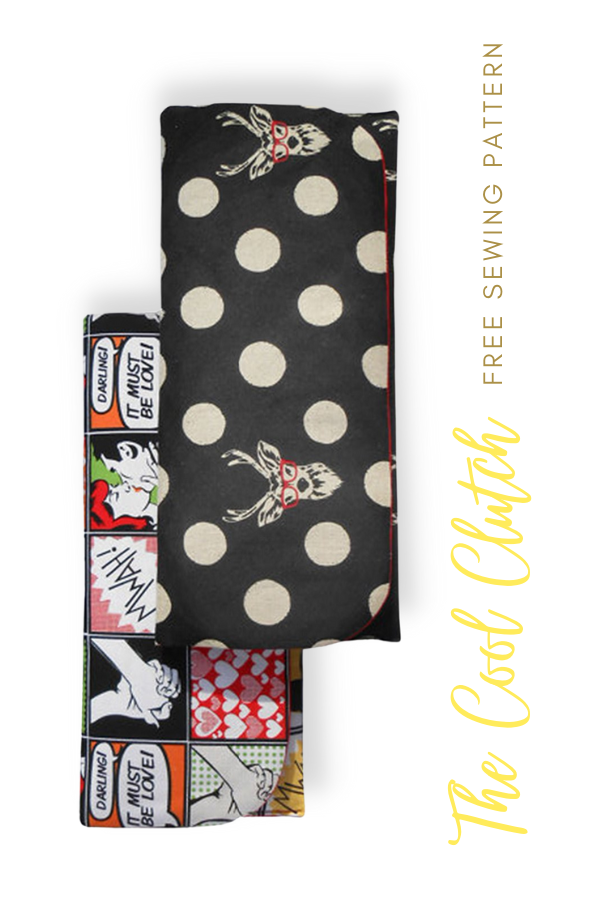 If you would like to download the FREE pattern you can click on the purple button below.
Click here for the FREE pattern
Liking this free pattern? Great! You would make our day if you 'bought us a coffee' to help with the site running costs. Thank you.