Stand Up and Tote Notice Bag sewing pattern
|
All posts may contain affiliate links.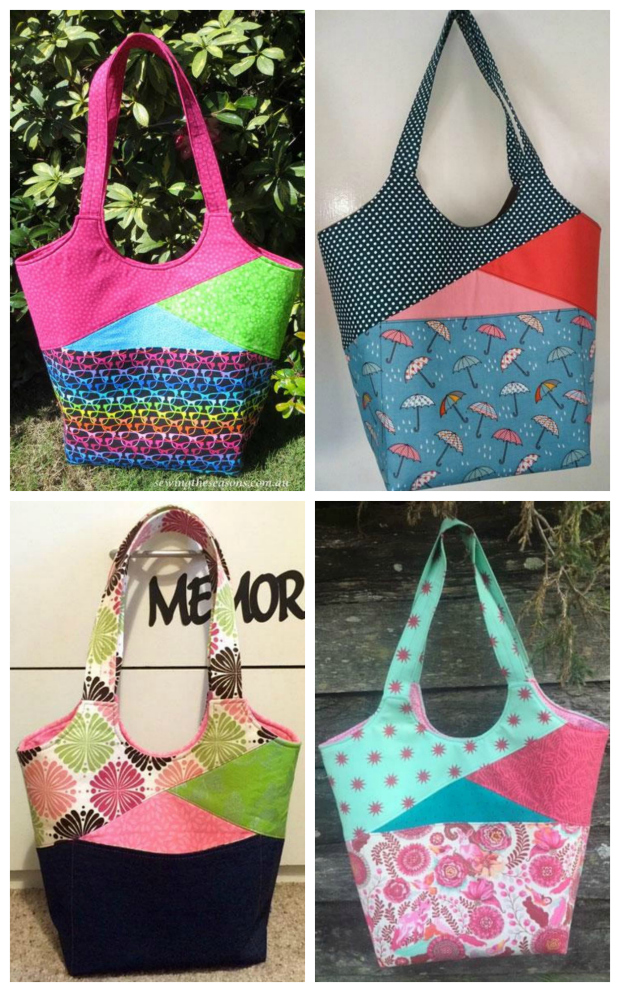 Here's the Stand Up & Tote Notice tote bag. This awesome pattern gives you the flexibility to make your tote bag in three sizes, large, medium or small, each of which is a nice and quick sew.
This gorgeous tote bag has two outer slip pockets – one on the front and one on the back – giving you quick and easy access to things like your mobile phone and keys. It also has four inner slip pockets to help keep the contents of your bag nicely organised. A simple magnetic snap is all that is needed to keep this tote bag closed, making it a perfect choice for those who are yet to attempt zippers or are just looking for a nice easy sew with minimal hardware.
The Stand Up & Tote Notice tote bag is suitable for an advanced beginner sewer, while the medium and large sized bags would make fantastic diaper/nappy bags.
The small-sized Stand Up & Tote Notice tote bag is 8″ wide at the base by 5″ deep by 12″ high. While the medium-sized bag is 10″ wide at the base by 6″ deep by 15″ high and the large-sized bag is 12″ wide at the base by 7″ deep by 18″ high.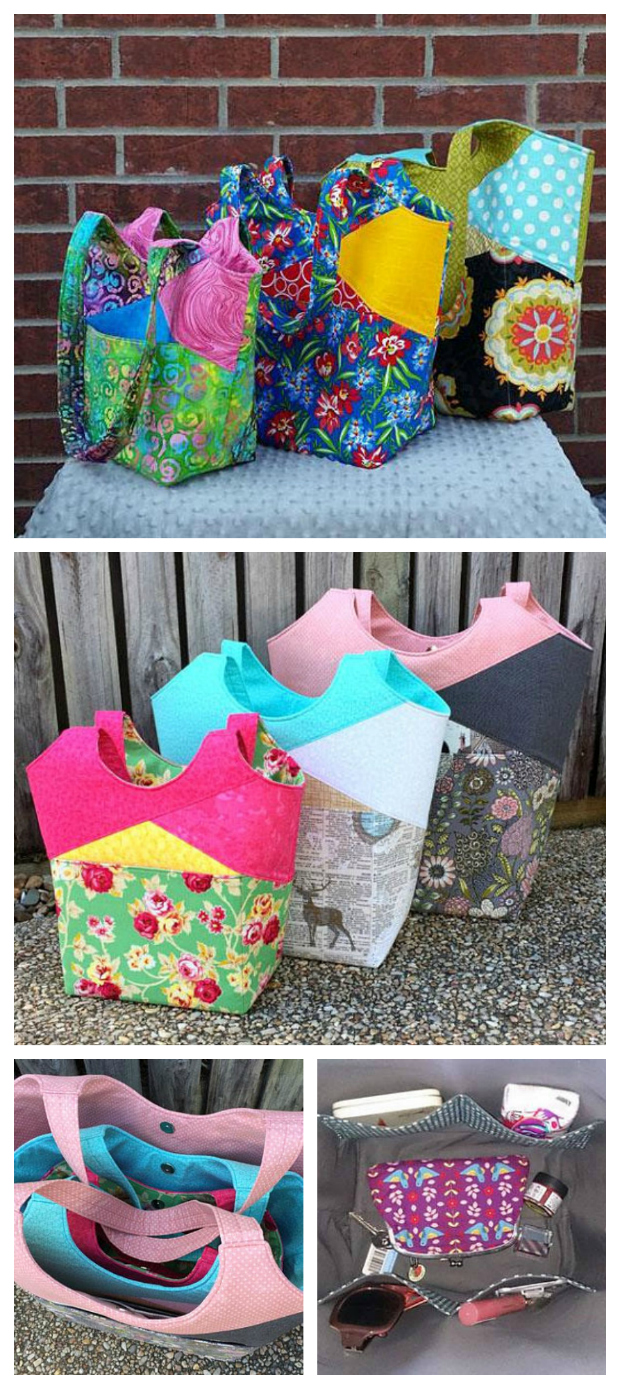 What you will need to make the Stand Up & Tote Notice tote bag:-
Quilting cotton for each of the outer panels, the Outer and Inner Pockets, the Lining and the Handles,
By Annie's Soft and Stable Foam Interfacing (or equivalent such as Flex Foam),
Medium-Heavy Weight Fusible Interfacing (i.e. Decor Bond),
Firm fusible stabilizer (i.e. Pellon's Peltex #71F),
Optional: a piece of plastic for the base of the bag (flexible kitchen chopping mats work great!),
One magnetic snap,
Coordinating thread, scissors, sewing machine and basic sewing supplies.
The Stand Up & Tote Notice tote bag is courtesy of the Andrie Designs website.
Sew more tote bags and you'll be happier - we promise 😉
When you just need to sew and don't want to get into a really complicated project, you can't beat a classic sewing pattern for a tote bag. We've got 50 of our favorite tote bag patterns hand-picked for you in the store. Go to the shop page to find them all saved by category.