Ruffle Zipper Pouch With Geometric Stitching FREE sewing tutorial
|
All posts may contain affiliate links.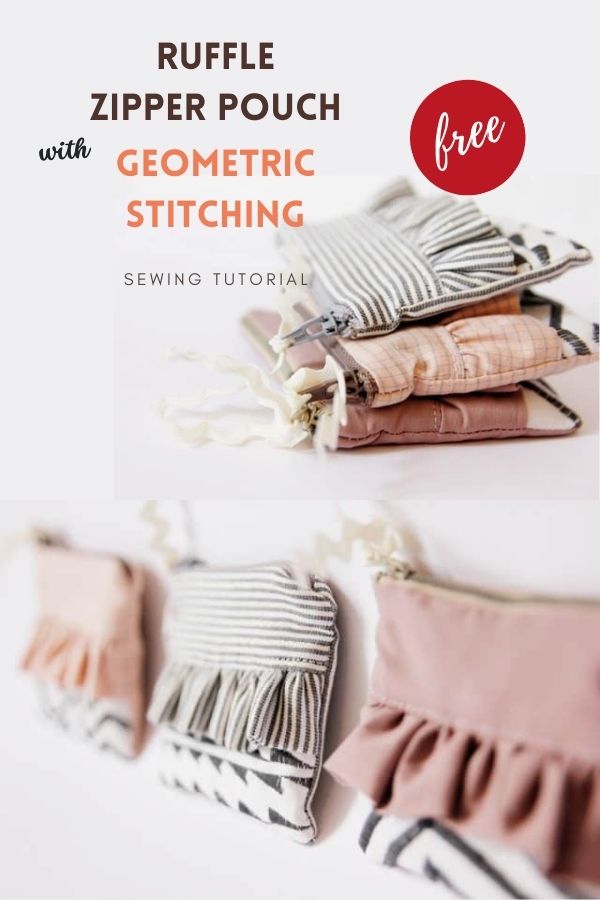 This is the Ruffle Zipper Pouch With Geometric Stitching FREE sewing tutorial from the designer See Kate Sew.
When the designer set out to design this Pouch she used another of her tutorials – the Basic Zipper Pouch Tutorial – as a starter and then added on those wonderful geometric stitching. She looked over the vast array of decorative stitches she had on her sewing machine and chose a number of them and at the same time she found a way to modernize the decorative stitches and she had a lot of fun doing it!
Some zig-zag and triangular stitches add some fun pattern and texture to a piece of fabric.
So why not give it a go and make a Zipper Pouch that really does stand out from the crowd.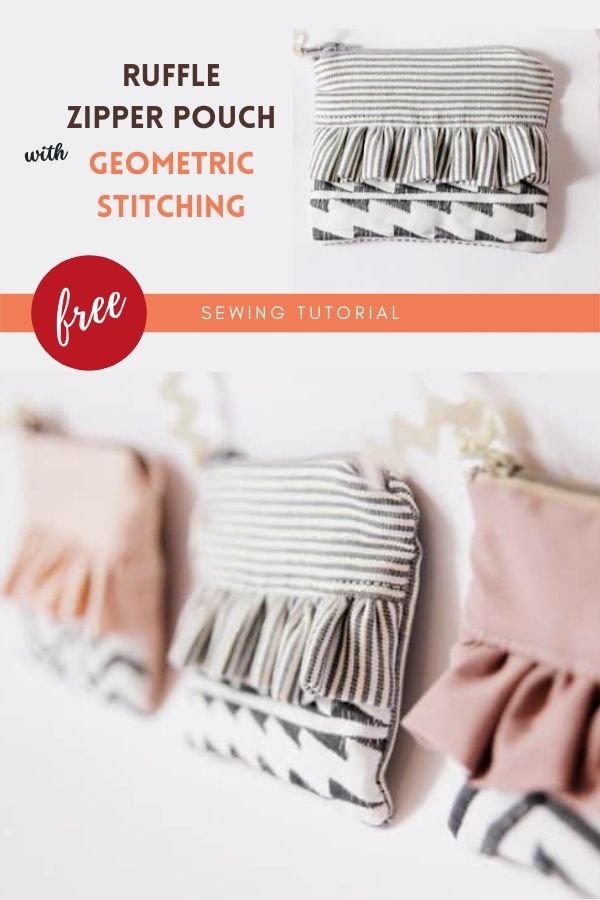 Pattern Pieces needed for your Ruffle Zipper Pouch With Geometric Stitching:
3″ by 5″ rectangle for the bottom front,
2″ by 5″ rectangle for the top front,
10″ by 3″ rectangle for the ruffle,
4″ by 5″ rectangle for the back,
Two 4″ by 5″ rectangles for the lining.
You'll also need some fusible interfacing, a zipper, and a little bit of rick rack for the zipper.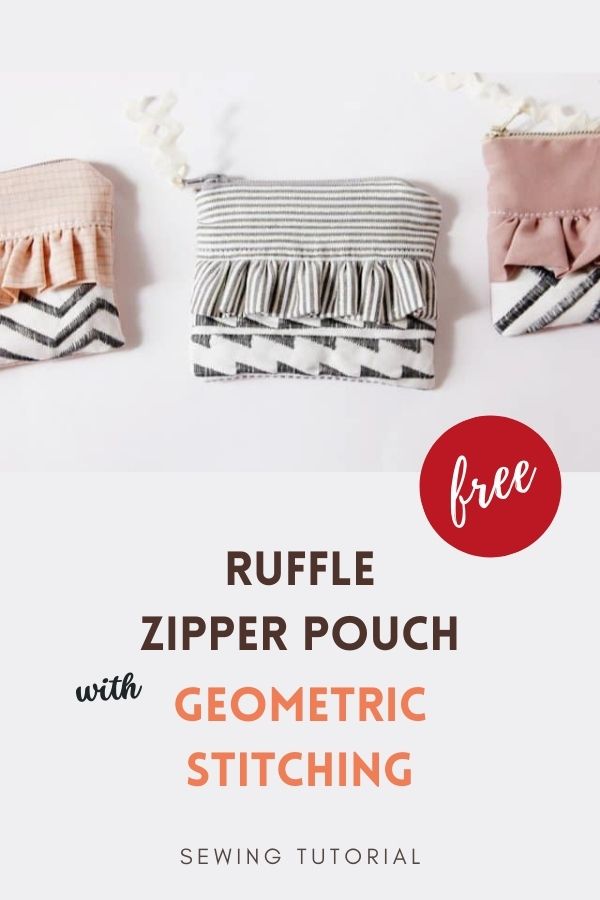 If you would like to check out the FREE tutorial and sew your own ruffle zipper pouch with geometric stitching, you can click on the purple button below.