Ravenwood Messenger Bag pattern
|
All posts may contain affiliate links.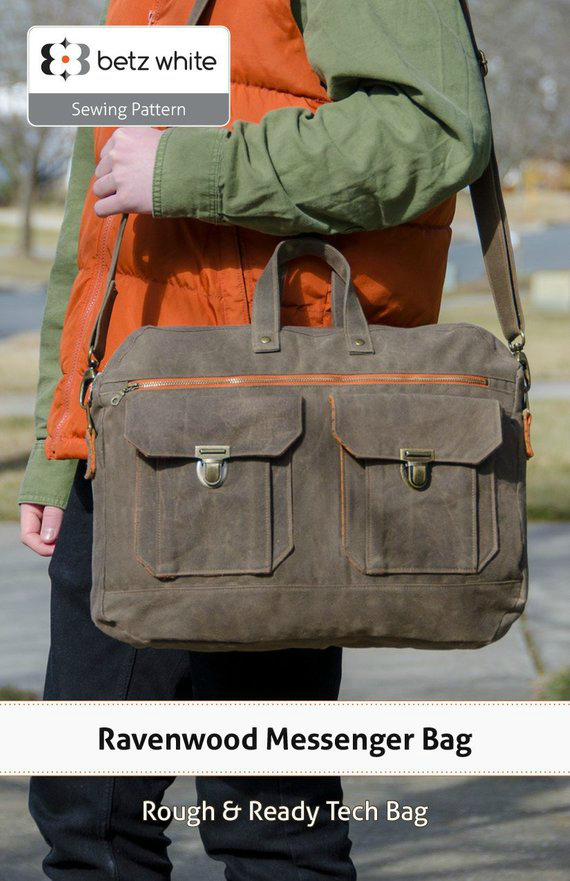 The Ravenwood Messenger Bag is a rough and ready companion, equipped to carry your tech gear and more. It's utilitarian with multiple pockets inside and out, plus room for your 15" laptop and daily necessities.
We always love to bring you bag and purse sewing patterns that have all the features and innovations you can find on the best bags in store, and this one fits the bill perfectly.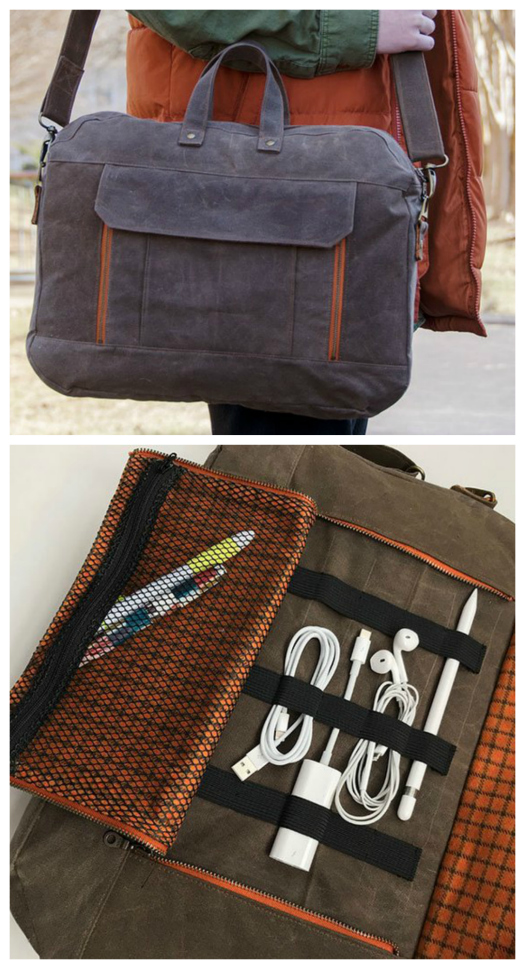 The exterior has a double-zip tech pocket that holds charging cables, cords and earbuds, keeping them organized with elastic straps. There's also a mesh pocket for smaller items.
When finished the Ravenwood Messenger Bag measures approximately 12" high by 16" wide by 2 1/2" deep.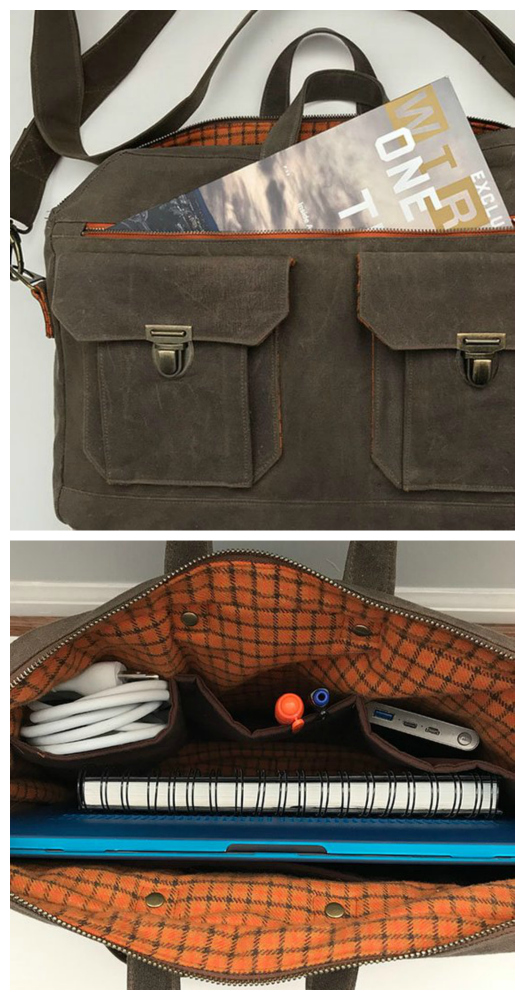 What you will need to make the Ravenswood Messenger Bag
1 1/2 yards of 60" main fabric such as Waxed Canvas, Cotton Duck, Medium weight twill, corduroy, wool, etc. OR 2 yards of 44" main fabric (If using a lighter weight fabric, it is recommended you back it with fusible cotton interfacing such as Pellon SF101)
2 yards of 44" lining fabric such as quilting cotton, lightweight twill, flannel, etc
1 yard of fusible fleece
10 1/2" by 17" of foam stabilizer
¼ yard of mesh fabric
27" of ¾" wide elastic
3" length of 1" velcro
Interior zipper, one 9" zipper
Two tuck catches (Thumb Lock) or other closure for pocket flaps
Two 1 ½" Triangle or D rings
One 1 ½" Slider Buckle
Two 1 ½" Snap Swivel Hooks
Two ½" or ¾" magnetic snap
Six Double cap rivets (Optional)
Coordinating or contrasting thread (Jeans weight or All-purpose)