Pumpkin Bags sewing pattern
|
All posts may contain affiliate links.
When the designer thought up these lovely bags she definitely had Halloween trick or treating in mind. However, they can of course be used as storage around the house all year round. Sewing these round (pumpkin shaped) fabric storage baskets in orange makes them pumpkins, but they'd be equally awesome in other fabrics and colors of your choice too.
Do you think they could even look like great Easter Egg Hunt baskets in the right Spring colors?
Skill level:
The designer rates her project as a medium skill level. But she says if you have made at least one whole quilt you could take this on without any problems. There are plenty of illustrations in the pattern to help you along the way.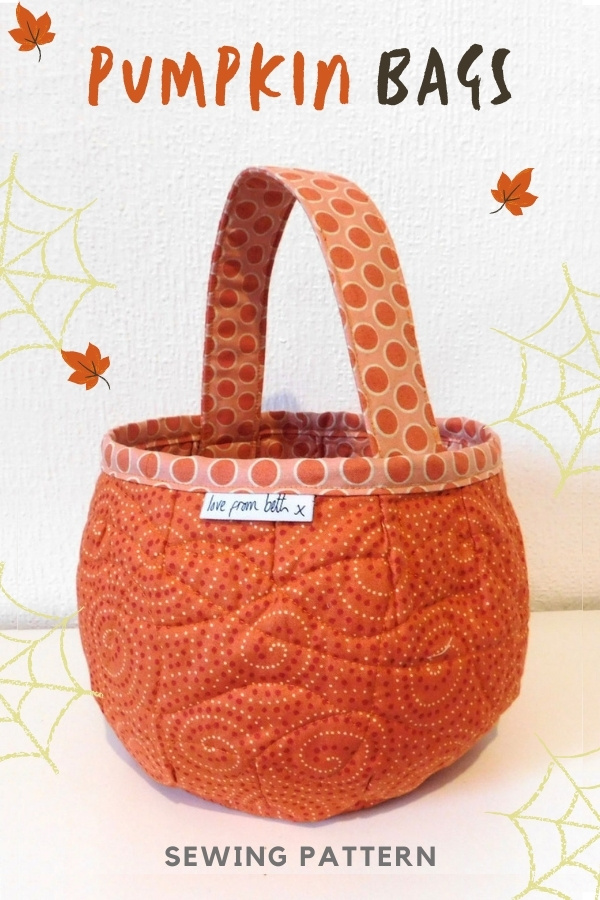 The pattern includes three sizes as follows:-
The small bag is 5″ high by 6″ wide.
The medium bag is 6″ high by 7″ wide.
The large bag is 7″ high by 8″ wide.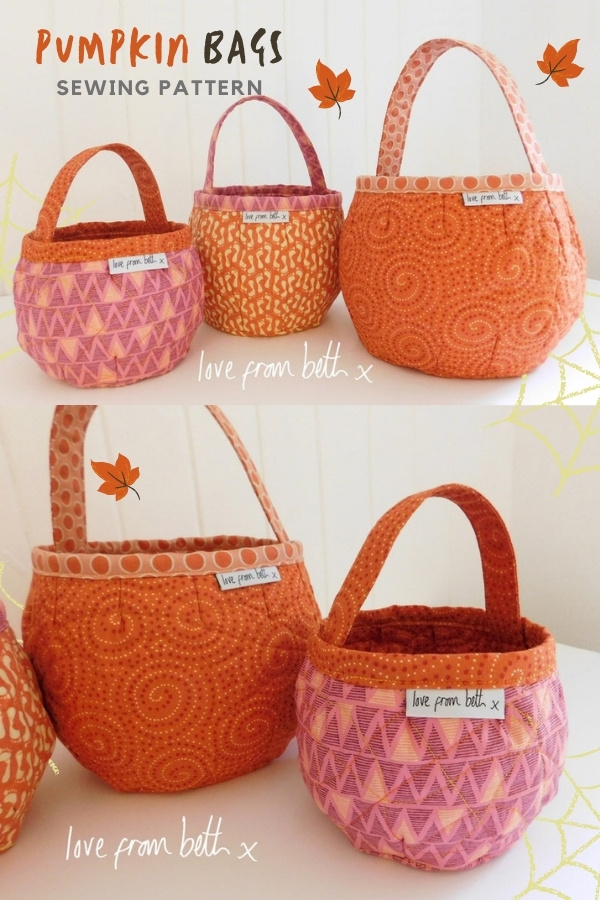 If you would like to download the pattern you can click on the blue button below.
We think you'll like these patterns for storage and organizers to sew
We know our readers just love to sew storage and organizer projects so we've got lots of them. We've handpicked some of our favorites to feature in our pattern store. These are some of the most popular that are readers are sewing now!