Louise Barrel Bag sewing pattern and instructional videos
|
All posts may contain affiliate links.
Here's the Louise Barrel Bag that we absolutely love here at Sew Modern Homes, as it is made by our favorite designer Swoon Patterns. We shared with you this awesome digital pattern back in February 2018. However, as a real bonus, the immensely talented Lauren Mormino has created two full-length Youtube videos showing you every step of making this wonderful bag. You can see these two videos at the end of this article and just below the videos you can click on the link to the Swoon Patterns website to download the pattern.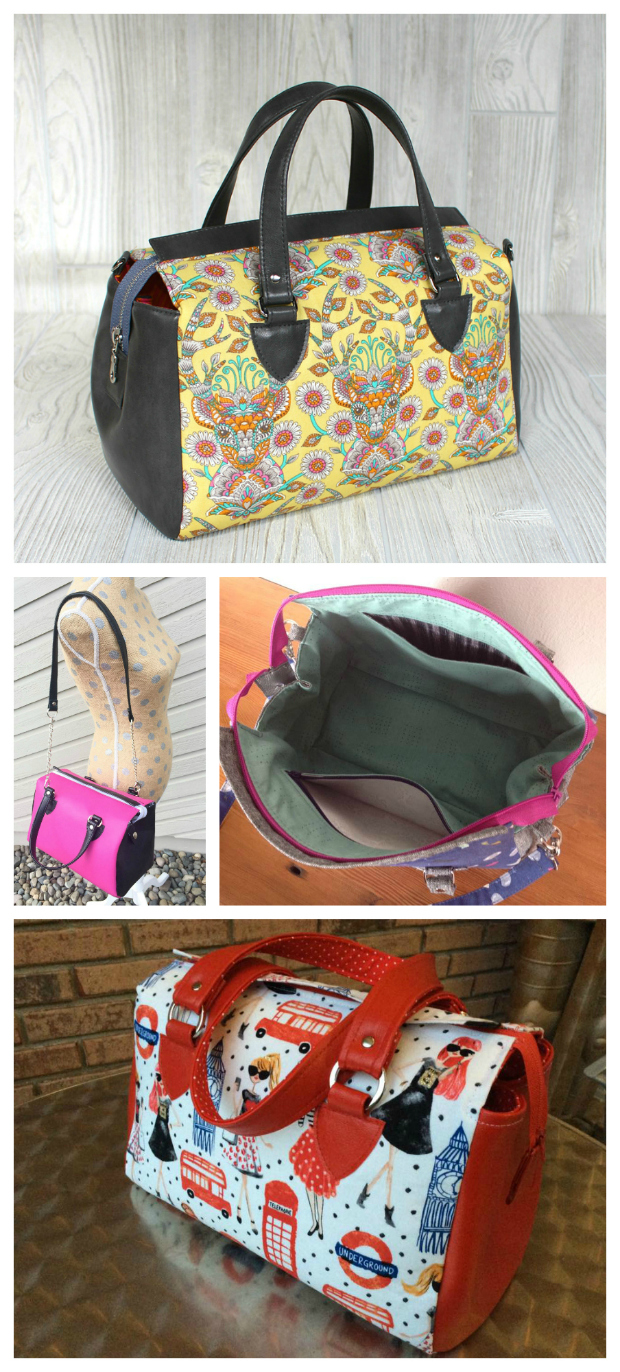 The Louise Barrel Bag is a stylish and unique take on the timeless barrel bag. The extra-long zipper opens wide for easy access and gives the bag its classic shape by snapping to the sides. One interior pocket holds any small items and the pattern includes an optional shoulder strap in addition to the handles. Instructions are included for using both vinyl and woven fabrics.
The Louise Barrel Bag is 12″ wide by 7″ tall by 8″ deep and has a difficulty level of 3/4.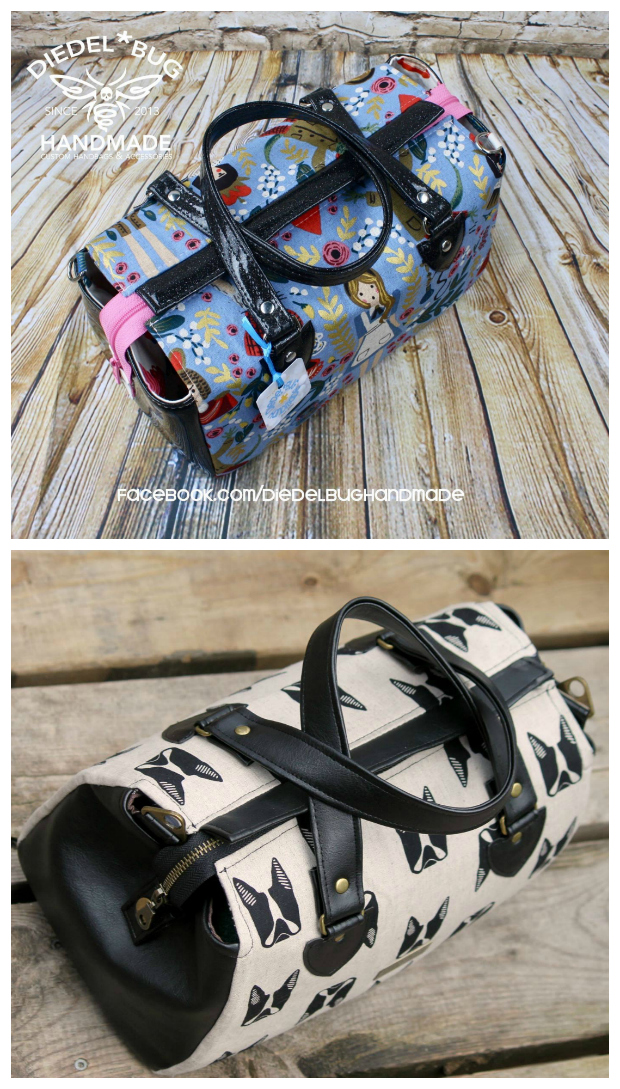 Tools and supplies needed to make the Louise Barrel Bag.
More ideas for purses and handbags to sew
Want even more purses and handbags to sew? Our shop is packed full of hand-picked favorites from talented designers, big and small. Here are a few recent additions you might like. Check them all out in our shop.