How to sew faux piped handles sewing tutorial
|
All posts may contain affiliate links.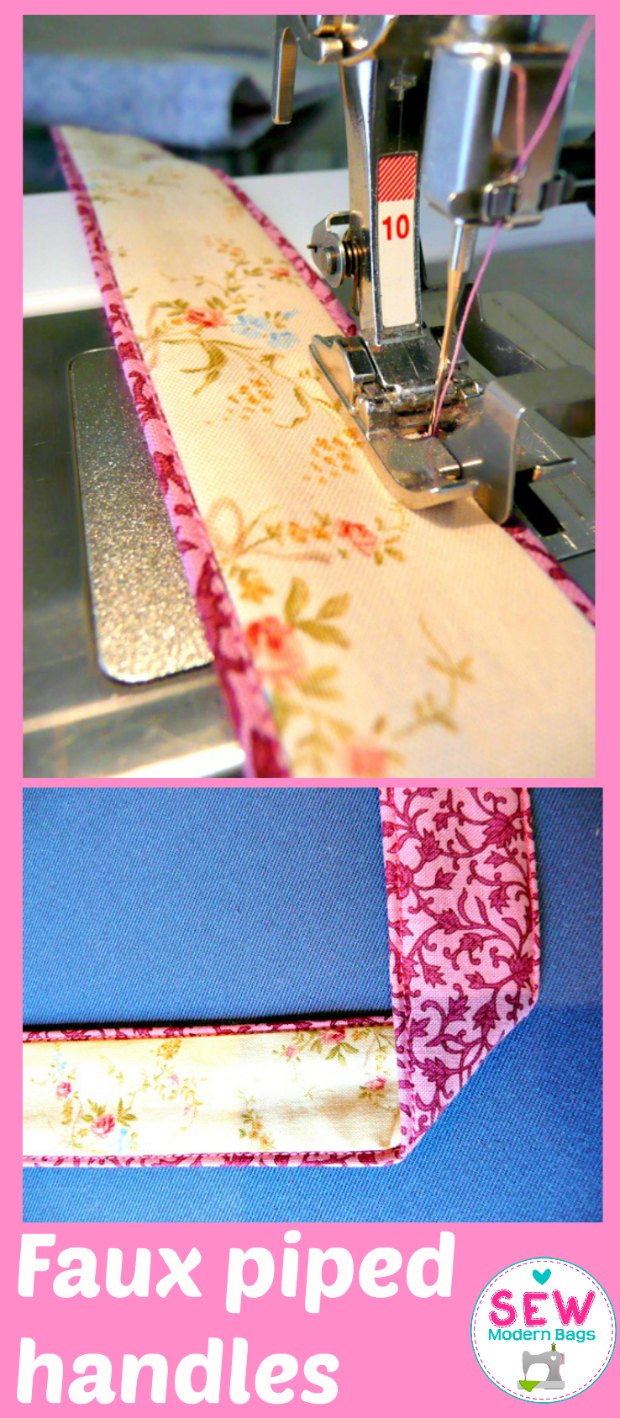 Love it or hate it, piping can really create a fabulous look on a bag or on the straps and handles. But it can be a pain to find in the right colors, or to sew it yourself, and getting the perfect finish can be difficult on a long edge like a bag handle. Sewing truly piped bag handles is really no fun at all.
That's where this fabulous tutorial comes in for how to create your own faux piped bag handles. We love this look and think you will too.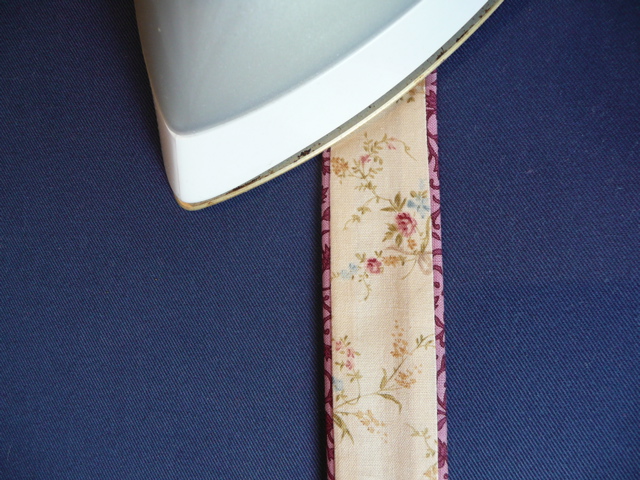 It doesn't require any fiddly cutting or sewing, just some careful thought about cutting your fabrics the right width and then turning and pressing to create the faux piped look.
Remember, any sewing pattern you download or buy is just a suggestion, and shows you how to make the featured bag. BUT, you can pretty much do whatever you like to change that up into something truly custom and unique. Something that matches your style, your sewing experience, or how you plan to use the bag.
Changing up the bag handles on any pattern to use this style of faux piped handle or strap shouldn't create any issues. Just think it through in advance to make sure the finished width of your strap will still fit through the hardware you intend to use if any.
We'd even go so far as to suggest that ALL bag handles should be made this way. What do you think?
Faux piped handle tutorial at Bloom and Blossom
This isn't quite what you are looking for? We have links to thousands of bag sewing patterns, tutorials, sewing videos and tips and lots more on our
Pinterest
account. Come and follow us, and save some of your favorites to your own boards for later.
Liking this free pattern? Great! You would make our day if you 'bought us a coffee' to help with the site running costs. Thank you.