How To Attach A Twist Lock Clasp FREE tutorial
|
All posts may contain affiliate links.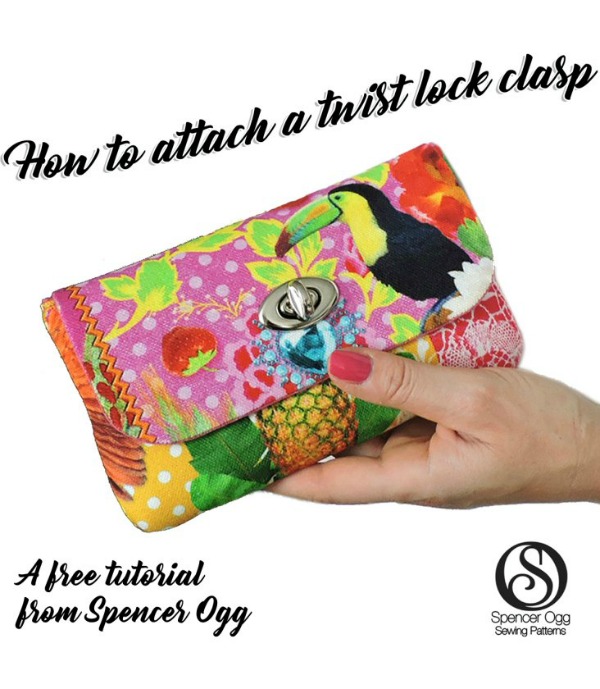 It looks like a really quite complicated task to add a twist-lock clasp, however, it is in fact much easier than it looks. You should never worry about attaching this type of clasp and the reason why is we have found this wonderful free tutorial from this very talented designer. She takes you through the process step by step with many useful photos.
The designer mentions that because "There are a number of different types of twist lock so refer to your manufacturers' instructions, but this is the most common type with prongs and a backing plate".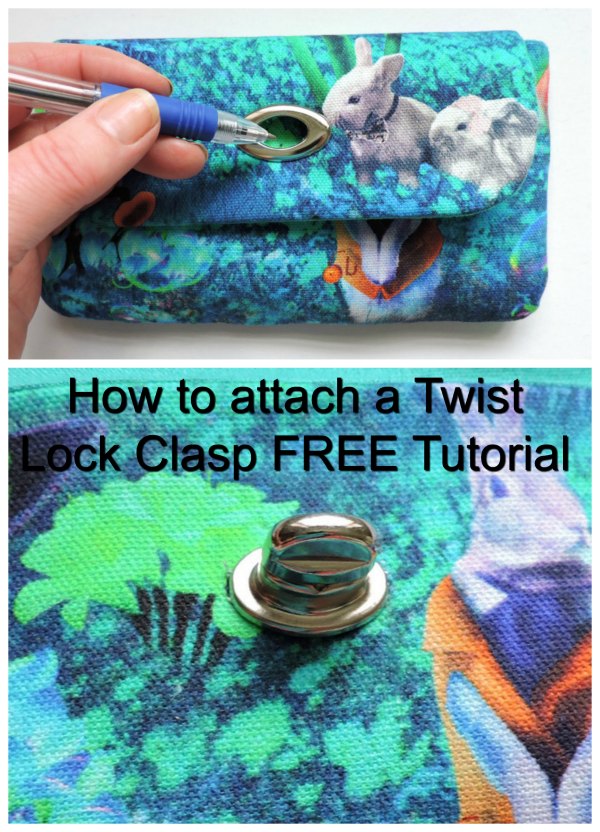 Her excellent tutorial has a number of key points as follows:
She would normally position the twist lock clasp a third of the way up the flap, but it depends on the design of your bag, you should choose where it will look best.
If your fabric is prone to fraying, you can use Fray Stop/Frey Check glue all the way around the opening on both sides.
When you are fitting the base plate of the lower clasp you should fuse a small piece of extra firm stabiliser to the back of the fabric to give it extra strength.
So if you don't know how to attach a twist-lock clasp and you want to be able to master that skill then click on the link below.