Etui Folding Sewing Box sewing pattern
|
All posts may contain affiliate links.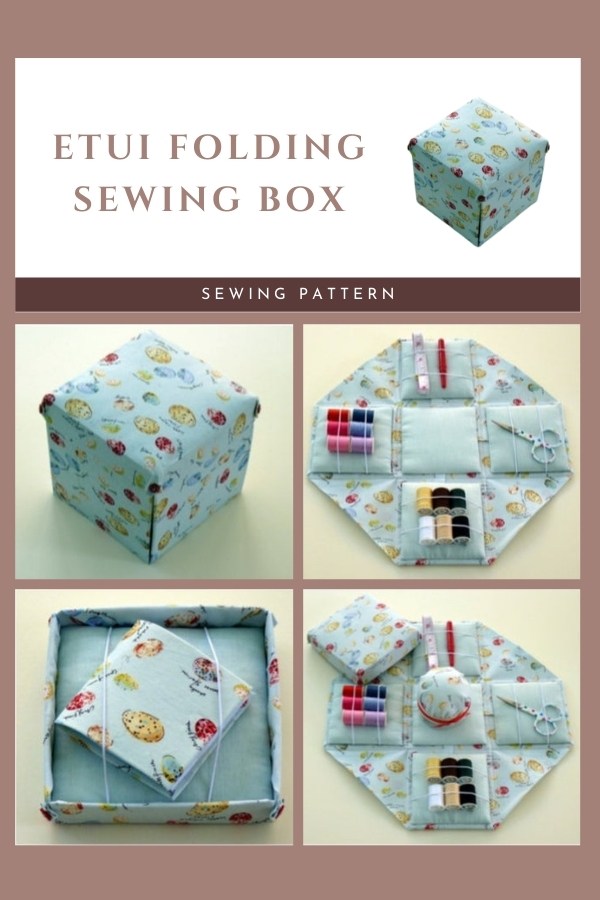 This is the pdf sewing pattern for the Etui Folding Sewing Box. We think you are going to love this pretty storage box to sew.
Now's your chance to make your very own beautiful Etui folding sewing box, pin pot, and cushion, and needle case.
It's an ingenious design that is super practical and it looks good too. The designer, Mousie Browns Emporium, is sure that you will have as much fun making yours as she did.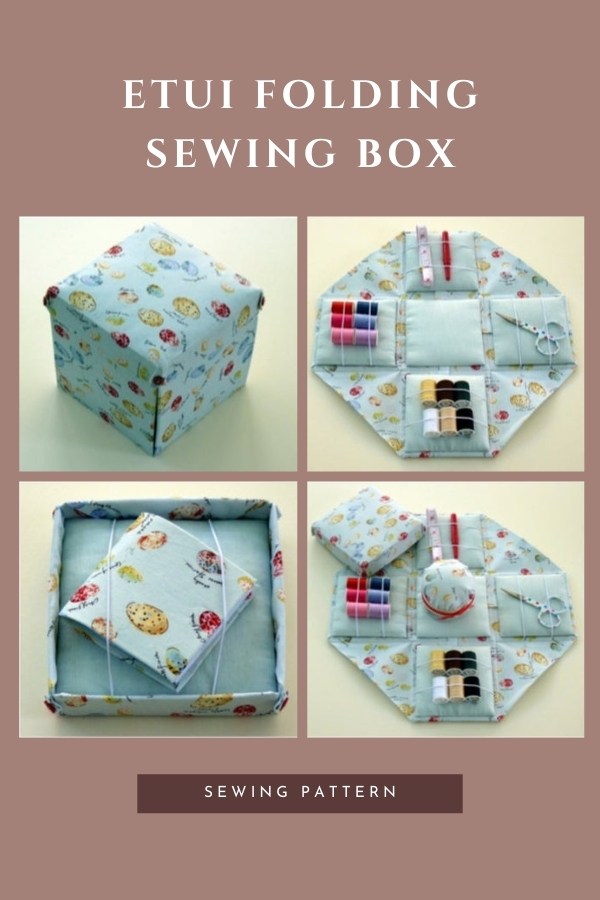 The designer would like to point out that although this project creates a lovely sewing box, very little sewing is needed for the construction. However, accurate cutting and a deft hand with the glue spreader are essential.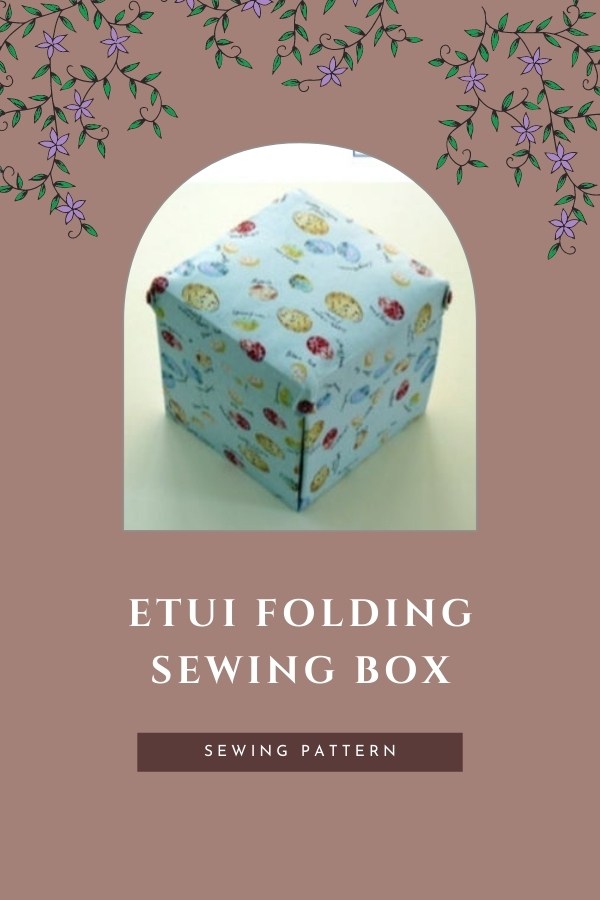 This 12-page pdf pattern contains detailed descriptions and photographs to guide you through the process. If you would like to download the pattern you can click on the blue button below.
Interested in other designs of this type? There are a number of sewing patterns available for these Etui exploding boxes to make. Check them out here.
More exploding box sewing patterns
We think you'll like these patterns for storage and organizers to sew
We know our readers just love to sew storage and organizer projects so we've got lots of them. We've handpicked some of our favorites to feature in our pattern store. These are some of the most popular that are readers are sewing now!