Drawstring travel jewelry pouch – free pattern
|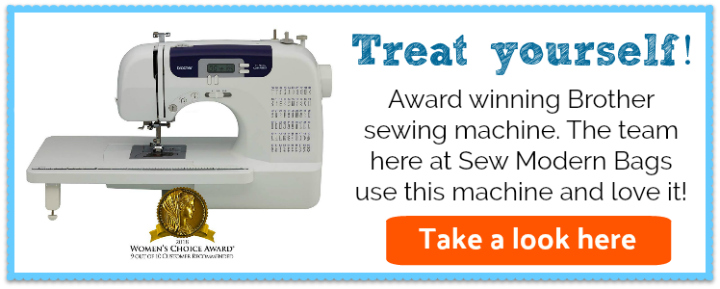 It's always a good idea to keep your jewelry in some kind of storage bag. That way when you travel with it, it doesn't end up in a tangled mess. Or you don't end up with a single earring and wonder where the other one went.
Here we have a FREE pattern for an amazing Drawstring Travel Jewerly Pouch. The pouch has eight, wedge-shaped pockets to hold necklaces, earrings, rings, and watches. The pouch gathers up with a drawstring, safely enclosing the pockets in an upright position.
If you cut carefully, a ½ a yard of each of two cotton prints will yield two matching pouches – one for you and one for a friend. When flat, the pouch is an approximately 12″ diameter circle. When cinched up tightly, it fits in the palm of your hand.
What you will need to make the Drawstring Travel Jewellery Pouch
½ yard each of two 44″ wide quilting weight fabrics in coordinating prints
A scrap of lightweight batting or fleece for the center circle
2 yards of ⅛" satin rattail coding or similar
All purpose thread to match fabric
Quilting ruler and rotary cutter or fabric scissors