Caroline Clutch Bag FREE sewing pattern (with video)
|
All posts may contain affiliate links.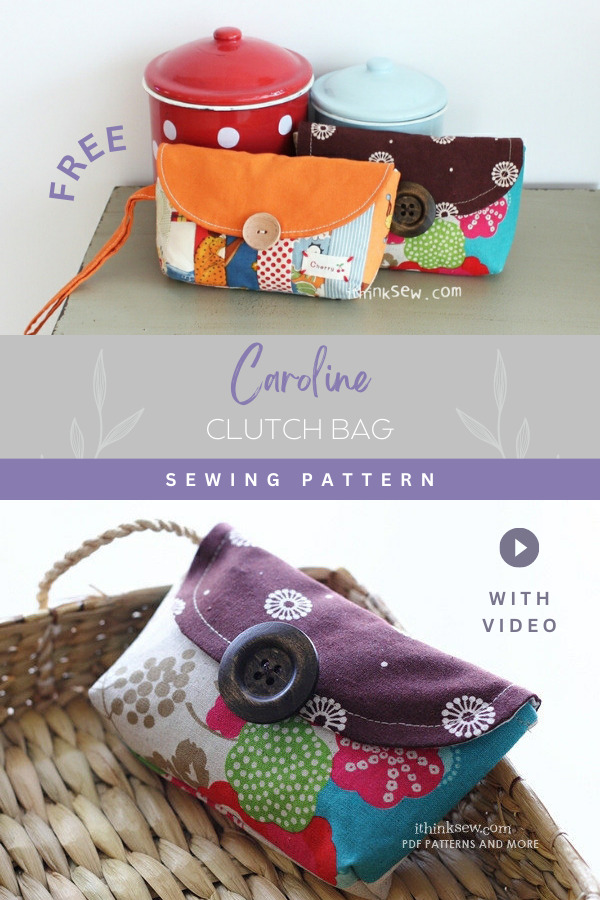 This is the Caroline Clutch Bag pdf FREE sewing pattern from the designer I Think Sew Bags.
This is a fantastically affordable sewing pattern from an excellent designer.
This lovely little bag is small enough to tuck perfectly into the palm of your hand. Its tiny size is great if you're looking to carry only a few items such as your cell phone and wallet, and as a result, it is ideal for use as a makeup bag or glasses carrier. This clutch is also the prefect size to use as a Nintendo case.
The designer will show you a fresh new way to create the bag corners that give this clutch its volume, and the oversize button decoration complements the cute character of the bag. The bonus of this bag's decoration is that you get the cuteness of the button without the hassle of actually having to use it when opening or closing the clutch.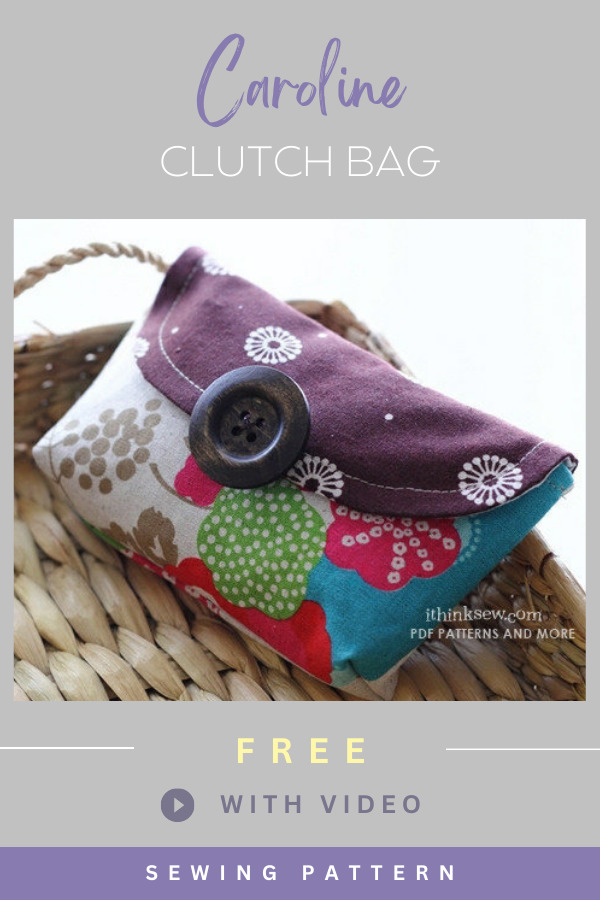 Sizing info:
When you have finished making your very own Caroline Clutch Bag it will measure approximately 6½" wide by 5″ high by 2″ deep.
Video tutorial:
As a bonus this sewing project comes with a free 10-minute YouTube video tutorial that you can watch below:
If you would like to download the FREE pattern you can click on the purple button below.