Tetris Themed iPad And Tablet Case – FREE Pattern
|
All posts may contain affiliate links.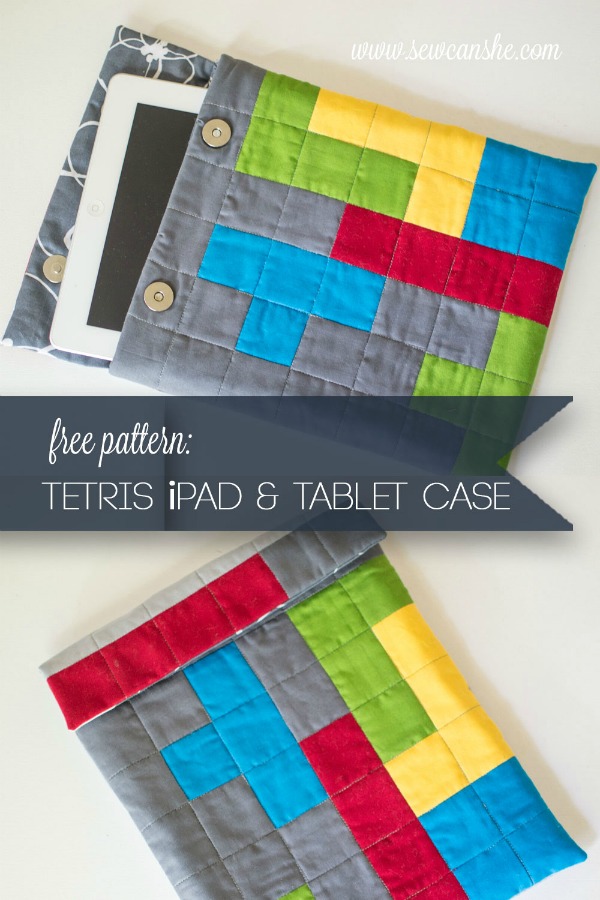 Doesn't this tablet case just look fantastic? The designer has taken the old theme of the Tetris game and made a great digital sewing pattern to make a fun case to hold your modern tablet.
Are you old enough to remember Tetris when it was new? Did you curse at the screen when the tiny blocks went too fast and just piled up in a big mess? Well, you won't get into a mess with this simple sewing pattern that's based on blocks – and you can sew them at your own pace!
The designer describes it as totally easy to make with a bit of patchwork and some straight line quilting. There are no zippers to install, just two magnetic clasps and it is padded with quilt batting to keep your device safe.
The Tetris Themed Tablet Case measures 11" tall by 9" wide when finished. You should make sure before you make it that it is the correct size for your tablet. If yours needs a different size, then it should be easy to adapt to make it slightly larger or smaller.
How about make the blocks smaller and make a phone case with this idea!
What's needed to make the Tetris Themed Tablet Case