Sweet Quilted Tote Bag – FREE Tutorial
|
All posts may contain affiliate links.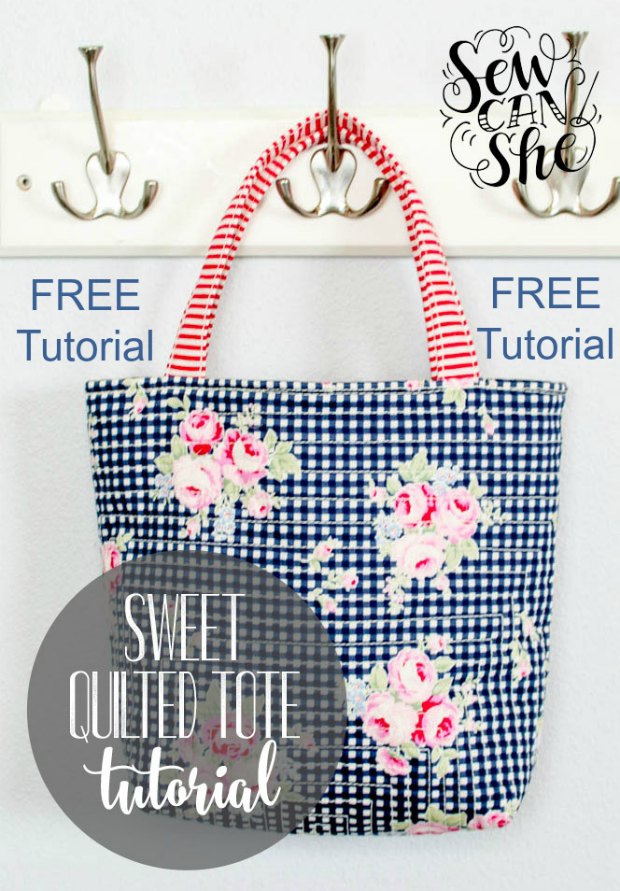 We have only recently found this older free pattern from an excellent designer of bags. Caroline produces superb patterns and tutorials and her enthusiasm for everything sewing comes through in her wonderful projects.
Here she has produced a FREE tutorial for her Sweet Quilted Tote Bag. This is a great little Tote Bag that measures approximately 10" tall by 8 1/2" wide at the bottom and 4" deep. You can get the materials required through her website from just one printed panel, which when cut will give you all the pieces you need for the exterior, lining, and handles. Otherwise, of course, you can buy separate pieces of home decor weight fabric from the list below.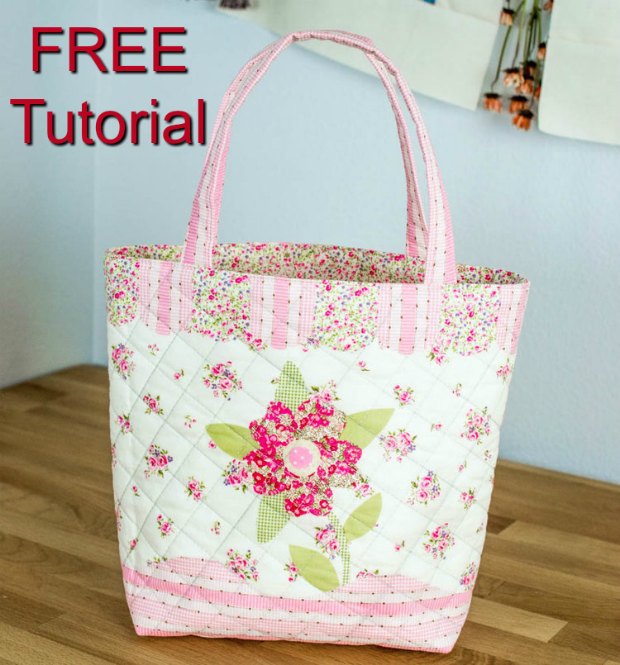 What you will need to make the Sweet Quilted Tote Bag
One rectangle of home decor weight fabric 13 1/2" by 25" for the exterior
One rectangle of home decor weight fabric 13 1/2" by 25" for the lining
Two strips of home decor weight fabric 2 3/4"by 15 1/2" for the handles
From fusible fleece (or cotton quilt batting), cut one rectangle 13 1/2" by 25" for the exterior and two strips 2 3/4" by 15 1/2" for the handles