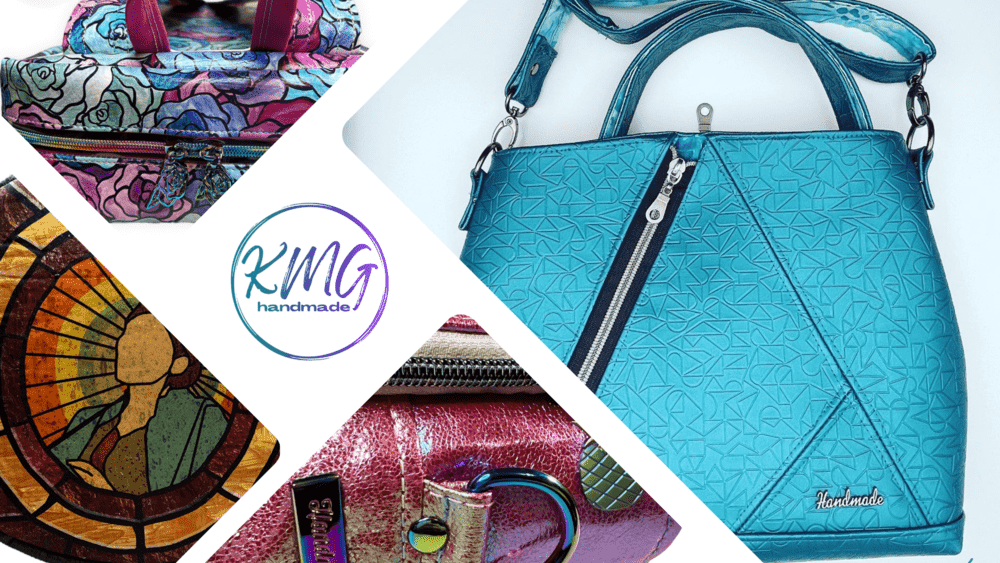 My name is Kristin, and I am the owner and designer behind KMGhandmade. I began sewing during the great covid lockdown of 2020 and found bags to be my favorite thing to make. KMGhandmade was started at the request of other bag makers to write and release the pattern for my Compass Crossbody Bag that I had designed and shared on a FaceBook group in early 2021.
Since diving headfirst into the pattern writing business, I have released over 20 original designs in the past two years. One could say, I am a little obsessed. I am inspired by fabrics when creating new designs, as I was with the Compass Crossbody. As a self-taught sewist, I might construct things differently than what you are used to seeing in a pattern. Trust the process! It will turn out just like I envisioned in the design and you might learn a new method that you really love.
I am lucky to have met some amazing people in this community that have become fast friends and help support my shop. One of them is Michelle Graham from mgrahamsews on YouTube. She has recorded full-length video tutorials for all my patterns with the exception of two, which are available from another great friend, Emma Brassfield of Studio 7T7. You can sew along with them in real time or skip ahead at your pace if you prefer visual instruction.