We understand that not everyone has or wants to have a PayPal account, so we are able to accept your payment for sewing patterns from your bank debit card or credit card.
However, as we are a small business, just a couple of gals working from home, we aren't large enough to have merchant accounts with all the big providers like Visa and Mastercard, so we need someone to provide that service for us. PayPal is the market leader in this field, helping small businesses to collect card payments – but we can still do it without you needing a PayPal account or login.
The process is a little bit confusing though, so here's a step by step on how to checkout and pay using your bank or credit card but without a PayPal account.
I DON'T USE PAYPAL. CAN I PAY WITH A BANK/CREDIT CARD?
Yes, you can pay with your bank card if you don't have a PayPal account. We will still use PayPal to collect and process your payment for security (your payment details are never passed to us) but you can still pay without having or opening a PayPal account. Here's how…
On the checkout page, click the PayPal button to begin the checkout process. Don't worry that it says PayPal, you are going to pay with your card and not set up an account. Confusing I know!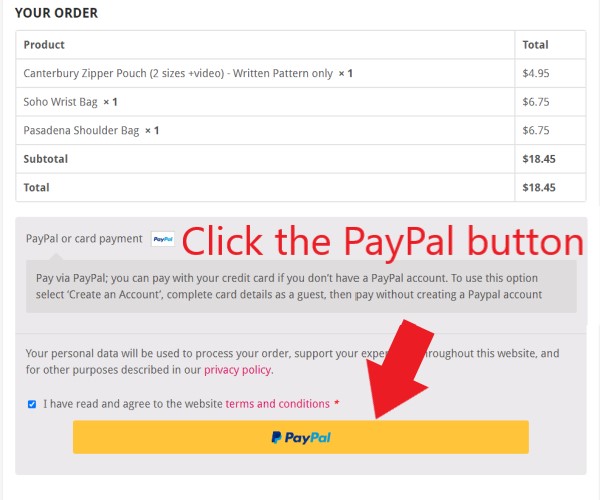 A pop-up box invites you to Log In to PayPal or to Create An Account. (Or you MAY see the option to Pay with Debit Or Credit Card depending on your location.) Click the box to Create An Account – but don't worry, you don't have to do actually make an account.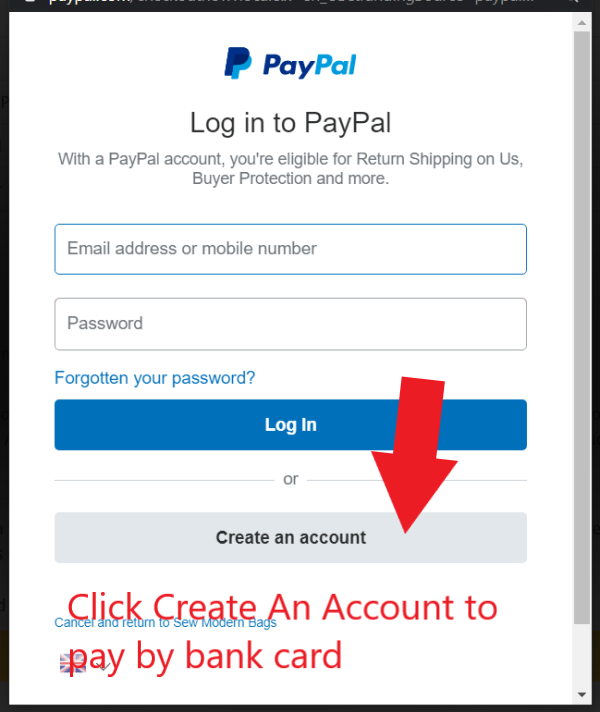 The text at the top confirms you are checking out as a guest (without a PayPal account). Complete your card details, your name, address, phone number etc to authorise your card payment. None of these details will be passed to us for security reasons, but they are needed to authorise your card.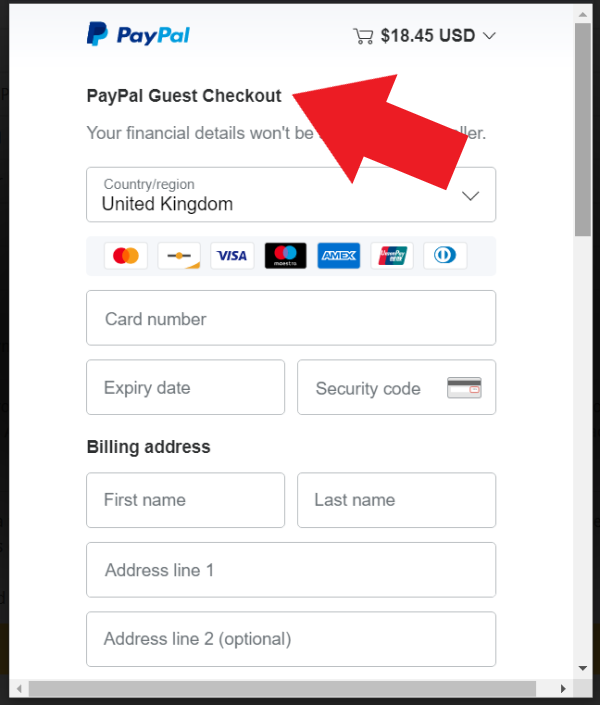 At the bottom of the page, click to confirm that you do not want to set up an account. You still need to give your email address so that you can receive a receipt for your payment, but no account will be set up for you.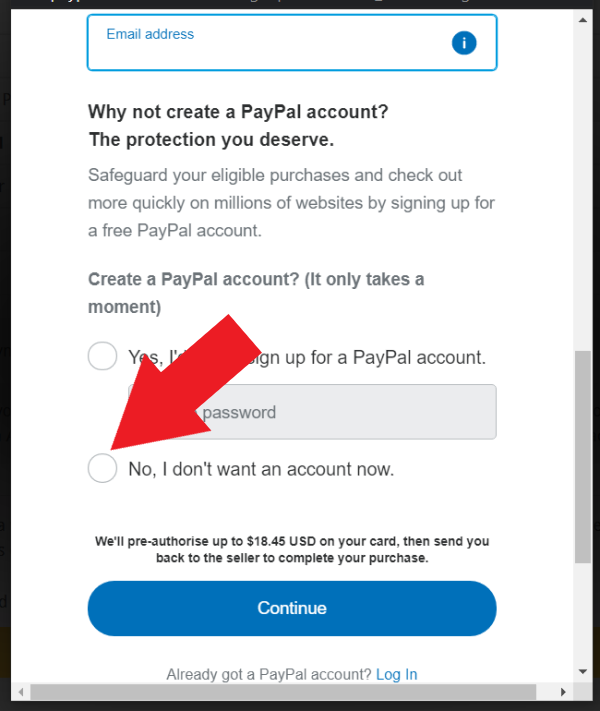 You will now return to the Sew Modern Bags site to download your pattern. This may take a little while as your payment is processed and authorised so please wait for the download page to load.
NOTE – Paypal has certain restrictions on the use of Guest Checkout and may limit the number of times you can use it without creating an account. It also may not work on mobile phones, you may have to use a tablet or laptop if you want to check out in this way.