DIY Long Zipper Pouch FREE sewing pattern
|
All posts may contain affiliate links.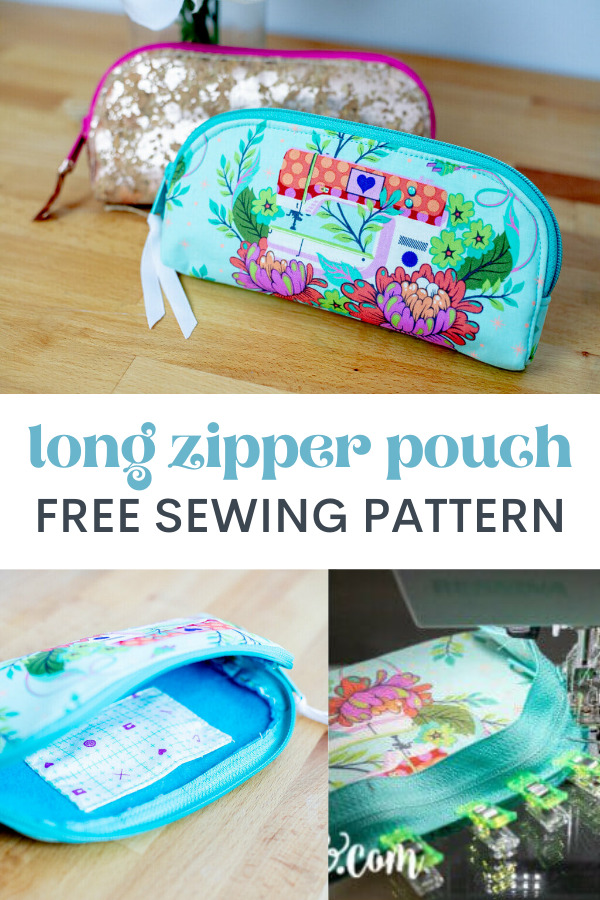 This is the DIY Long Zipper Pouch FREE pdf sewing pattern from the excellent designer Sew Can She.
This is your chance to learn how to sew a cute zipper pouch that is long enough to hold pencils, markers, sunglasses, cosmetics, 'girl supplies', and more! The designer really loves the size and shape of this case. It's perfect for throwing in another purse or bag so you can keep your things organized.
The construction techniques on this sewing project are different than what you might have seen before. The designer streamlined the number of steps by fusing craft felt to the wrong side of her pretty cotton fabric in order to create a single layer that would be stable and not need a lining.
This means that the interior seams of the pouch are not finished. She's fine with that because the felt and fused cotton are not likely to fray much, but if it bothers you, you can finish the seams with a zig-zag stitch, serger, or binding.
This single-layer pouch design is also perfect for cork fabric, as the designer already tested it with fabulous results. Vinyl is also OK to use but the designer says you should try a non-stick sewing machine foot when using vinyl.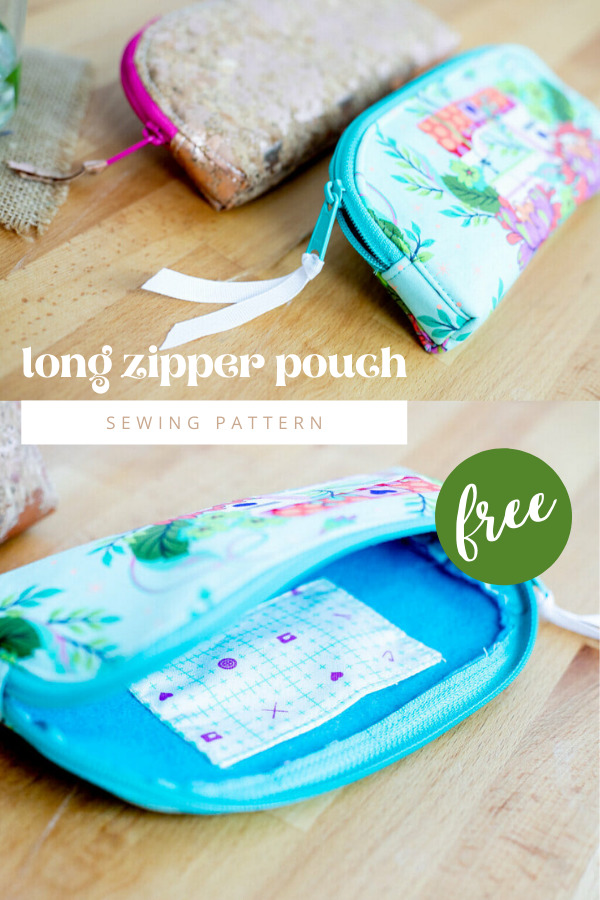 She managed to sneak a card pocket into the pouch interior without having the stitching show on the outside, but this is only possible if you are using felt and cotton fabric (not cork fabric or vinyl).
The designer provides a pattern template for you because there are gentle curves on the top edges. Extended zipper tabs create the sides of the pouch.
What you will need to make a DIY Long Zipper Pouch:-
One sheet of wool, wool blend, or acrylic craft felt 9″ by 12″,
1/8 yard of woven cotton fabric (such as quilting cotton),
Iron-on adhesive such as HeatnBond lite – a piece about 9″ by 10″,
One YKK size 4.5 handbag zipper at least 12″ long (the designer really likes ByAnnie's Zipper By the Yard),
A 6″ long piece of narrow ribbon for embellishment (optional),
A fabric marking pen (the designer likes Frixion pens),
Note: If you are using cork or vinyl fabric, you will not need the craft felt.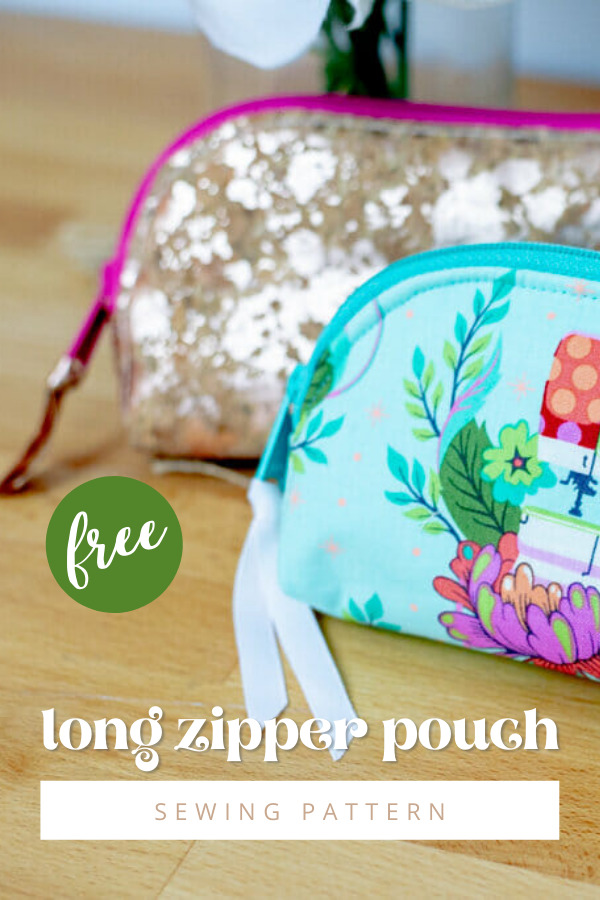 The blog post is totally free to read, print, and sew! However, the designer's blog post has been converted to an optional PDF that's optimized for printing. The PDF download for $2 is totally optional.
If you would like to read the designer's blog post etc then you can click on the purple button below.
Click here for the FREE blog post
Downloading this free pattern? Great! You would make our day if you 'bought us a coffee' to help with the site running costs. Thank you.