DIY Cork Fabric Card Wallet – FREE Tutorial & Pattern
|
All posts may contain affiliate links.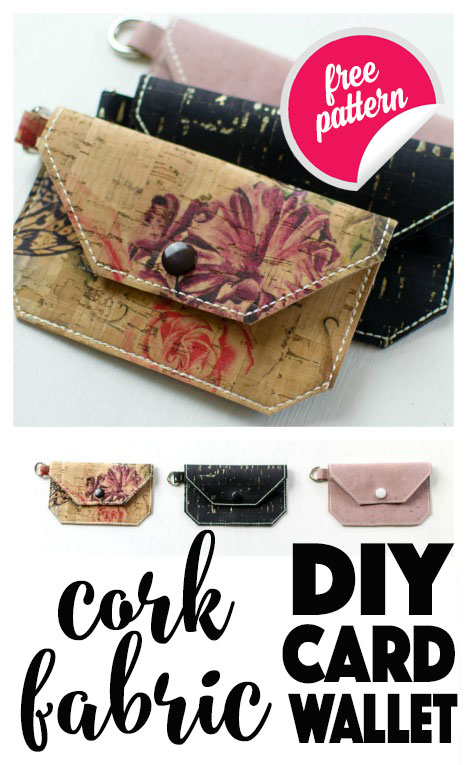 The designer of this FREE sewing tutorial doesn't just have an excellent website name she also produces awesome sewing tutorials and patterns.
This one is a sewing tutorial for the DIY Cork Fabric Card Wallet.
You can sew this easy card wallet using natural cork fabric. This durable textile is both beautiful and easy to sew! This free pattern is a great starter project or a great way to use up scraps.
Since cork fabric doesn't require a lining, these cork wallets are really fast and easy to sew. Cork fabric now comes in a huge assortment of colors and printed varieties. You could also change the cut-off corners to curves, or skip that step altogether.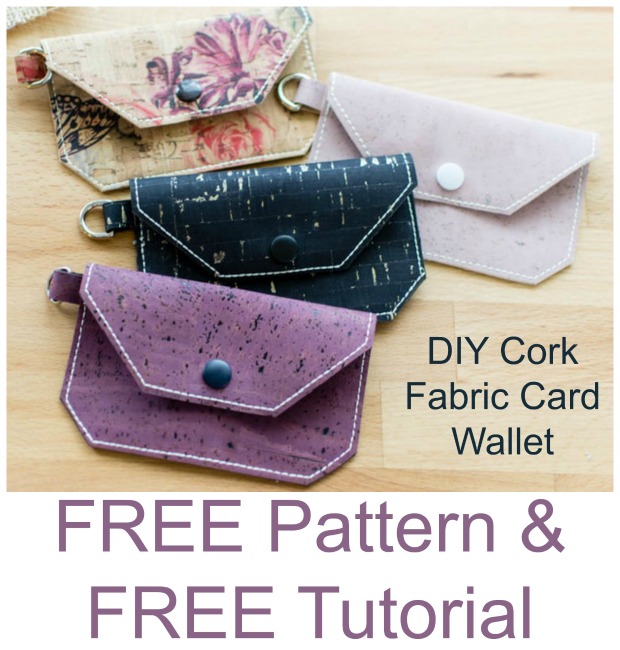 You do not need any special sewing machine feet or needles to sew with cork fabric.
Since all of the sewing in this project is decorative topstitching, the designer used the triple stitch with cream-colored embroidery thread on both the top and bottom. If you want to use a heavier topstitching thread, you could try a regular straight stitch instead of the triple stitch.
And if you want to make bigger wallets then the designer has given you all you need to do just that!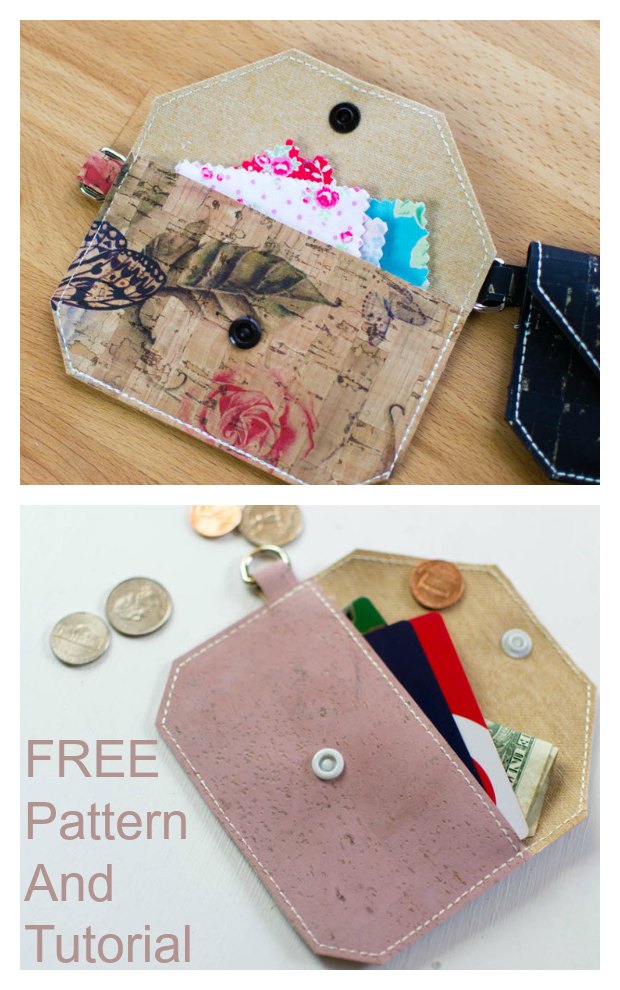 What you will need to make the DIY Cork Fabric Card Wallet
One cork fabric rectangle 5 1/4" by 5" for the back and flap piece
One cork fabric rectangle 3" by 5" for the front piece
One small cork fabric strip 1/2" by 2" (adjust the width to fit your D-ring)
One D-ring with a 1/2" opening (or other sizes, adjusting the strip above)
Embroidery or other thread
Snap setter and pieces for 1 snap – we love KAM Snaps for this project